The month of April is almost here and with it comes the 30 Days of Biking Challenge and Pledge. Now in its 8th year, the challenge is a way to encourage people to try to get out and ride their bike every day in April. Even the shortest of rides counts – a quick spin around the block, a ride to the nearest coffee shop, a leisurely ride to your favorite brunch spot on the weekend. The challenge is to make cycling a regular part of your everyday life for the month of April and hopefully continue that habit into the rest of the year.
You can officially sign the pledge on the website or you can just follow along on social media with the hashtag #30daysofbiking. Share your riding experiences and get inspired by folks who are also participating. The movement has grown with each year and there are riders from all over the world sharing their stories. And if you do have to miss a day, don't sweat it and throw in the towel. Just get back on the saddle the next day and keep riding.
If you want to take the challenge even further you can join the fundraising component of 30 Days of Biking which is hoping to raise $30,000 for World Bicycle Relief to bring Buffalo Bicycles to rural Africa.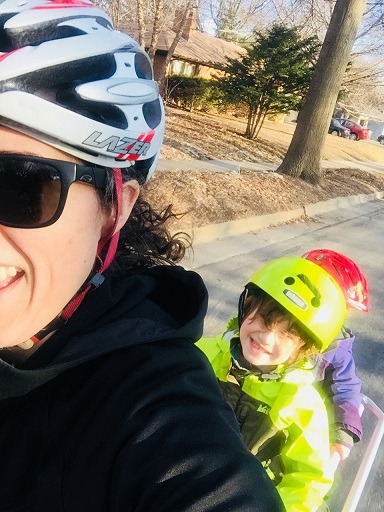 While I used to be a year round rider, the winter weather of Wisconsin can be rough and with two small kids I just don't get out and ride in all conditions like I used to. I'll still take the occasional January or February ride to the coffee shop or library when the weather is decent, but my 13 mile commute in the winter is a bit too daunting. So as April approaches with more moderate weather, I love the idea of trying to jump start 2018 by pushing myself to get out and attempt to ride every day.
I've convinced my 6 year old to join me in the challenge as well and he's stoked to give it a try. I put a pair of Cascadia ALX 20″ fenders on his bike this week and now he's ready to ride in those likely April showers (and actually really looking forward to some rainy rides!). It's amazing what some new gear can do to your motivation.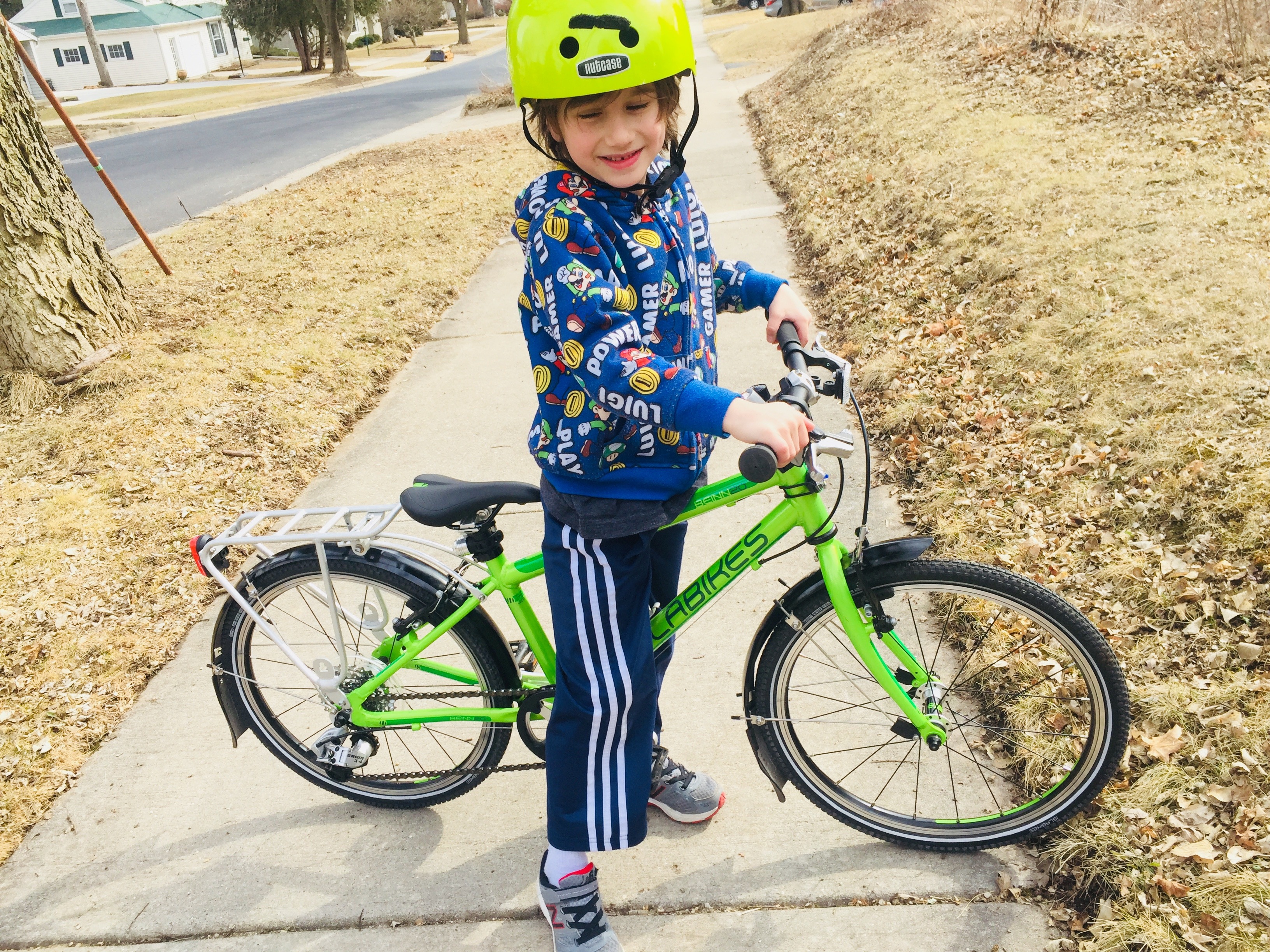 We hope you join us in 30 Days of Biking and attempt to ride every day this April. Challenge yourself to ride more days than you think you can and in conditions you may not always think of as ideal. You might be surprised at how much fun you have!