We recently heard from a loyal customer in Texas who swears by our Protégé computers and we just had to share his story.
Gary Files was diagnosed with Type 2 diabetes in February 2008 and vowed to take control of his health through diet and exercise. In May of that year he made a commitment to ride and began logging all the details of his rides to help motivate him to stick to his plan. Since that time Gary has lost over 100 pounds and logged over 40,000 miles on his various bikes/trikes. Through his hard work, Gary now no longer needs to take medication to keep his blood sugar levels controlled.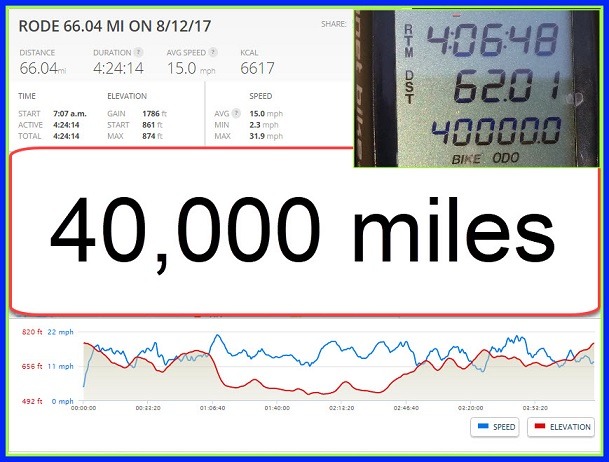 After initially trying a few different brands of bicycle computers, Gary found our Protégé line to be his favorite and they have seen him through the last several years of riding. The temperatures in Texas can be scorching and Gary appreciates the temperature gauge on our Protégé 9.0 computers. While he also uses a phone app with GPS to track his rides, he likes the easy to read, instant information that the Protégé computers provide by always showing his speed, distance and ride time. Having this information readily available helps him better gauge his efforts and the ability to program in the odometer so he can keep adding to his total is another feature he really appreciates.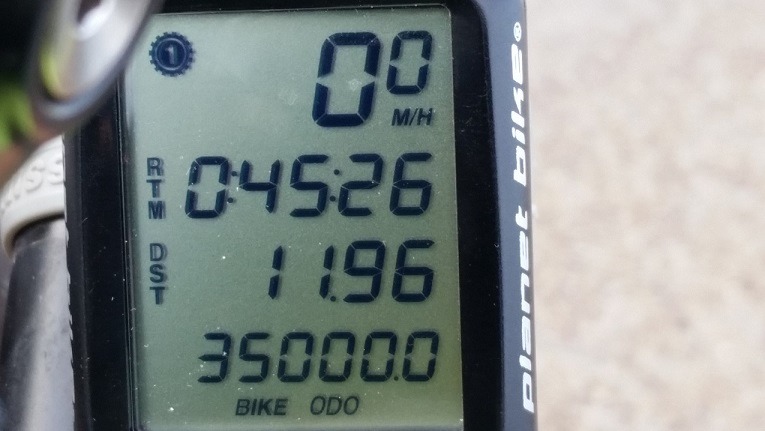 Through his dedication to preserving his health, Gary has discovered his love for riding and now participates in several legendary cycling events in Texas – the Hotter than Hell 100 and riding on the Formula 1 race track Circuit of the Americas during their bike nights. Now at age 65 Gary is in the best shape of his life. Next week Gary will participate in his 9th Hotter than Hell 100 with the goal of beating his previous PR time of 5 hours and 47 minutes (which is 17.5 MPH!).
We want to thank Gary for sharing his story with us and congratulate him on his accomplishments. We are honored that our Protégé computers played a role in his journey to better health and becoming a life long cyclist. Best of luck on your Hotter than Hell ride!