In 2007 we released our iconic Superflash tail light. With its highly visible sporadic flash pattern and super long battery life, this light transformed the bicycle light category and helped keep cyclists safer on their rides. As the years have gone by, we've added to the Superflash family of lights with the even brighter Turbo in 2011 and two USB rechargeable lights in 2013 – the Superflash USB and the Superflash Micro USB.
We're proud to welcome yet another addition to our tail light lineup with the Superflash 65. With both a rechargeable (Superflash 65R – available now!) and standard AAA battery option (Superflash 65 – coming soon!), these lights can put out an incredible 65 lumens of light output. Utilizing the latest in LED technology, these lights pack a punch and offer remarkable run times (up to 130 hours for the Superflash 65!).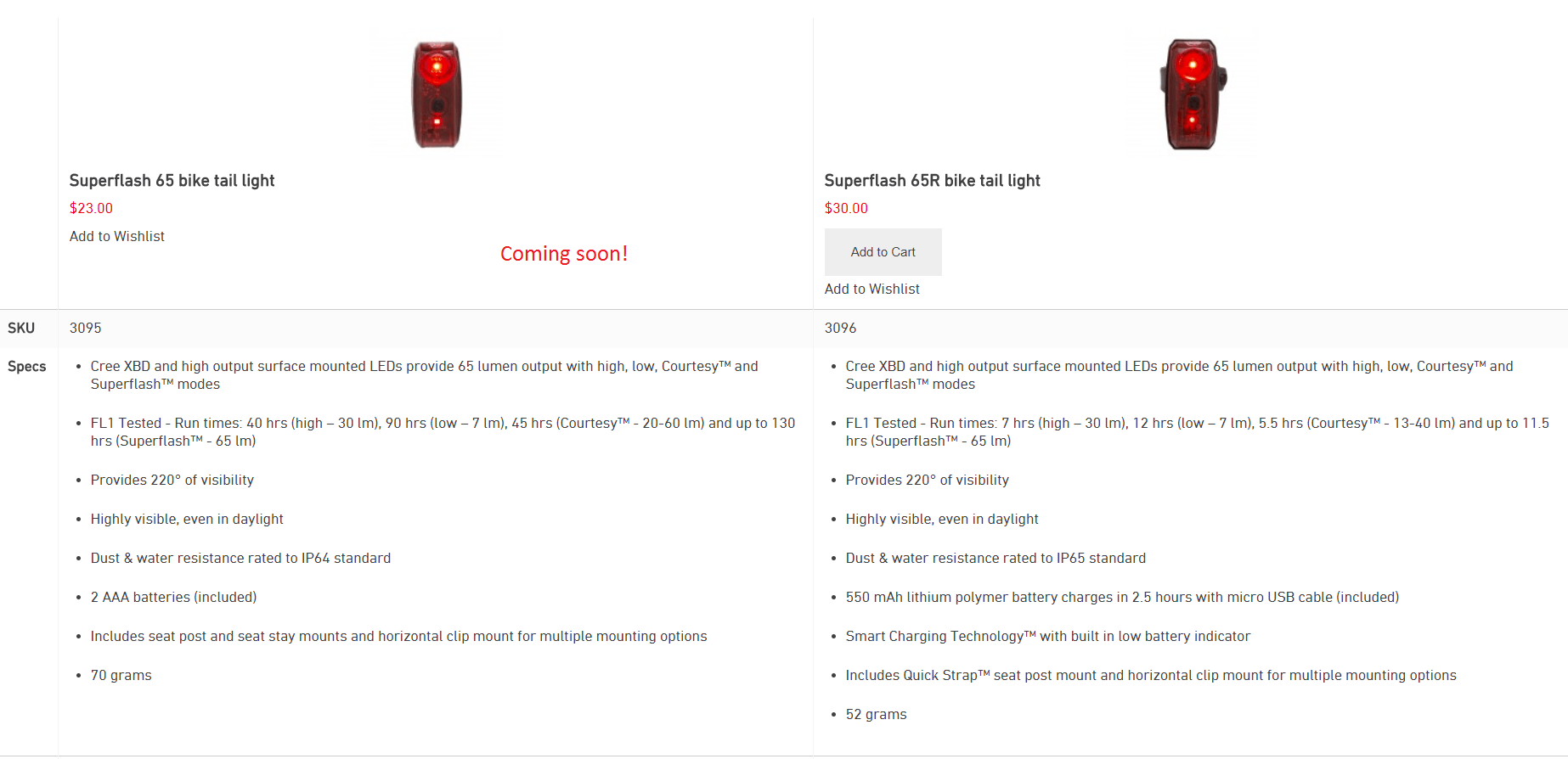 The Superflash 65 lights both offer 4 modes so that your ride can easily transition from day to night and from road to bike path. Our classic Superflash pattern offers the full 65 lumens of output and is ideal for daytime visibility on roads shared with vehicles. Our Courtesy mode is a great choice on multiuse paths to keep you visible while also being courteous to your fellow path users. In this mode the surface mounted LED stays on constantly while the Cree XBD LED slowly varies between 13 and 40 lumens. Two steady modes offer either 30 or 7 lumens of output if you prefer a constant light source.
With all of these amazing features at a reasonable price the Superflash 65s are destined to be classics. Be seen, be safe, and enjoy your ride!