Those familiar with cyclocross know that Planet Bike founder Bob Downs is an enormous supporter of the sport as well as a force to be reckoned with on the race course. Over the weekend Verona, WI hosted the national championships. Conditions changed by the hour, from mud to ice to mud-covered ice…you get the idea. All in attendance could agree that the race course and weather were nothing short of treacherous.
Bob took to the course on Thursday to chase the title he's been after nearly twenty years. A sub par start had Bob buried around 10th during the first lap. However, he kept his cool and continually moved forward. Bob made contact with the leader on the last lap. Rather than sit on and rest he went straight through. He was clearly on a mission. With a mix of superb technical skills and raw strength, Bob rode everyone off his wheel to win his first national championship! Congratulations Bob!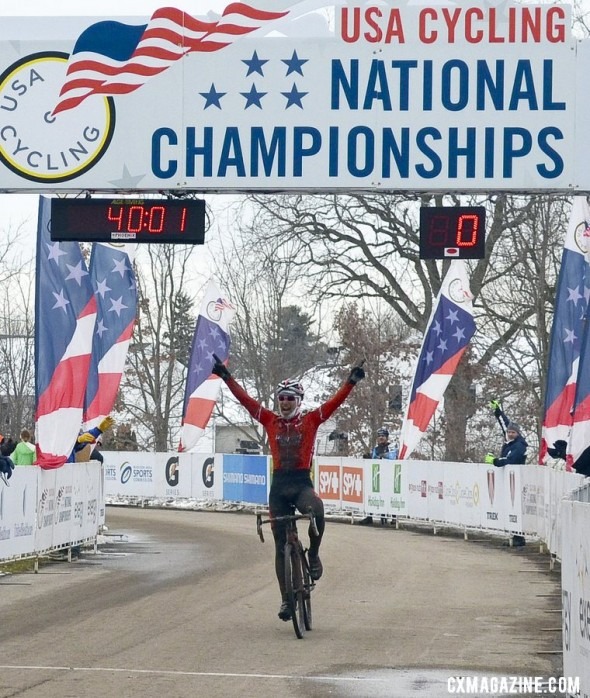 Not to be outdone, former Planet Bike team member Jonathan Page lined up for Sunday's elite national championships with similar intentions. Without a title sponsor this year, Vermont engineering firm, ENGVT, and Bob himself sponsored Jonathan for this year's championships. Jonathan is based out of Europe where he races most of the year.
JP secured a solid start and bided his time for two laps. Clearly antsy, JP opened up a small gap on lap 2. Having been on the receiving end of team tactics one too many times, Jonathan grew his lead to a healthy 47 seconds! This is JP's 4th title, but first since 2004!
Congrats to everyone who raced. With conditions as difficult as they were, just getting to the start line was an accomplishment.
images courtesy of cx magazine and Dejan Smaic