Posted on Jul 17th 2014 |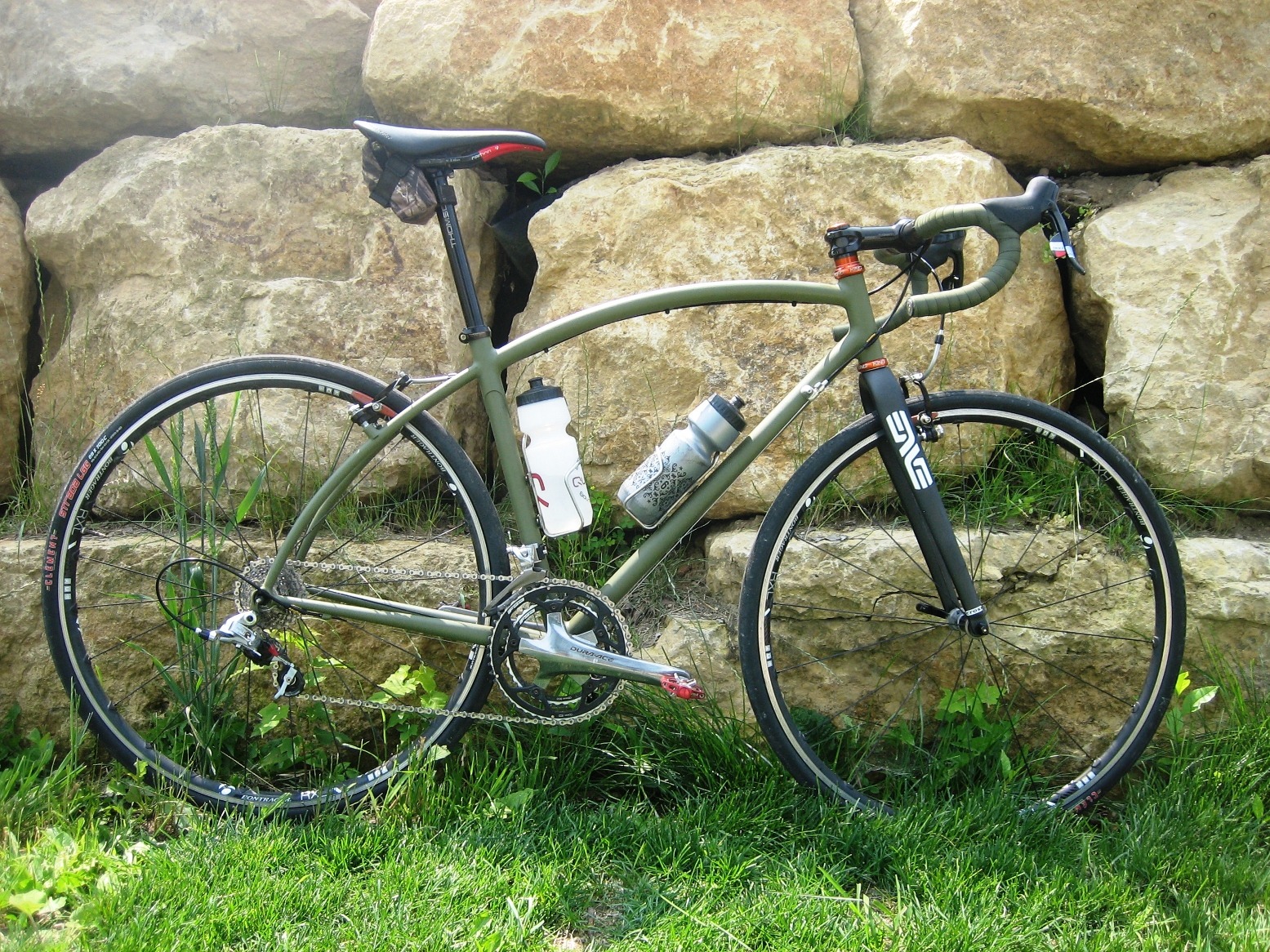 While many of us at Planet Bike are bike geeks, I am usually the one to take it a few notches higher. I'm always tinkering with parts and switching things from one bike to the next. We profiled this same bike a while back and it's gone through a lot of changes since then. This all-road bike as I've dubbed it serves me well on my daily lunch rides.
The steel frame was custom built to my specs by now defunct builder Stoic Cycles, and it's because of this that it fits me like a glove. An Enve fork was added to the front end to lighten it up a bit. Thomson makes some of my favorite components and I've outfitted this ride with their seatpost and stem. All of my drop bar bikes are set up with Salsa's Cowbell handlebar. I've been rolling on Bontrager's X Lite tubeless road wheels with 28c rubber. The frame actually has clearance for a 32c cyclocross tire in the rear. Paul's mini motos offer the best stopping power out there aside from disc brakes, plus they're made in Chico, CA! The Planet Bike Gel tape in dark green is an almost perfect match to the army green frame. The components are a bit of a mishmash with SRAM Red shifters and derailleurs (10 speed) and an "old" Shimano Dura Ace crankset. No bike geek build would be complete without a Chris King headset and bottom bracket.
This bike is a testament to custom made frames. Have it built right and built to fit and it might just last you a lifetime.