We have been proud supporters of Free Bikes 4 Kidz Madison since their first bicycle giveaway in 2017. Through our commitment to 1% for the Planet we partner with organizations like FB4K-Madison because they help create a healthier planet and work to make America a friendlier place for cyclists.
FB4K-Madison's goal is to help kids and families in need gain access to bicycles. They achieve this by collecting used or unwanted bicycles, fixing them up and repurposing them into rideable bikes which also in turn keeps them out of the landfill. The 2021 giving season has been record-setting for FB4K-Madison. Previously their total bikes donated topped out at 1,500. This year, 2,021 bikes have been distributed to youth throughout the local area.
In total since 2017 they have given away 5,600 bikes to 94 organizations within the community. You can read the whole story of their 2021 season and what the future holds here: https://fb4kmadison.org/pedaling-news/fb4ks-2021-...
If you're local to the Madison, WI area, give FB4K-Madison a follow and mark your calendars for mid-September 2021 when they will start collecting bikes for the 2022 season.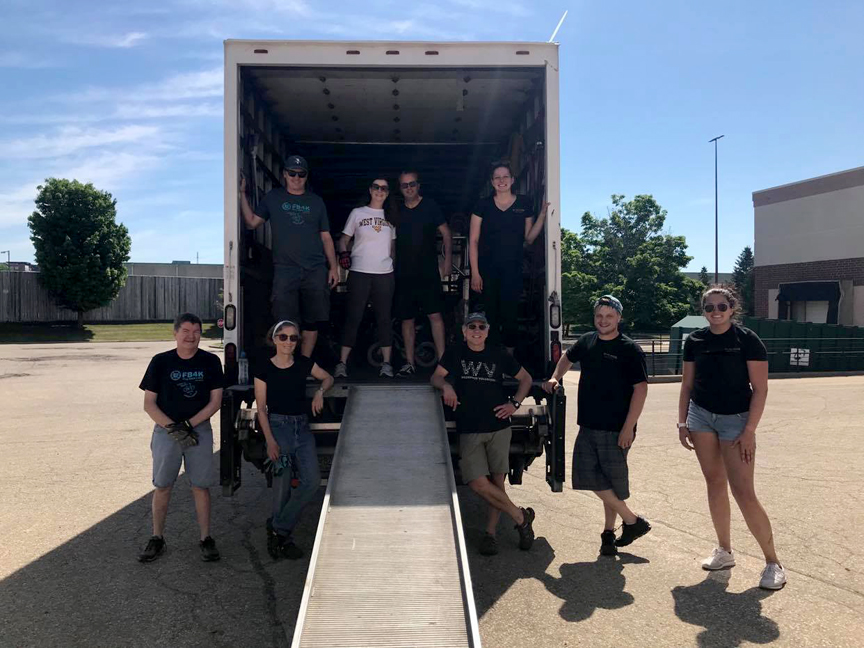 Photos: FB4K -Madison