Here at Planet Bike, Halloween is one of our favorite times of year. We love costumed cyclocross races, trick-or-treating with the kids, carving pumpkins and radiant rides through the fall colors. It's also a fun time of year to see bicycle enthusiasts use our products in unique ways.
This year, we want to hear from you with either stories or pictures about how you incorporate your Plant Bike products into your Halloween festivities! The winning submission will get a goblin green Osprey Momentum 26 backpack filled with Planet Bike products. You can either tag us on our social media channels (FB: @planetbikeofficiial, Insta: @planet_bike, Twitter: @planetbike) with the hashtag #PBHalloween or email us at info@planetbike.com
To get your creative ghoulish juices flowing, here are a few of our favorite uses of Planet Bike product from Halloweens past:
Carved Pumpkin Lights
Tired of lighting the Jack-o-Lantern candle and making sure to put it out at night? Instead, place your backup Planet Bike tail light in your carved creation. The red LEDs meld eerily with the pumpkin orange for a great glow. We are particularly fond of the Courtesy ™ or the Steady mode; but if you're looking for a terrifying effect, turn on the Superflash ™.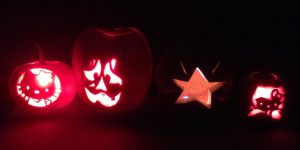 Bike Headlights as Flashlights
Going out trick-or-treating with the kids? Don't forget to grab a flashlight to stay visible while on the sidewalk or crossing the street. The Planet Bike Blaze® head lights are a great choice since they fit nicely in your hand and the amber sidelights provide 275 degrees of visibility.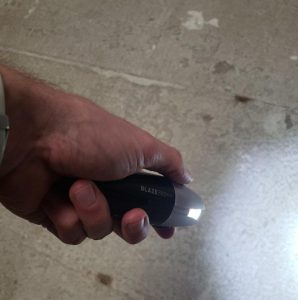 A Costume That Screams Out Safety
Looking for a last-minute costume that will teach the kids about the importance of being a visible cyclist? Why not dress up and go trick-or-treating as Captain Safety! Pair a hi-vis jacket and pants with a safety vest and clip on as many Planet Bike lights as you have. Turn them all on at the same time and you'll make quite the impression on the kids and be the most radiant guest at your neighborhood party!