Whether from personal experience or from the silver screen, we can all picture New York City traffic. We envision taxi-upon-taxi, blaring horns, bumper to bumper vehicles all rolled up and stuck in the chaos of the Big Apple. Our fall Super Commuter, Rich Jones, escapes that madness on his 40-mile round trip bike commute over the Hudson on the George Washington Bridge, across Manhattan, over the Queensboro bridge and into Queens.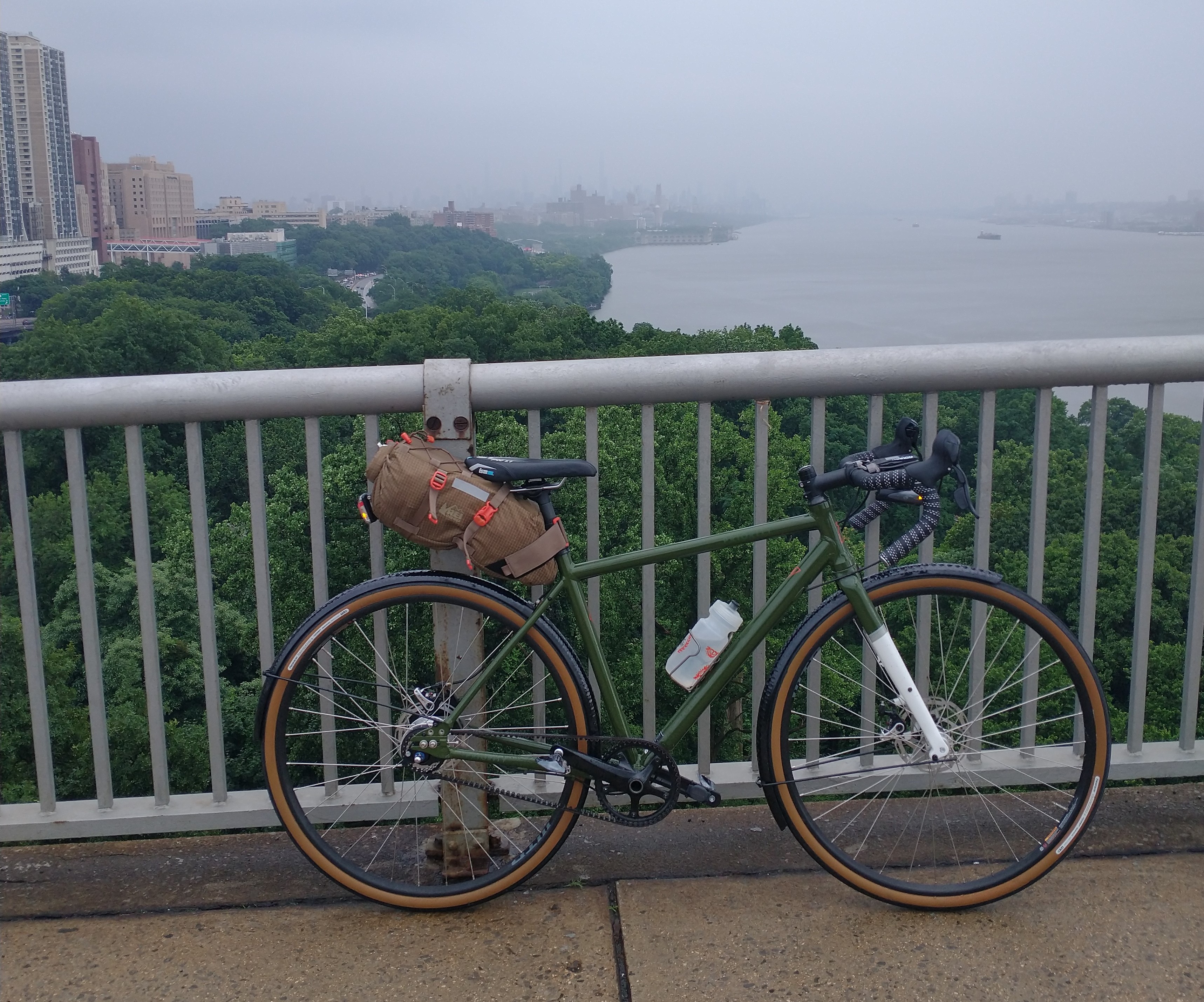 Five years ago, Rich rediscovered the freedom of the bike when he returned to riding on the weekends to lose weight. Soon after, while commuting to work on the subway, Rich got the crazy idea that he should try pedaling to his office. Armed with his healthy sense of adventure, he gave it a try. When compared to taking mass transit, Rich soon discovered that his 1 hour and 20-minute self-propelled bike commute was only 15 minutes longer. He was hooked.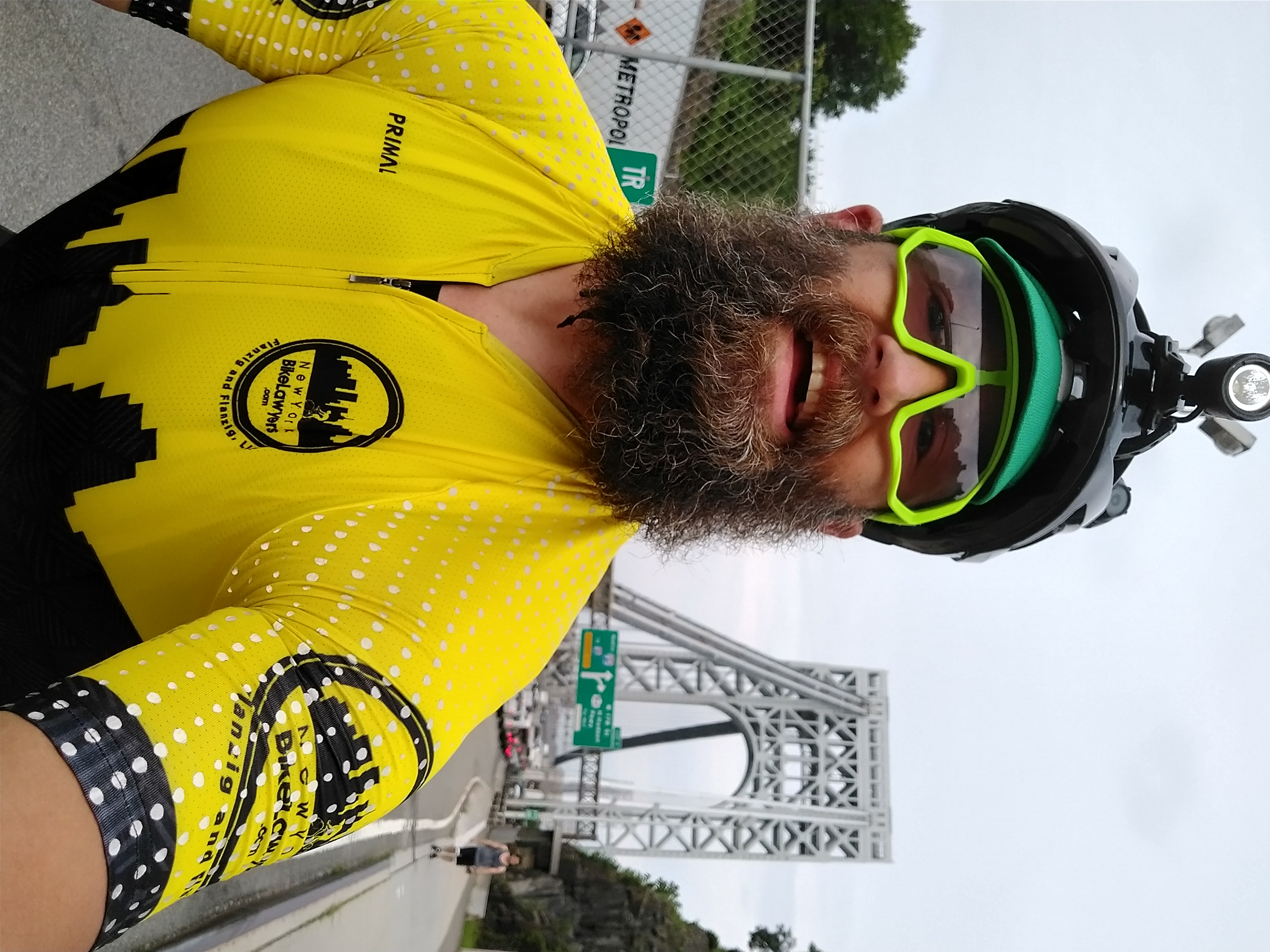 Rich racks up about 10,000 miles a year on his long commute and has learned to personally maintain his commuting bikes. He has dialed in his bike set up to handle the miles. His main ride is a Priority Apollo drop bar bike with a Gates belt drive and Shimano Alfine 11 speed internal geared hub. It also sports Planet Bike full coverage fenders to make sure he's dry when he walks through his office door. The bike is meticulously built to be super quiet and is very easy to maintain. Over the years, he has stockpiled a wide assortment of bike parts so he can fix anything that might need fixing when he gets home in the evening. As a result, he is always ready to get back on the road the next morning!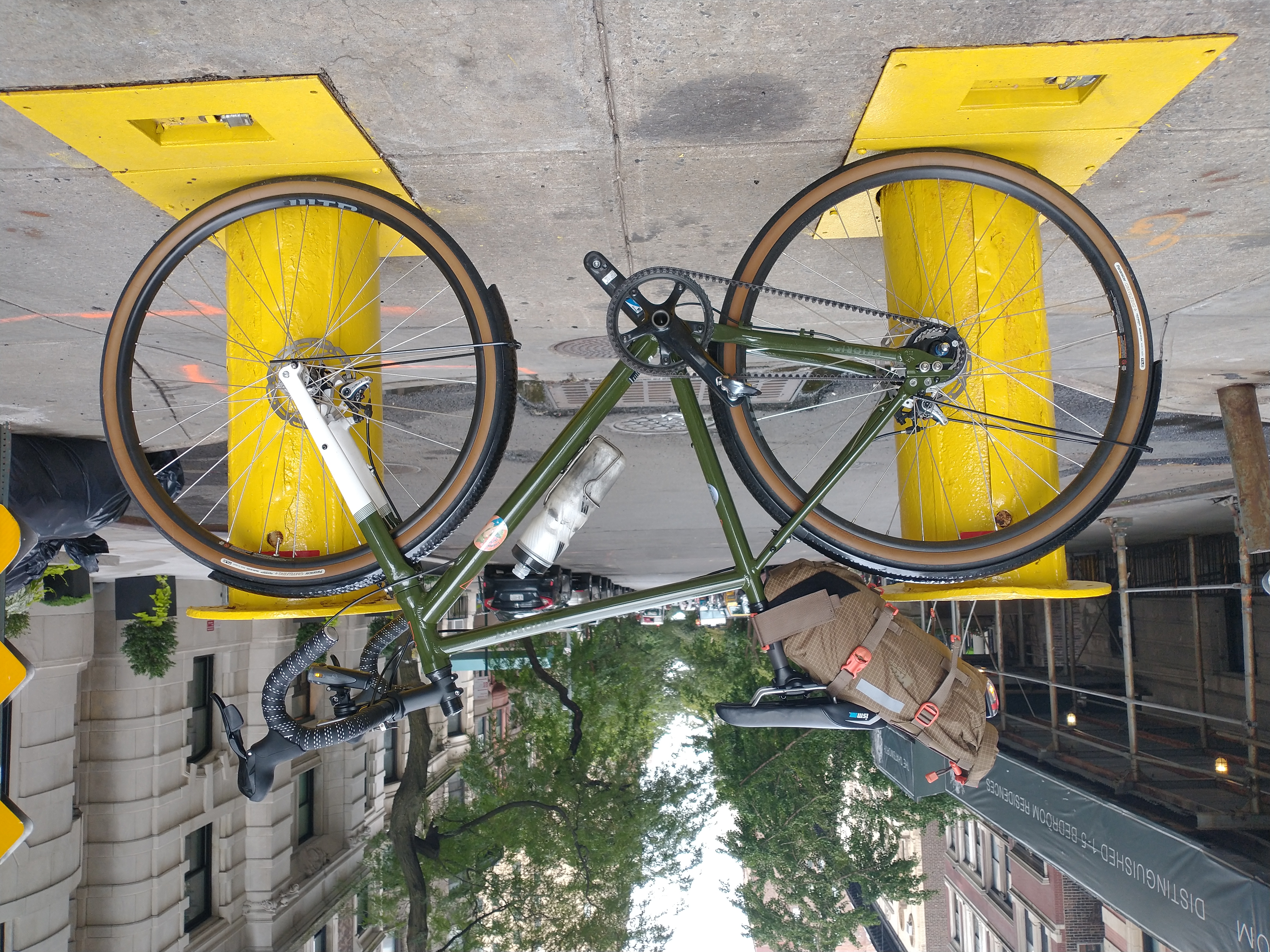 Winter can be especially challenging in the northeast with the variety of weather the Big Apple can brew up. To keep the commute going year-round, Rich has turned an old Specialized Rockhopper, complete with studded tires, into this winter bike. His favorite winter commutes come when the big snows fall because it's guaranteed to turn into an epic expedition. There is nothing more exhilarating than feeling the bike rolling quietly through the pristine snow and passing all the snowbound cars.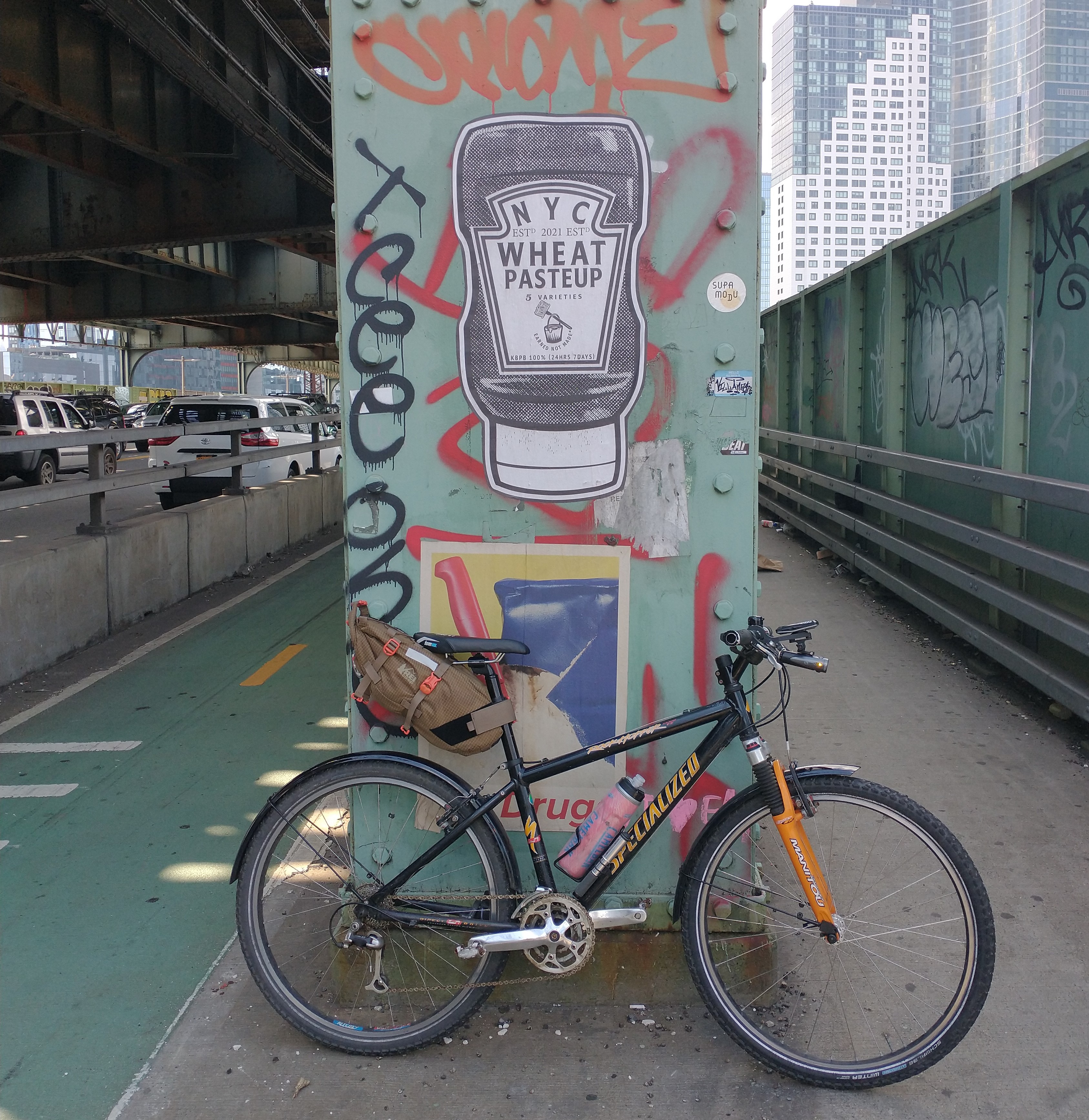 Commuting is more to Rich than just "getting out on the bike." He is convinced that going by bike more intimately and intensely connects him to his community and the urban nature around him. Rich thrives on seeing the city change through the seasons as he traverses all its eclectic neighborhoods. Sometimes it makes him feel like he's the first New Yorker to notice the approach of fall or smell spring in the air after a long winter. The highlight of riding in May is most definitely the stunning and fragrant cherry tree blossoms along the Hudson River. In the summertime, Rich revels in taking in the vivid green spaces of Central Park and seeing the kids dancing in the spray of fire hydrants across Harlem. The colors of fall and the diminishing daylight bring amazing sunrises and sunsets, and winter offers the sparkle of snow lingering amongst the holiday decorations that represent the many cultures of the city.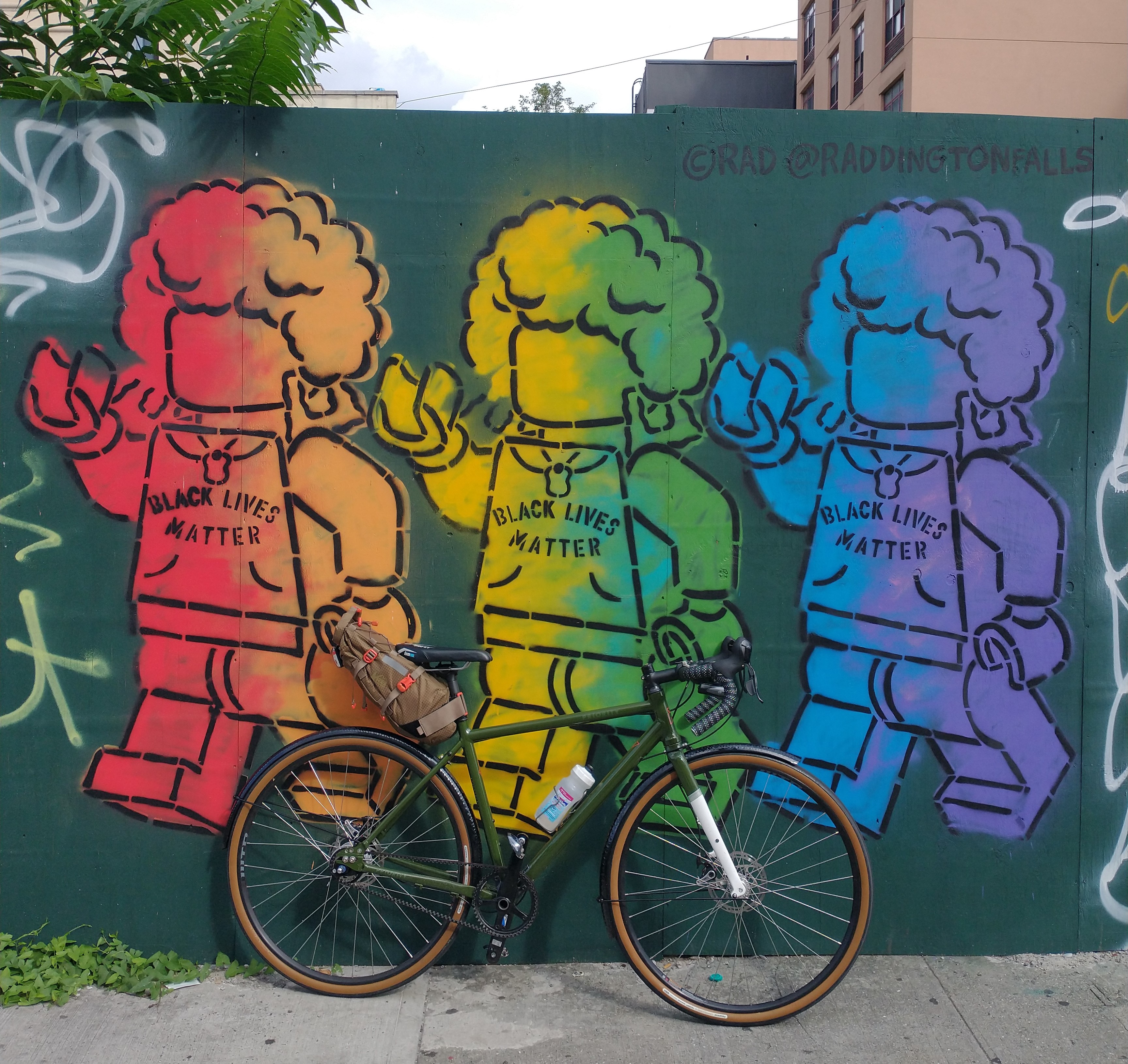 Rich started riding to work once a week and now racks up an impressive 200 miles a week. If you're new to bike commuting or thinking about starting, his advice is to, "start small and you'll get there." It took Rich many months to build up the endurance to commute every day, but it is now part of his daily ritual. Rich has turned his commute to work into one of the best parts of his day and he says, "you can't say that about driving to work."
Rich started with a single experimental trip to the office by bike and now it has become his special way to connect and experience the tapestry of New York City. He has inspired us to replace the daily grind of a traditional urban commute and turn it into an extraordinary adventure each day. Congratulations Rich, you are now a Planet Bike Super Commuter!