Our fall Super Commuter is Jesse Wolmart. On the surface, Jesse may appear to be just a kid from the Bronx. If you dig a little deeper, you discover a man who believes that the bike is an agent of change that can bring a community together. The Bronx is special for Jesse because he believes in the resiliency of his community and its ability to create and influence change. He hopes that his borough can serve as a model for elevating the power of the bicycle by integrating it into the everyday life of the community. In the words of Margaret Mead, "Never doubt that a small group of thoughtful, committed citizens can change the world; indeed, it's the only thing that ever has."
Bikes have always been a part of life for Jesse. One of his fondest childhood memories is the time he learned to ride a bike. With his father at his side, the two headed to Edger Allan Poe Park. It was there that he pressed down on the pedal, pumped his legs, held his balance and off he went! As Jesse says, it's a memory that "always sits with me" and it opened up the world around him.
Living in the Bronx, there's a little bit of a stigma around bikes. As Jesse put it, "It's either you're a yuppie who's new to the neighborhood or a bum who can't afford a car, and no in between." Despite this mindset, Jesse is on a mission to create a tighter bond between bicycles and his community. Jesse's bicycling journey started in earnest just before the pandemic when he decided to ride his bike to his cousin's house in Westchester. That day he rode over 35 miles and was shocked at how far he could actually go by bike. The combination of knowing he could ride that far and changes that happened during the pandemic caused him to pick up riding "tenfold." He was back in the saddle!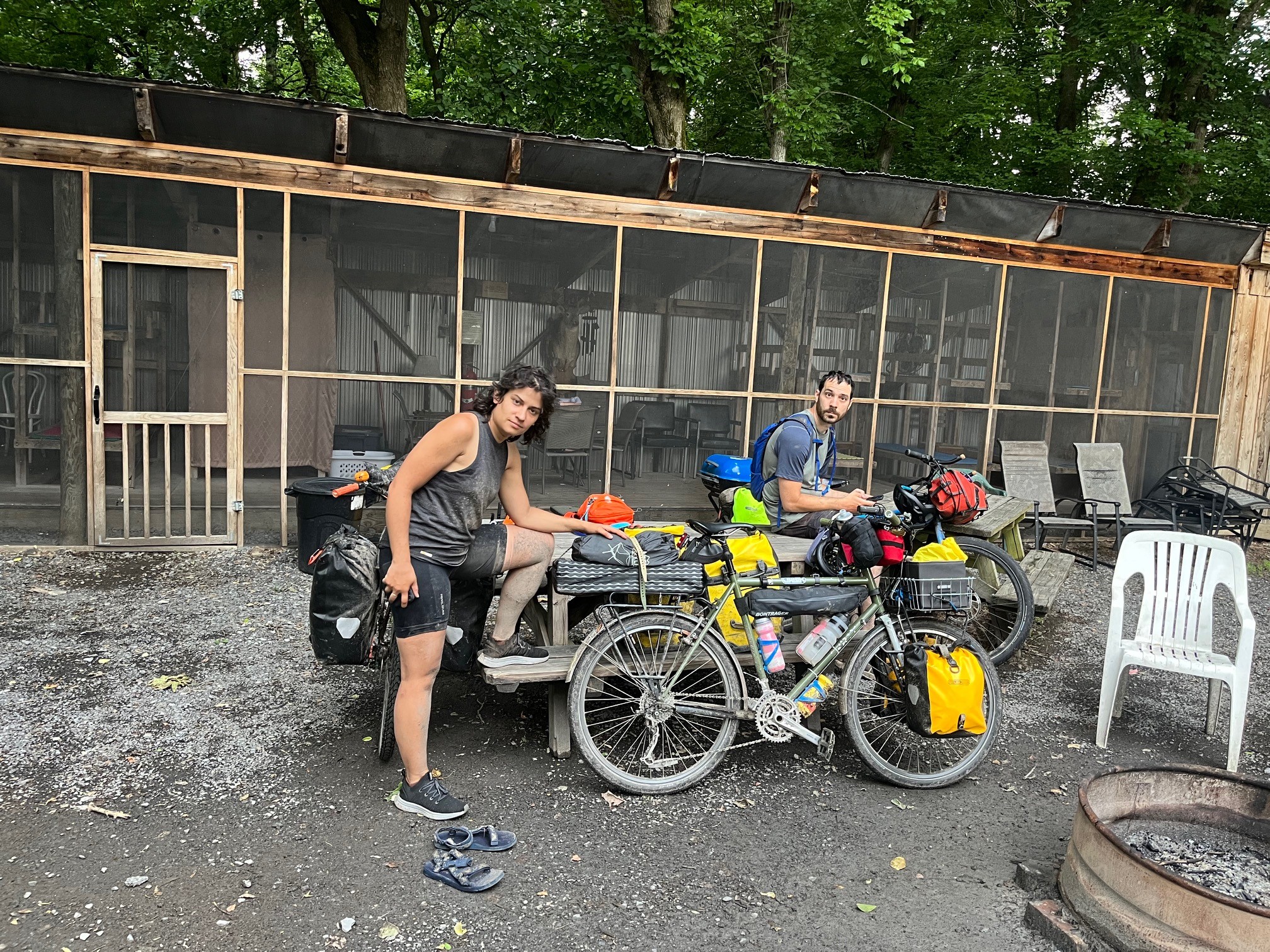 The bike opened up a whole new set of experiences for Jesse. One of his favorite memories was when he pedaled his young niece aboard his cargo bike on the Five Boro Bike Tour which is a charity event that takes 30,000+ riders through all five of New York's boroughs in just over 40 miles. Seeing his niece experience the city from such a unique perspective was an experience he will never forget. Another ride highlight for Jesse was an 8-day tour he took with two friends from Pittsburgh to Washington, D.C. Seeing all the different landscapes over so many days enlightened Jesse to just how powerful it is to see the world from the saddle of a bike and how it can bring people together. Both rides were transformative experiences and as Jesse put it, "what weighed heavy on my bike, weighed light on my mind."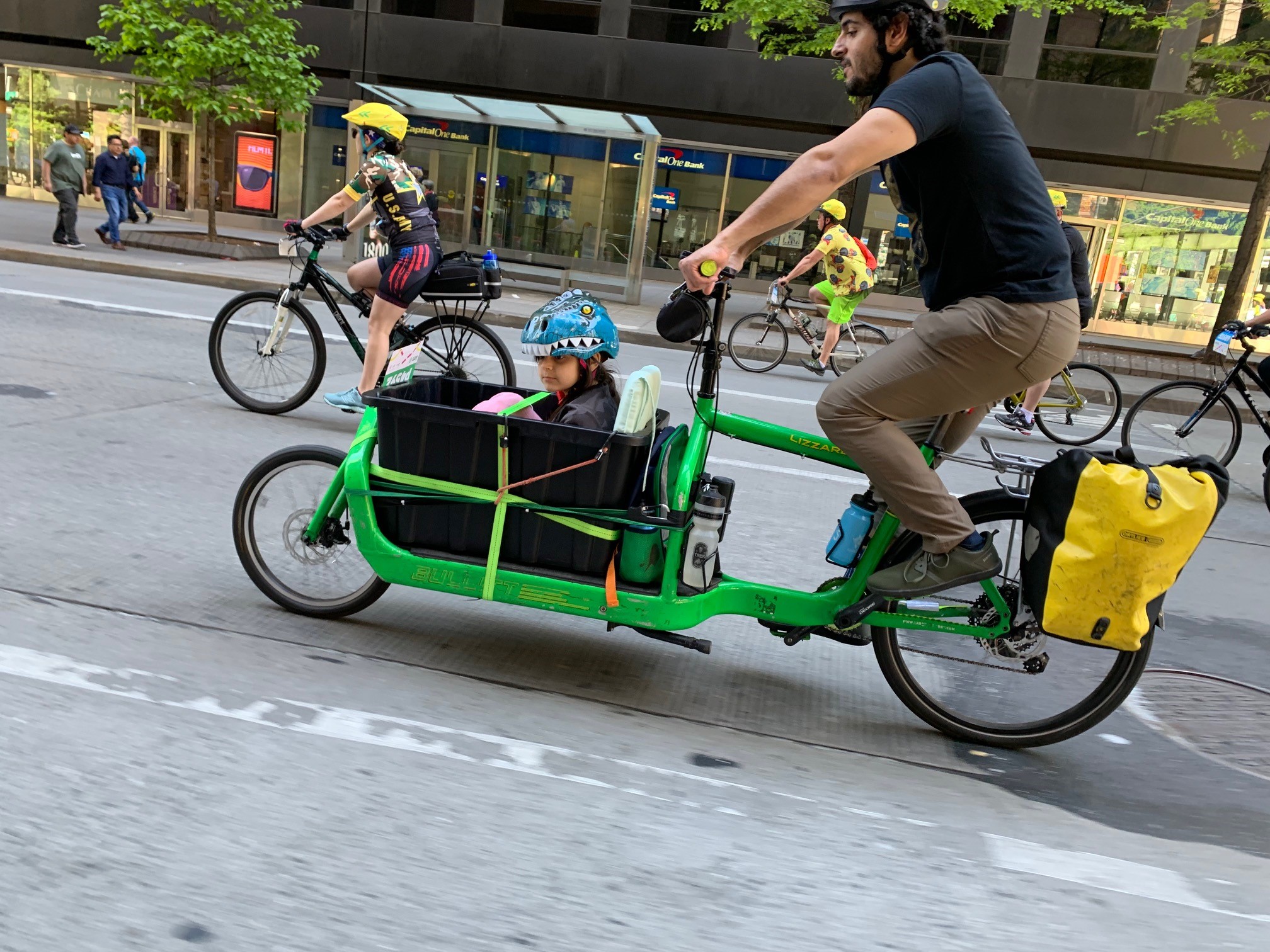 In the Bronx, space is at a premium, so Jesse has a small quiver of bikes that he pulls from to meet all his transportation needs. His Bullitt cargo bike is the perfect choice for the weekly Thursday night SocialCyclingNYC ride so he can carry two 35-pound speakers to blast music to keep everyone boggie'n down along the way. After doing a few longer rides, he picked up a Surly Long Haul Trucker that lets him explore more of the city. From an old Specialized Rock Hopper, he has built up a bike he calls Rosá, short for Rosado (pink in Spanish). He hopes one day this bike will make it into a feature film. Jesse believes that there is a competitive cycling stigma that must be broken in the U.S. and getting more utilitarian bikes in main stream media can go a long way to breaking that perspective. For Jesse, he doesn't care what you ride as long as you ride and his motto is, "Whatever you pedal, however you pedal, as long as you pedal."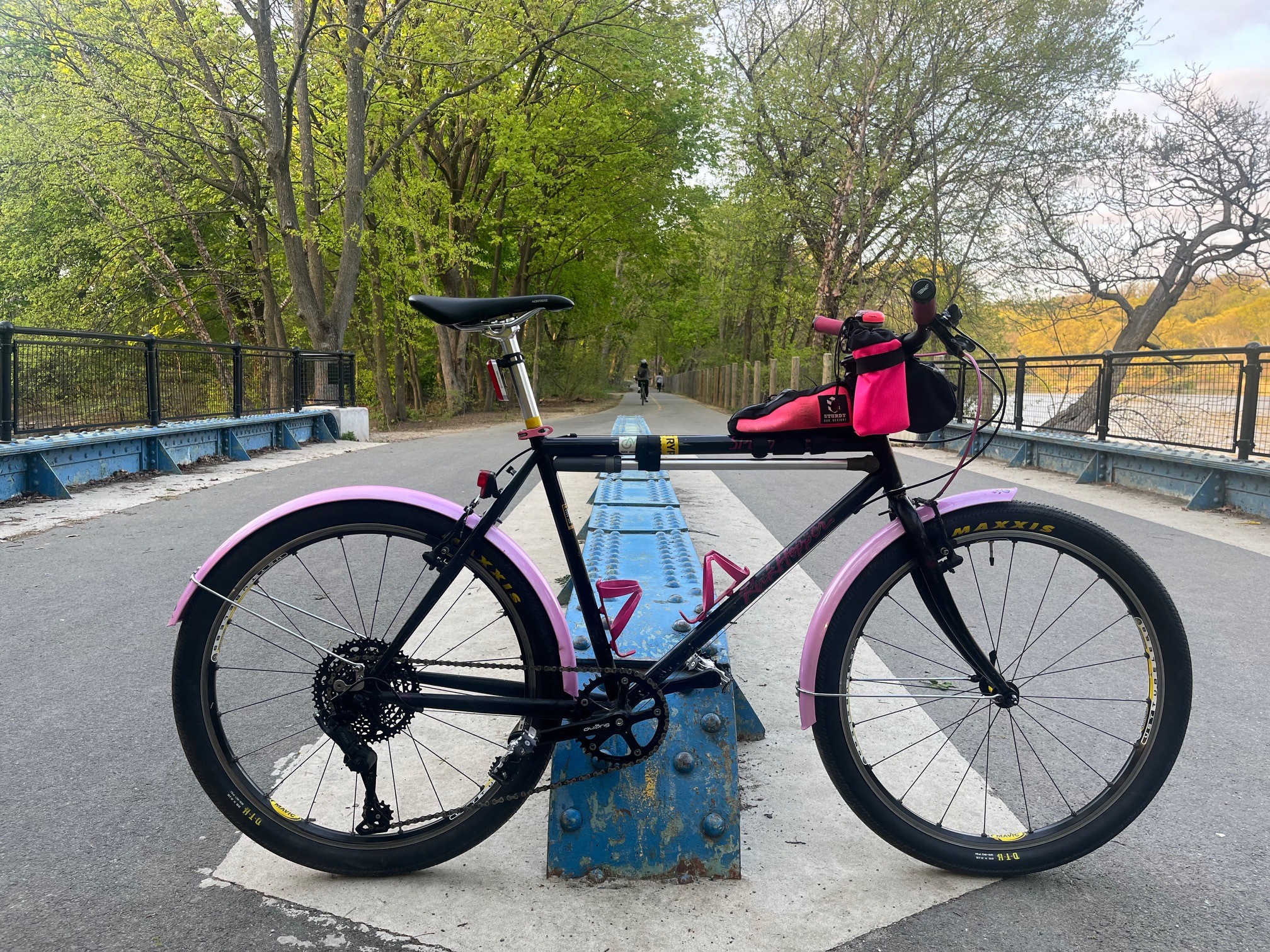 When not using his cargo bike, Jesse favorite piece of gear is his rear rack. As Jesse puts it, "How else are you going to carry a box of White Castle Sliders across town? Plus, you get to burn those calories off as you ride." In New York, it's a daily task to move items large and small around the city and it's most efficient by bike. Getting the weight off his back and letting the bike do more of the work has motivated him to take more trips by bike that just weren't possible before. A little secret about Jesse, he dreams of one day riding to every White Castle across America. Well Jesse, that rack is going to come in handy on that journey.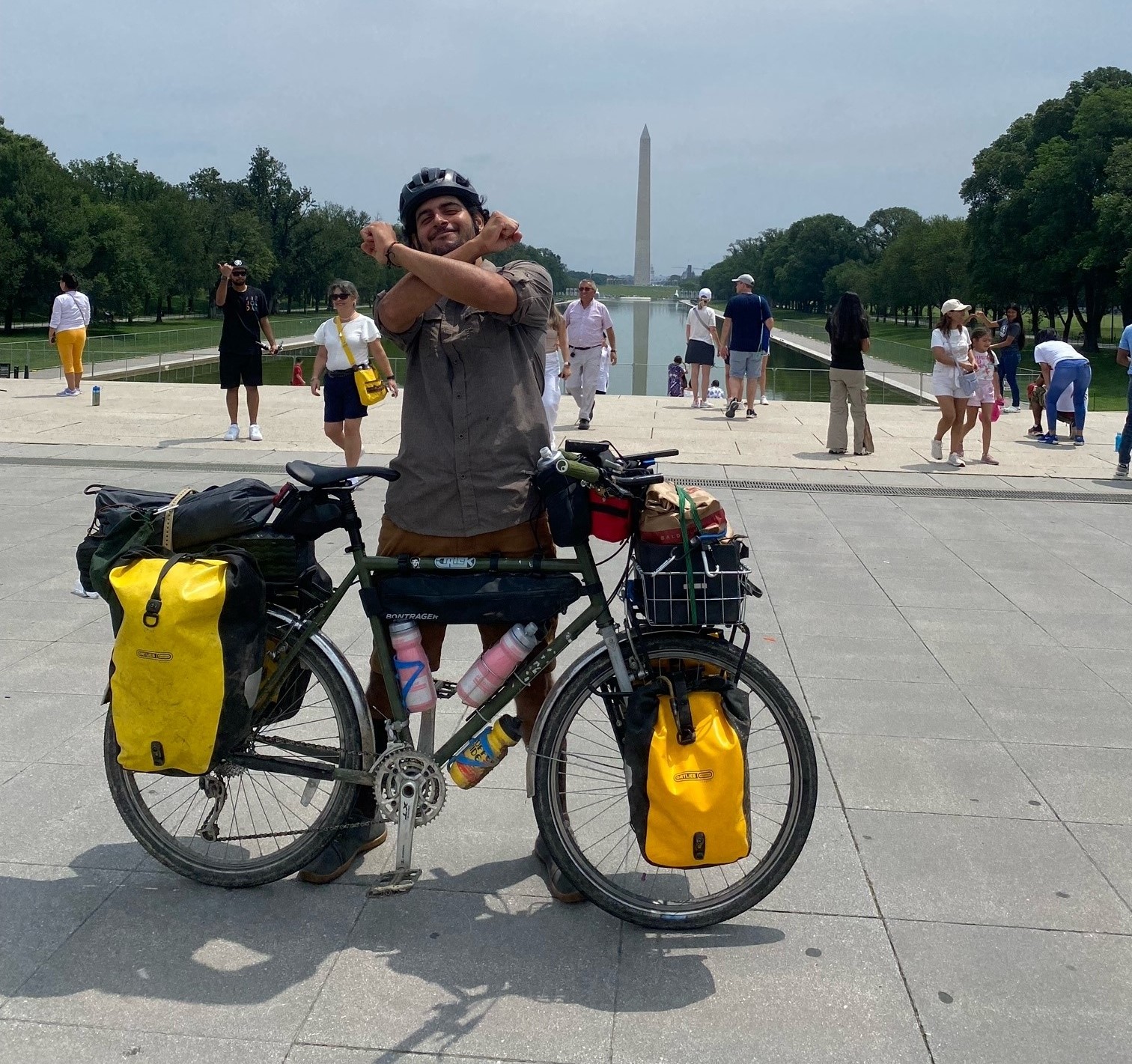 Jesse jokingly says his favorite time of year is fall, "because it's pumpkin spice latte season." But on a more serious note, fall is the time of year when Jesse's favorite cycling event happens, Bronx Cranksgiving. This event is dear to Jesse's heart because his family comes out and rides with him. The first time he participated, he realized the impact that a small group of people can have on the greater neighborhood community. During Cranksgiving the cycling community gathers and distributes food to families in need for the Thanksgiving holiday. As Jesse says, "Everyone knows that uptown cyclists have legs for days" and Cranksgiving is a perfect way to showcase this and it's all for a great cause!
What do Ralph Lauren, Sonia Sotomayer, Tracy Morgan and Jesse Wolmart have in common? They were all born and raised in the Bronx. What sets Jesse apart from this group is the fact that he is passionate about creating a seamless bond between his cycling community and his community at large. If it can happen there, it can happen anywhere. Congratulations Jesse, you are officially a Planet Bike Super Commuter.