What does bicycle commuting mean to you? It's a question we ask every nominated Super Commuter. Our 2022 winter Super Commuter is Lieutenant Brian Beekman and his response to our question is very personal. He's a 22-year law enforcement veteran in the Central Oregon Police department and biking to work has become a critical part of his life as he strives to keep his community safe and maintain his own mental and physical health.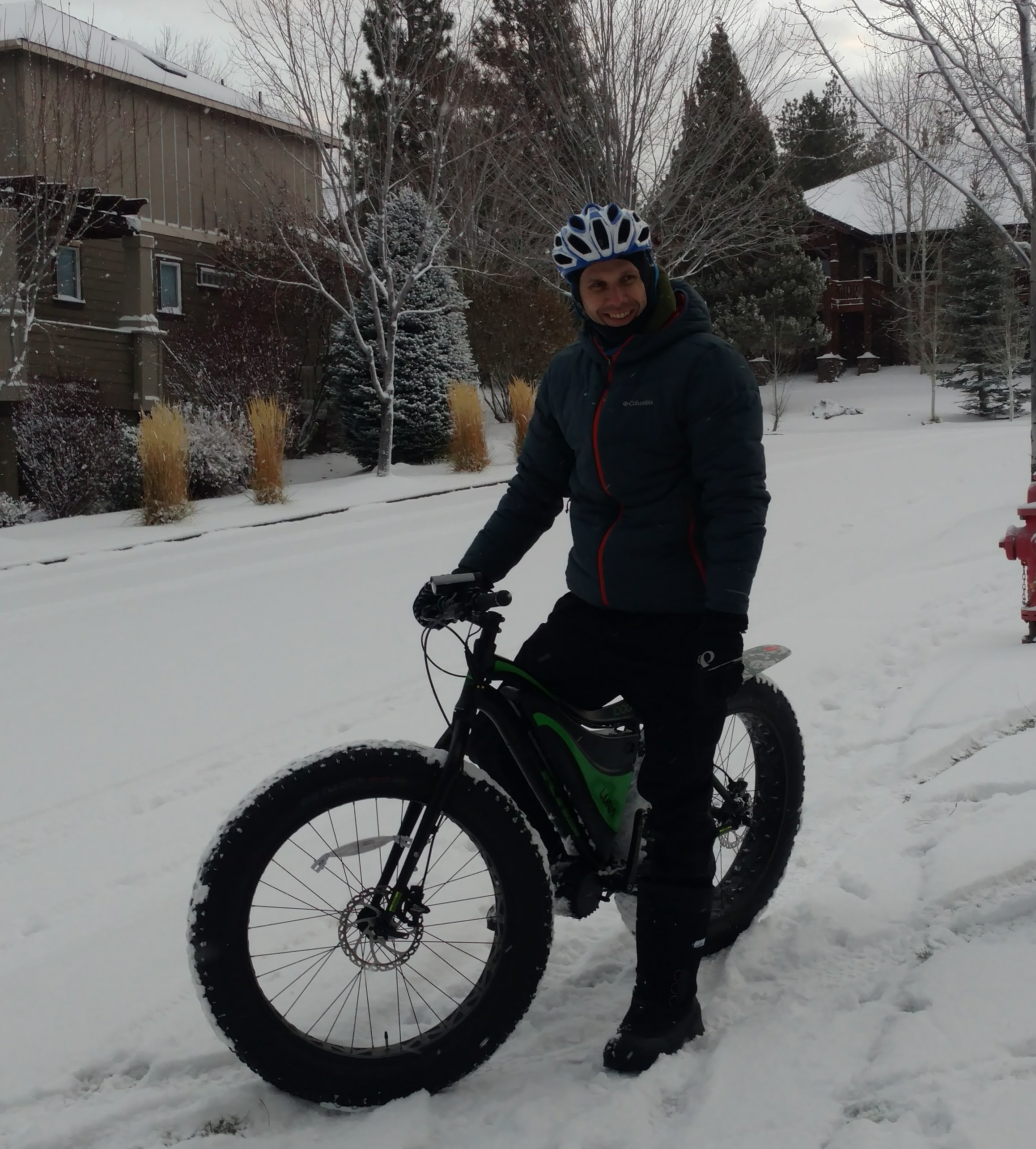 Brian grew up on the outskirts of Redmond, OR. In middle school, his in-town buddies all pedaled to school by bike. Not wanting to be left out and despite living outside the town limits, Brian was motivated to make the 12-mile round trip bike commute to school to join his friends. He quickly developed a love for the independence and social aspect bicycle riding offered. Brian was hooked!
As the cycling culture was growing in the mid-1980s, Brian got his hands on a Specialized mountain bike which launched his exploration of local BLM land that's now known as the Cline Buttes/Masten trail system. He also went on not one but two seven-day bike trips across Oregon. Traveling from the alpine mountains in the east to the Pacific Ocean left Brian with a richer appreciation of the landscape and a deeper love of the freedom the bike provides. As a teenager, there was no limit to Brian's exploration by bike.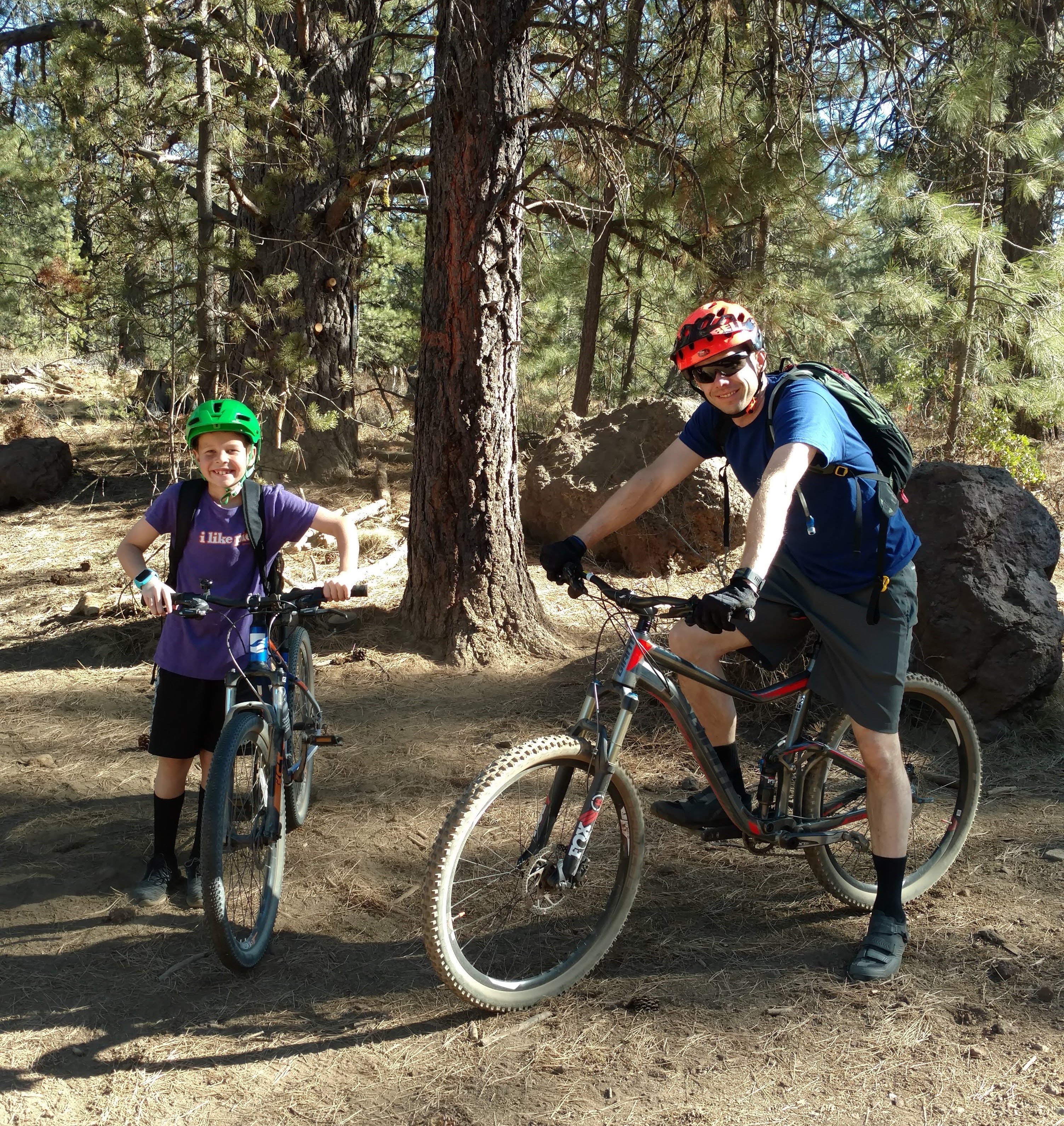 Time passed and Brian began a career in law enforcement. He's passionate about serving his community and has committed countless hours leading the Central Oregon Emergency Response Team with an emphasis on de-escalation techniques that lead to peaceful conclusions to high-risk situations around the region.
As you might imagine, a career as a cop in a smaller department can be stressful. An irregular work schedule, intense and often dangerous on-duty demands, and tip top performance expectations just come with the job. Keeping the community safe is job number one, but it can come at a cost for those who are serving and protecting. Brian understands that the pressures often lead to self-neglect, job-related terminal illness and even suicide. That's why he absolutely loves biking to work. His 8-mile daily pedal clears his head, connects him to his environment and community and helps put him in the right frame of mind as he interacts with his community. Brian credits his daily bike commute with helping him remain physically and mentally healthy throughout his long career.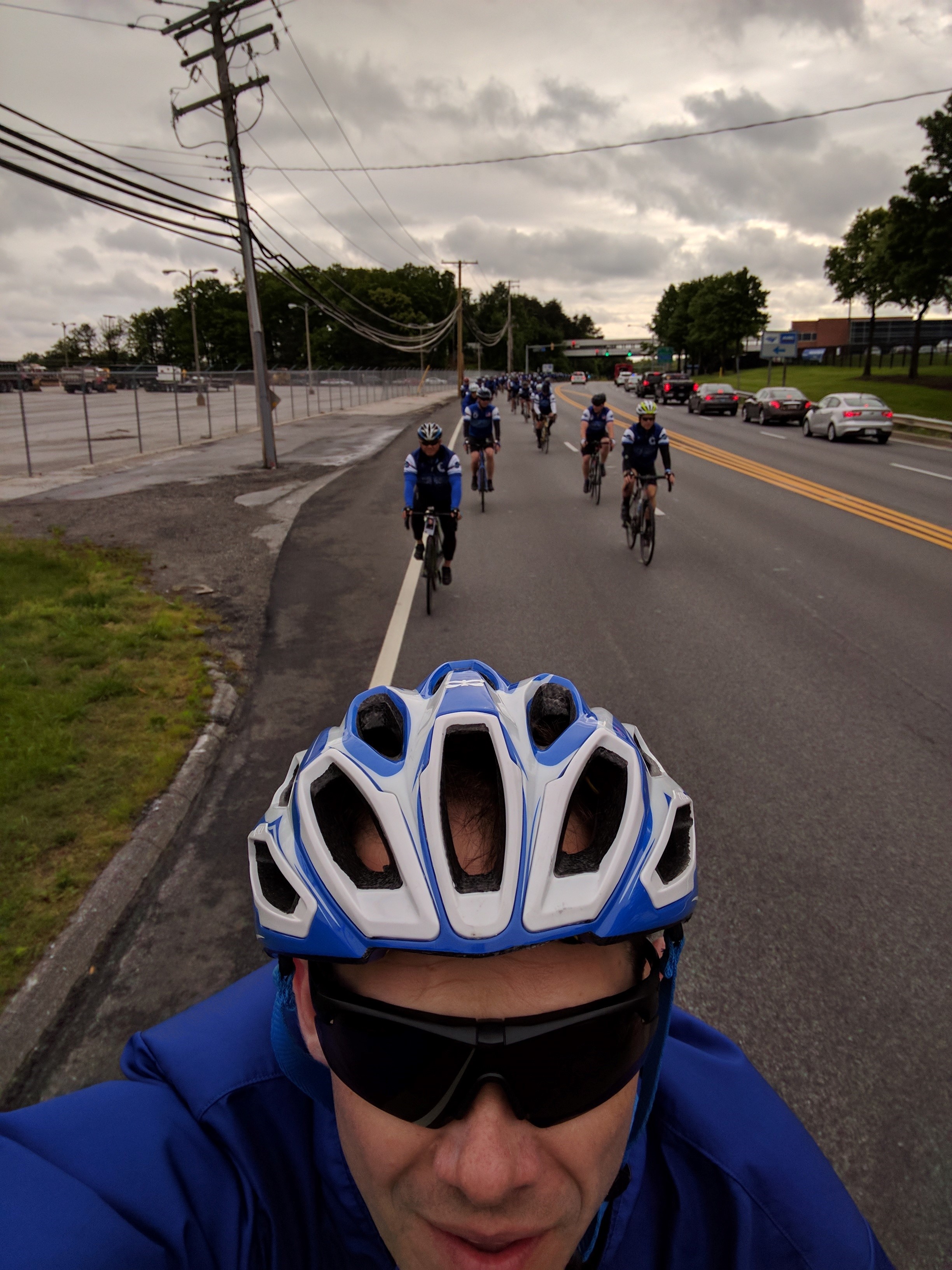 For Beekman, this connection between bicycles and wellness extends far beyond his own riding. As a leader in his department, he has made it one of his professional goals to help other first responders learn to prioritize their own mental and physical health and wellness. With the help of a colleague, Brain secured funding for his department to implement yoga classes and mindfulness training and hire a staff psychologist. This focus on wellness has really impacted his department by improving officer performance through better health.
Brian has introduced other innovations to his department, as well. He led the charge to form an electric bike patrol team to replace some motor vehicle-based patrols. Brian believes E-bike patrols are the "best of both worlds" because officers can be out and about on bikes in the community while maintaining the ability to efficiently go from call to call without becoming physically exhausted. He's sold on the idea that, "healthy officers, community policing, and positive interactions are possible with electric drives." The E-bike patrols quickly found success in just the first few months of the program when an officer riding an electric bike found a missing child in a state park, a result that would have been unlikely utilizing a patrol car.
Brian's passion for biking to work and exploring by bike is something he has passed onto his family. His kids regularly bike to school and the family pedals around town to run errands, meet up with friends at local parks and get to youth sporting events. Mountain biking has also become a family passion. Together the Beekman family spends a lot of their free time riding at Phil's trailhead in the Deschutes National Forest. It's just a short ride from town and loads of fun.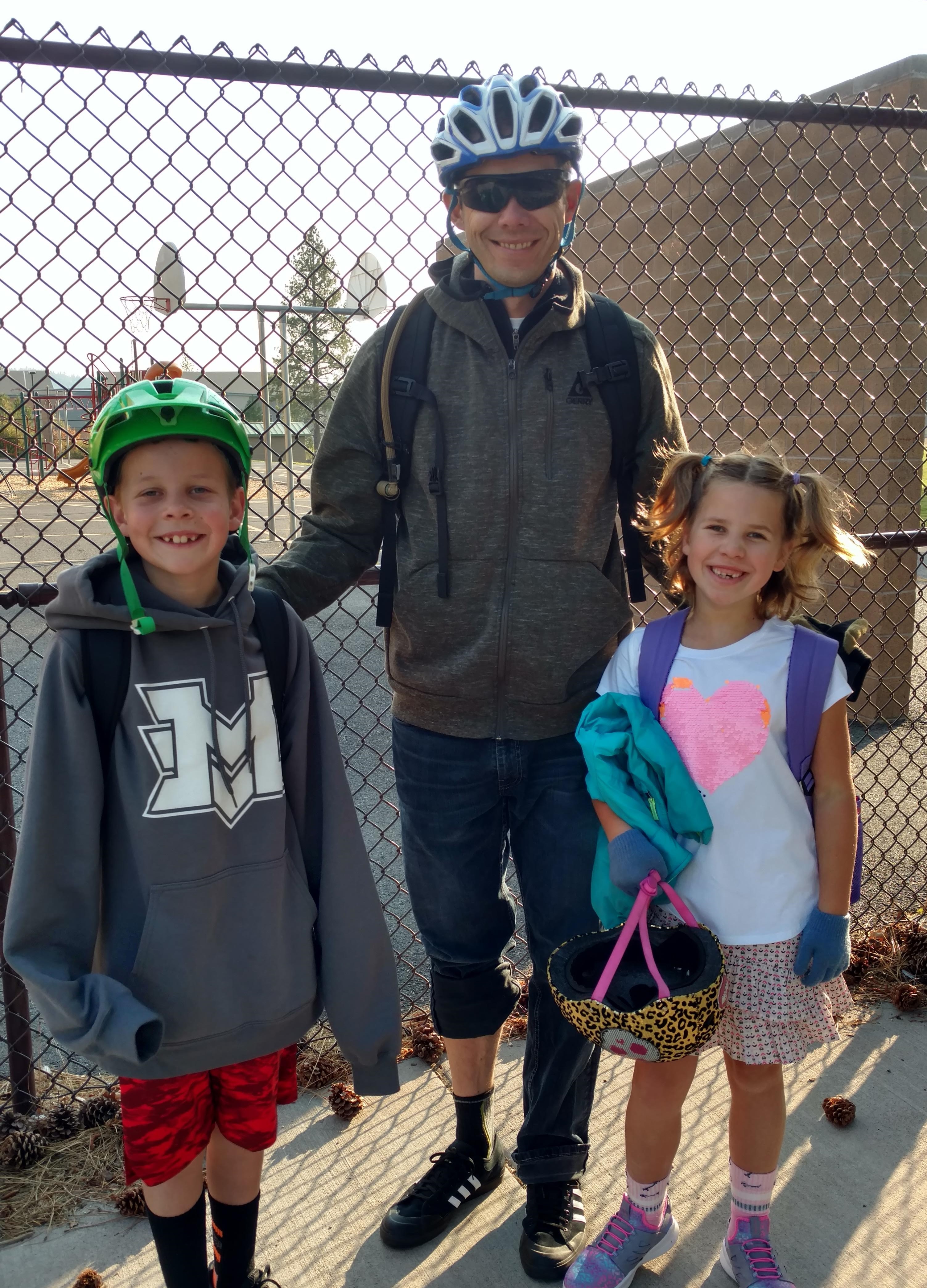 The bicycle has been an important part of Brian's personal and professional life for decades. As a kid, he started riding to gain independence and connect with friends. Now it's become an important part of his daily life to keep his mind clear and his body strong. We are impressed by Brian's dedication to his daily bike commuting. We are also inspired by all the ways he is helping to solve some of the complex challenges facing policing by focusing attention on ways to improve officers' mental and physical healthy so that they can best serve their communities. Congratulations Brian. You are now an official Planet Bike Super Commuter!