Posted on Mar 23rd 2023 |
Tracy Berman, our spring 2023 Super Commuter, was persuaded to travel with her bike commuting father one morning while working a summer factory job during her college years. Since then, the bike has become an integral part of Tracy's life and has taken her to and from work most days, empowered her to share her passion with her community and challenged her to push her limits riding off-road across her home state of Michigan and the Continental Divide.
Tracy grew up in the small Midwest farming town of Stugis, MI near the border of Indiana. Growing up on a dairy farm was an interesting place to learn how to ride a bike. As she remembers it, "learning to ride across the slatted drainage floor of a cow barn might not have been the most sanitary surface for skinned knees." Little did she know, learning to ride across rough terrain would come in handy later when she tackled some of the hardest epic off-road rides.
Tracy earned a B.S. and a doctorate degree in applied Physics from the University of Michigan. She and her family moved away but decided to return to Ann Arbor in 2008. It was then that, as a longtime runner, Tracy decided to pick up an old steel road bike from a local bike shop and started riding again. Soon she combined her passion for running and her joy for riding and dove into the world of triathlons despite not being a swimmer. The more she rode, the more she loved it. She soon discovered that pedaling her bike "was the best way to get everywhere in almost any type of weather." Tracy's Super Commuter status was emerging.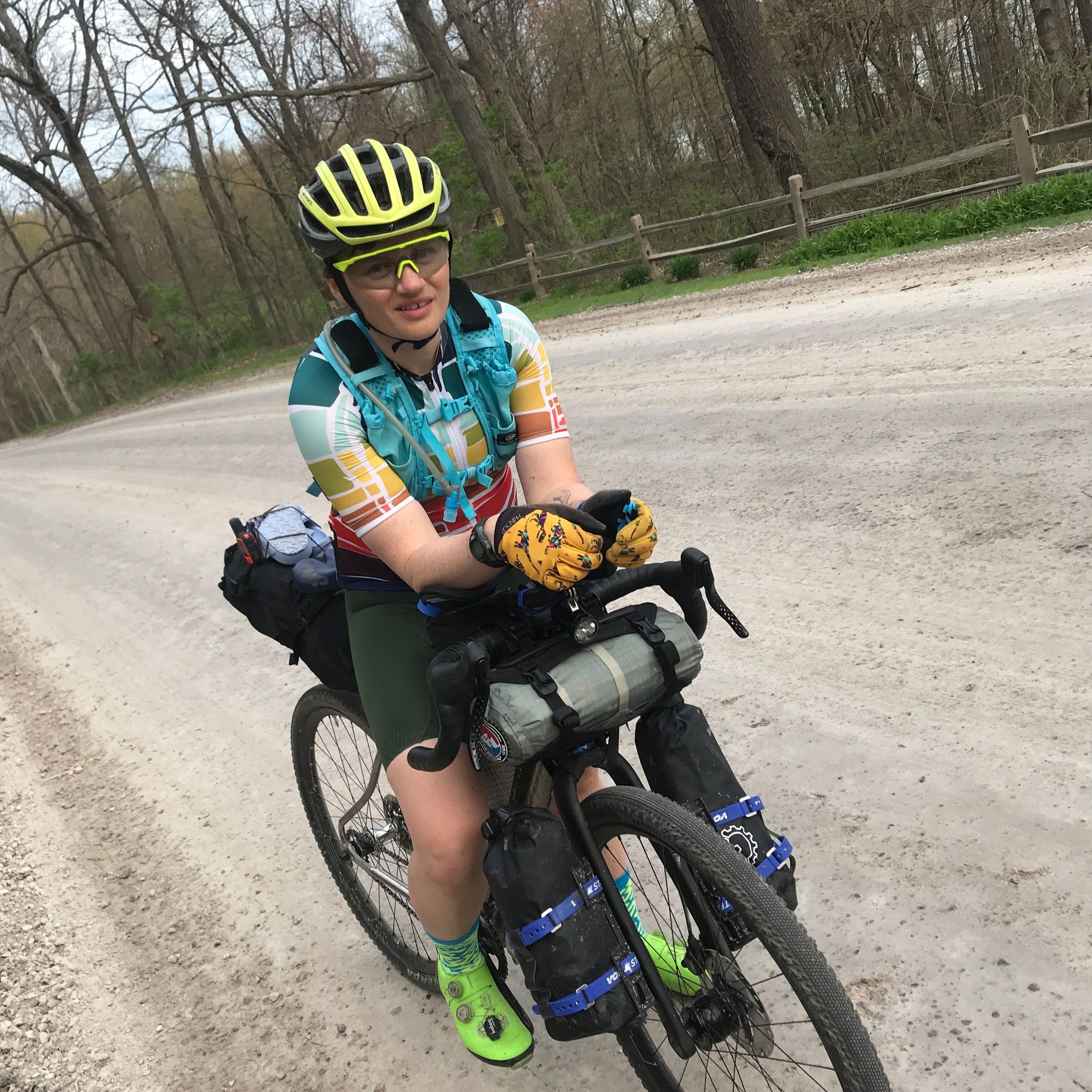 Individuals frequently cite driving to work as their least enjoyable activity of the day, but Tracy finds that biking to work reduces stress, saves time, and keeps things interesting. As a scientist in the Materials Science and Engineering department at the University of Michigan, she uses #pedalToTheMetal to highlight her fondness for biking and her interest in metallurgy.
What Tracy loves about Ann Arbor is that it offers miles and miles of diverse bicycle infrastructure. As a result, she never settles for only a single route to and from work and often adds "bonus gravel and single-track miles" to her trips to create what she calls her #enhancedcommute. Her routes evolve over time and can be influenced by a tip from a friend or by her own adventuring. Never settling for the shortest route, her exploration of the city often finds her on paths that run along the beautiful Huron River. As she puts it, "the extra miles not only gain fitness for other bike adventures but also makes for a peaceful commute."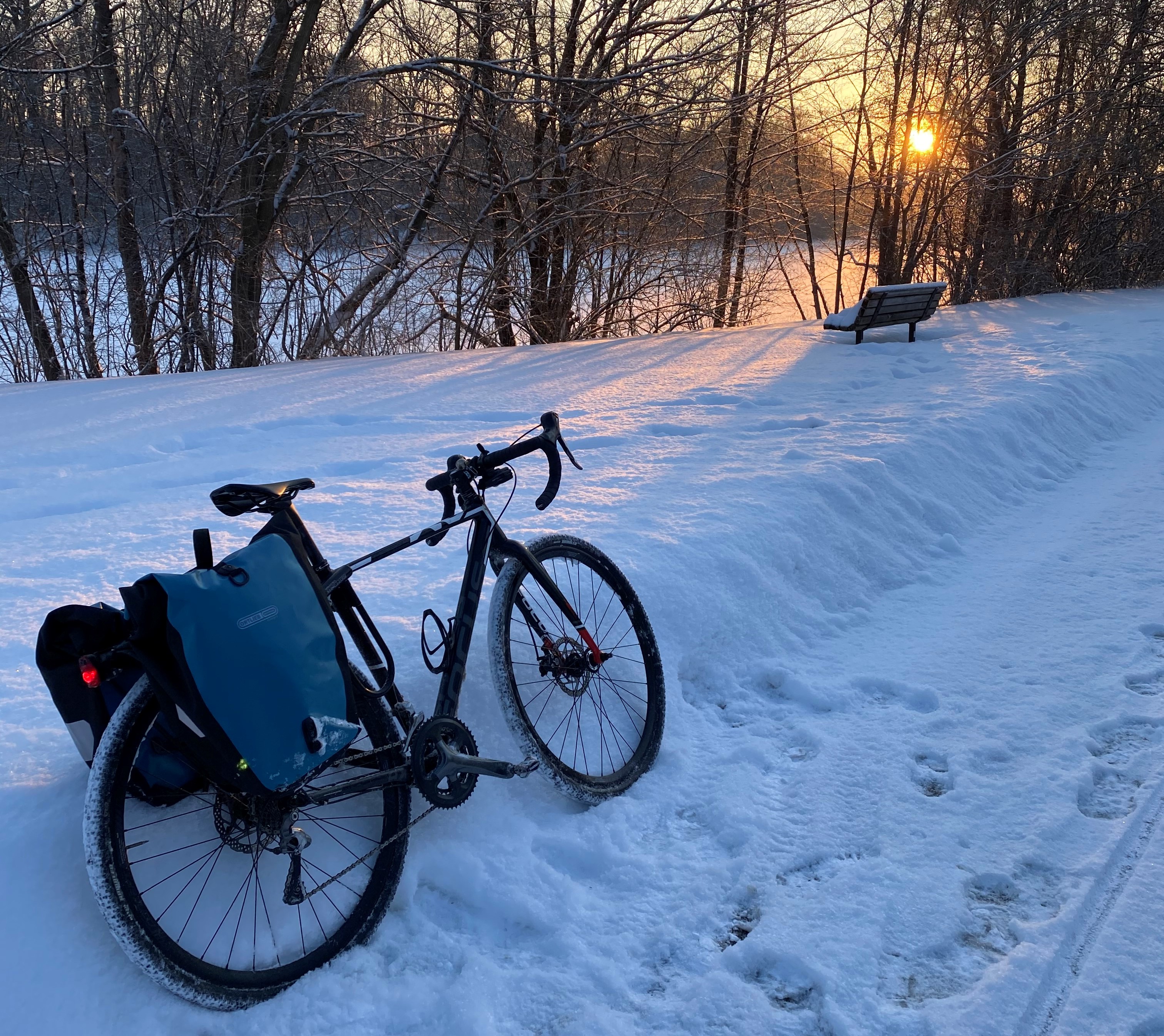 If you know any dedicated Super Commuter in the Midwest, you know they always have at least two bikes because of the harsh winters that Tracy calls, "the salty season." In the winter, she turns to her first gravel/cyclocross bike, a Focus Mares AX. Its wider tires, disc brakes and aluminum frame make it a good choice for tackling the slick wintry conditions. Her "non-salty season" ride is her trusty Salsa Casserole which she purchased on returning to Ann Arbor in 2008. It has been her trusty stead as she ticks up the miles commuting, riding to trails, and racing triathlons. It's been sandblasted and rebuilt with fresh parts and Tracy and her Salsa keep spinning down the road to this day.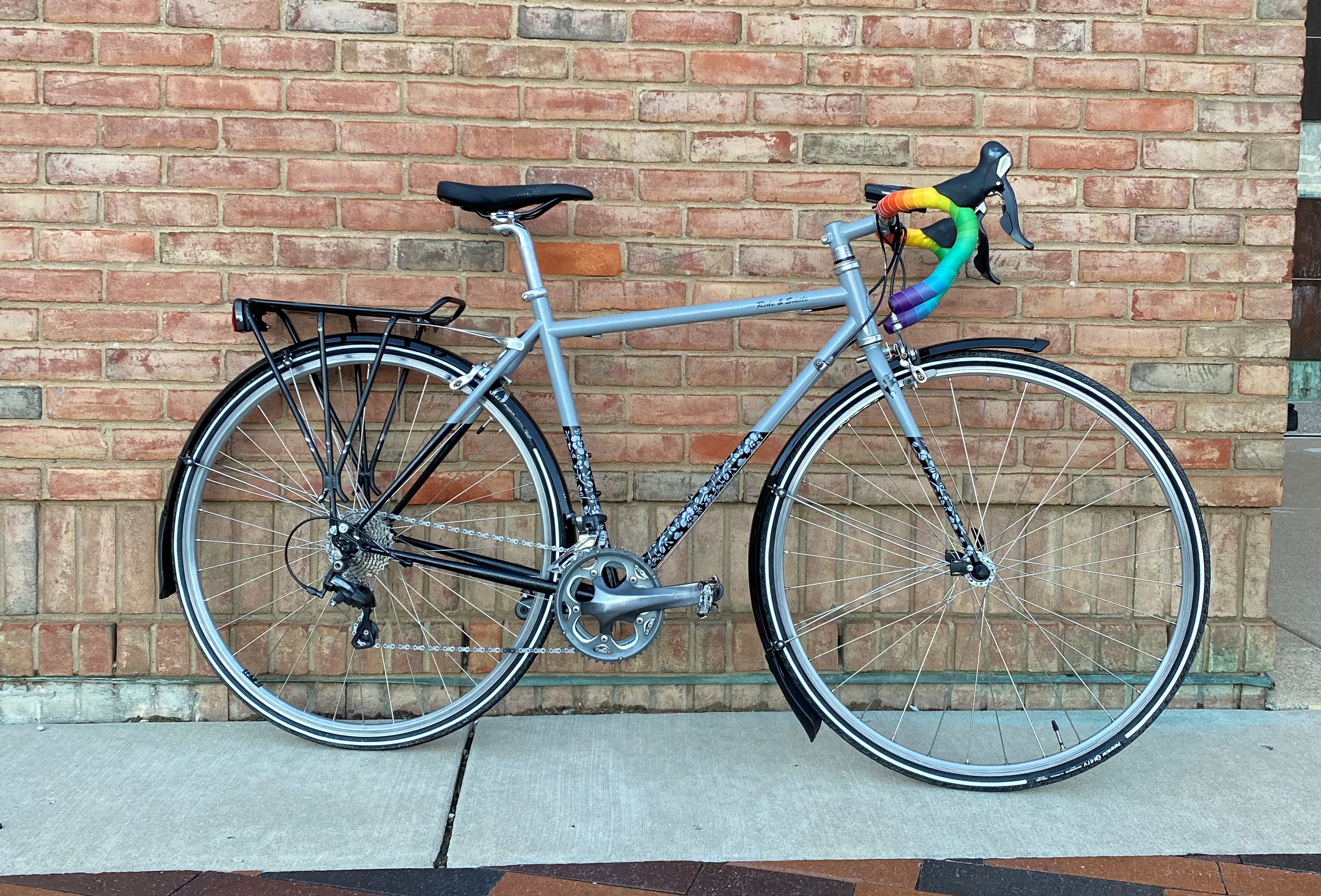 Tracy loves the Ann Arbor cycling community and it has helped her grow her knowledge and passion for bikes. In 2014, she took an intro to bike maintenance course through Common Cycles, a co-op community workspace. She learned that knowing how to maintain your own bike is as empowering as riding. Over the years, Tracy has become more involved in the organization and a couple of years ago she began leading Common Cycles' Femme/trans/women and non-binary programing which includes repair workshops, social rides and bike packing trips.
Tracy's passion for bikes has evolved to include more than her daily commutes and her involvement with Common Cycles. She loves to push her own physical limits racing cyclocross, mountain biking and most recently adventure gravel riding and racing. In 2018, she completed the 200-mile Michigan Coast-to Coast Gravel Grinder which traverses Michigan from Lake Heron to Lake Michigan. On the ride she met David Palan who would become one of her best riding friends and mentor. David has been a staple in the Ann Arbor cycling community hosting races and rides, airing a cycling podcast and helping to grow an inclusive cycling community in Michigan. As their friendship has grown, he has helped Tracy expand her riding skills and is now her tandem riding partner.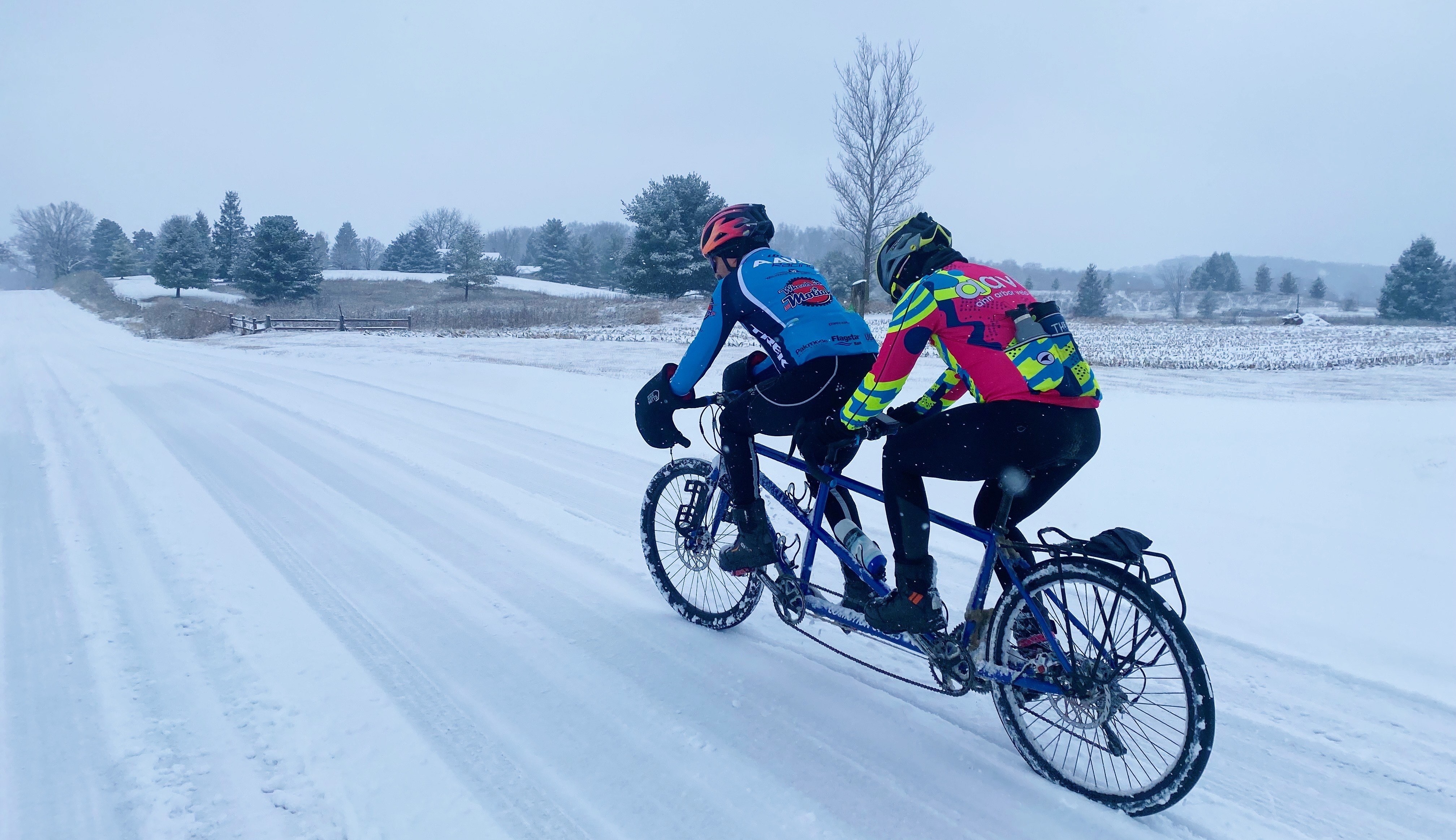 This last summer she also completed the grueling 2,600 mile Tour of the Divide which roughly parallels the Continental Divide along a rugged off-road route. It took Tracy about a month to complete and it totally changed her mind on how much ground one can truly cover on a bicycle.
Tracy's passion for cycling grew from one simple commute she shared with her dad. It has grown into a lifestyle the pushes her to expand her physical limits, provides a daily outlet for stress relief and allows her to mentor those not commonly represented in the bike community. Congratulations Tracy, you are now an official Planet Bike Super Commuter!