Posted on Aug 15th 2023 |
Our summer 2023 Super Commuter is Mayo Costanza. At 22 years of age, he's not only our youngest Super Commuter to date, but he also has a knack for transforming less than perfect situations into something remarkable. If Mayo were part of a daytime soap opera, he'd undoubtedly shine in the cast of "the Young and the Resilient" where his ability to turn challenges into triumphs takes center stage.
Mayo spent his formative years in Syracuse, NY where he developed a passion for exploring as soon as he swung his leg over his first bike. The bustling car-centric streets surrounding his neighborhood were less than ideal for learning to ride. Refusing to be discouraged, Mayo took a page from Curious George and pedaled every local street he could. At age 10, he went over the handle bars and put a pretty nasty cut on his head. The very next day he was back on his bike exploring. His childhood love for biking was unbending.
In 2019, Mayo graduated from high school and went off to college at The Ohio State University in Columbus, OH and there was no way he was leaving his bike behind. In March 2020, as a second semester freshman, Covid hit. Mayo was forced out of the dorms to live alone in an off-campus apartment. All he had was himself, his online classes and his bicycle. Feeling stranded, he turned to cycling as a source of solace and to regain a sense of freedom and adventure. Exploring new trails and routes became Mayo's daily routine. During those trying times, he averaged over 100 miles per week getting to know his new city. These pedaling explorations improved both his mental and physical health and transformed the mundane into the extraordinary.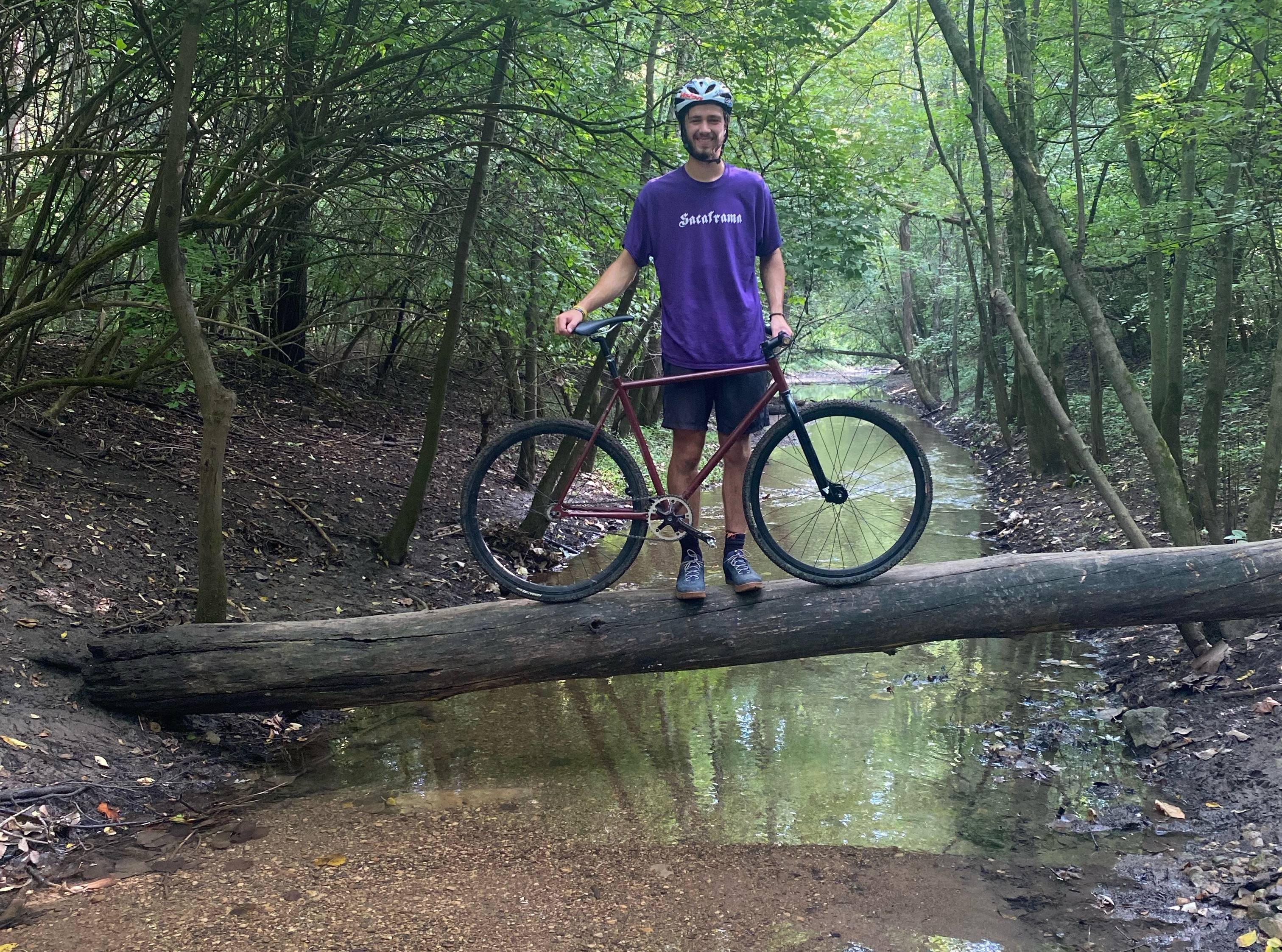 Over the past four years, Mayo's passion for biking became his vehicle of choice, not just for commuting, but for connection. He has worked for Bound614, a local bike-courier business that only employs bikers to deliver tasty cuisine from independently-owned restaurants. He's also a mechanic at one of Columbus' vibrant family-run bike shops and at Franklinton Cycle Works which is a non-profit bike coop that offers free repairs for low income cyclists and provides refurbished bikes to area youth and advocacy programs. Mayo finds it profoundly rewarding paying it forward to get more people on bikes and helping them along on their cycling journey.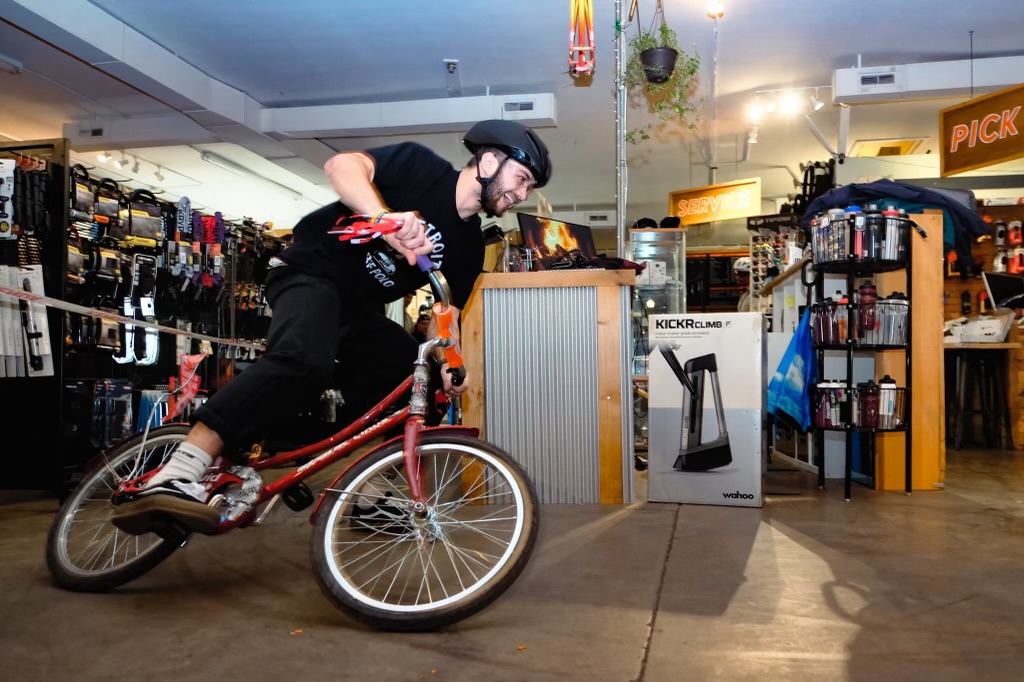 Recently, a bike shop coworker introduced Mayo to the sport of bike polo and he was immediately hooked since it combines his passions for cycling, competitive sport and community. In just a short time, he has competed in eleven tournaments in seven states and two countries. As Mayo says, bike polo "isn't a big sport but the community is better than any community I've ever been a part of." Through bike shops and biking events, Mayo has discovered a network of kindred spirits who share his enthusiasm for living a pedal-powered life.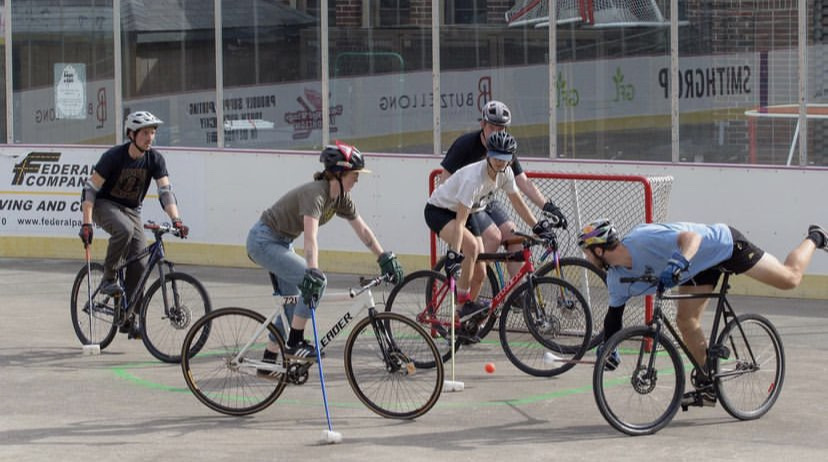 Mayo's main bike is an early 2000s era titanium Lightspeed road bike that her rebuilt into his "super commuter." It's equipped to comfortably ride through all seasons with a pair of beefy tires, Surly Sunrise bars and a front pizza style rack so he can bungee down anything he needs to take along. His second bike is a Volume Cutter fixed gear bike. Fixies hold a special place in Mayo's heart because that's what he rode most as he developed this love for cycling. Mayo hand selected each component and built it up to his dream spec. These trusty companions have carried him through the streets of Columbus, regardless of the weather or challenge.
Mayo may be young, but he is wise and has become a seasoned daily bike commuter no matter the street conditions or weather. His advice for both new and experienced riders is to always be looking for new ways to enjoy time on the bike. As he says, "Riding can take you so many more places than just physical locations. Take a new way home from work… or invite friends to ride with you." In his mind, the journey is more important than the destination!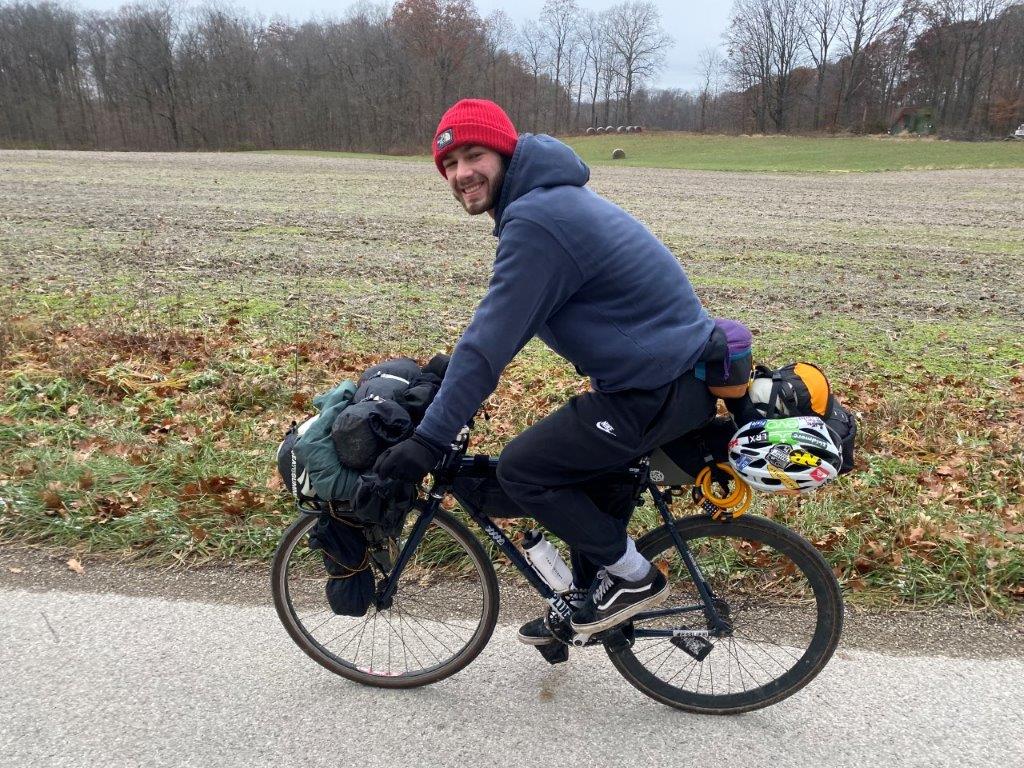 "Like sands through an hourglass," Mayo Costanza personifies the importance of making the most of the time we have. Whether Mayo is out there sharing his passion for bicycling, giving back to his local community, or feeding his competitive nature playing bike polo, he embodies the spirit of resilience that our Super Commuters are known for – making the best out of every situation and spreading positivity wherever he goes. Congratulations, Mayo! You are now a Planet Bike Super Commuter.