Pamela Murray is Planet Bike's winter Super commuter and she's living proof that it's not necessary to start cycling at an early age to develop a deep love of bicycling as an adult. A longtime resident of Charlotte, North Carolina, Murray purchased her first adult bicycle in 2006 at the age of 40. She has since become completely immersed in the Charlotte, NC cycling culture. Her motto is, "One person at a time, one bike trip at a time, one mile at a time" and this patient approach has helped her teach, guide and inspire her community to better understand how practical, social, sustainable and fun biking can be.
Pam grew up in Augusta, GA and like most kids, she had a bike, but rode it only occasionally. She never developed an attachment to her bike and as soon as she was old enough to get her driver's license, she and her bicycle parted ways.
Fast forward thirty years and Pam's two young children were clamoring to learn how the ride a bike. Coincidentally, Pam had tired of the endless car trips around Charlotte and "longed for a day without driving." The result was a trip to a local bike shop to purchase bikes for the whole family. Pam taught her kids to stay upright and soon they were off on frequent two-wheeled adventures. Pam recalls that "we started riding to the neighborhood park, then the library, then the grocery store, then to get pizza, then to get ice cream, then to school, then to work."
Those initial outings struck a cord and soon Pam traded her car seat for a bicycle seat and started to see Charlotte in a whole different way. She was drawn to bicycling because she instantly loved being so connected to her community and "seeing, feeling, hearing and smelling everything" as she rode her bike. She was determined to stick with it and her consistent short rides eventually gave her the fitness and experience to evolve into a daily rider who soon converted all her car trips to bike trips, rain or shine through every season. Now, she only drives to the farmers market once a week to keep her car's battery charged. For nearly 16 years, she has accumulated more than 69,000 cycling miles and pedals out almost 6,000 miles annually. Standing 5 feet tall, Pam is mighty and she shows no sign that she's slowing down.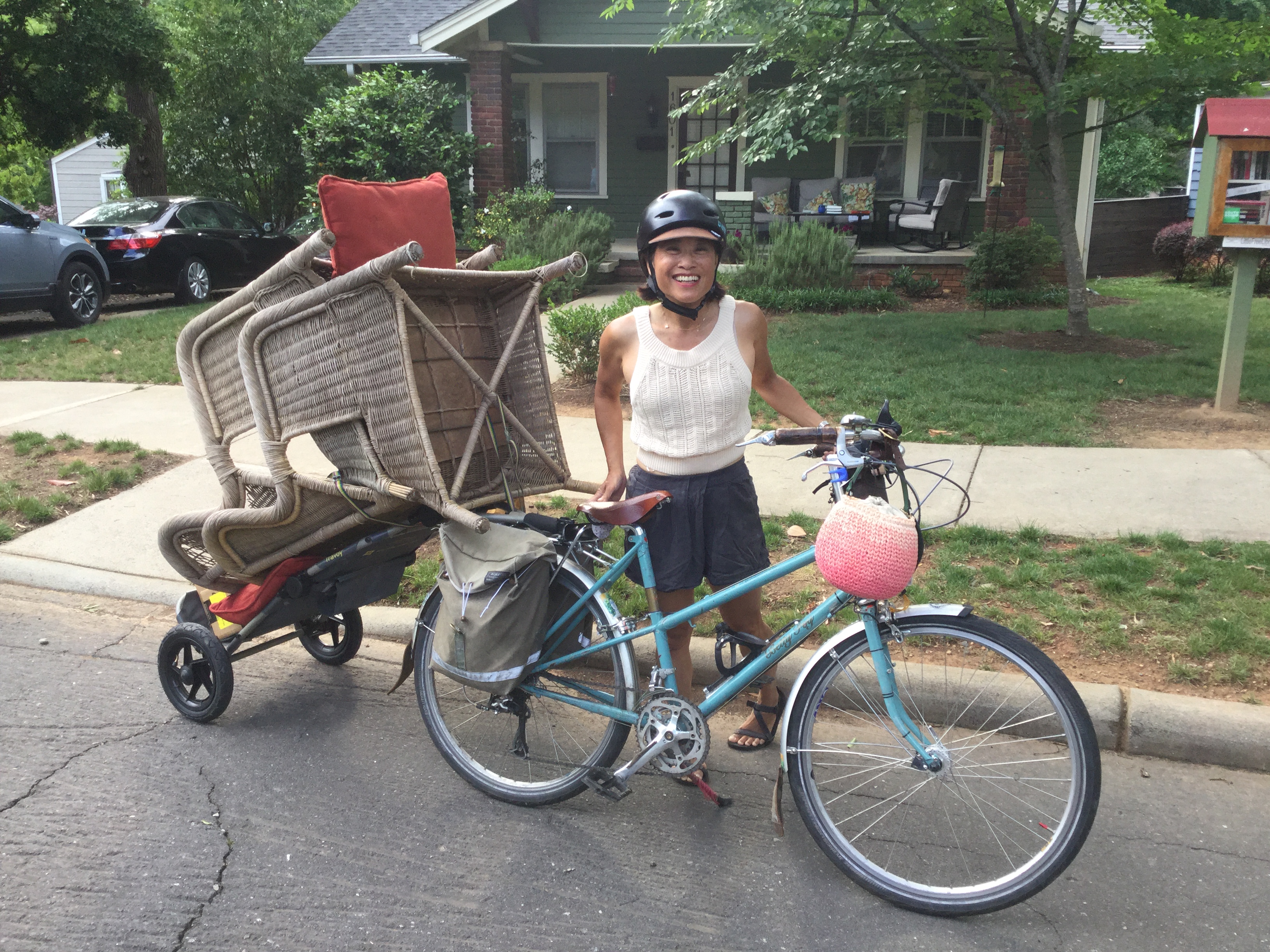 In Pam's mind, the ideal tool for living a bike-centered lifestyle is her Rivendell Betty Foy step-through light touring frame. Every day she hops on to live her life by bike. She has a variety of panniers for her rear rack so she can haul it all. On a recent day, she loaded up a 5 lbs sack of flour, 3 lbs of meat and a large library book in addition to all the stuff she usually carries in her bags. When her task is super-sized, she attaches her trailer to transport furniture, a week's worth of groceries and even a Christmas tree. She has also ridden that same bike across North Carolina three times! As Pam says, "If I can do it, so can you. I'm smaller than you!"
The now-retired financial advisor invests her boundless energy in spreading the joy of cycling through the Charlotte community. Pam cofounded the Plaza Midwood Tuesday Night Ride (PMTNR). The weekly 15-mile evening fun rides are open to riders of all ability levels. The rides are a great way to be active, make new friends and see Charlotte by night. Riding as a group helps participants feel safer as they pedal everchanging routes around the city. As one participant noted, "I've been bike riding for a lot of years and, even so, going on these rides has given me a lot more confidence biking and taught me a lot about safety."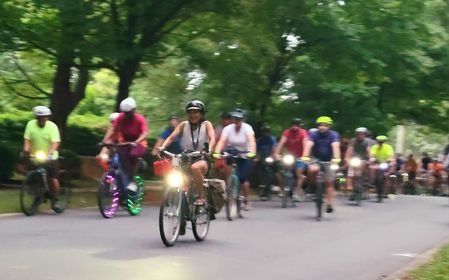 Pam is dedicated to expanding the Charlotte cycling scene, and her efforts go well beyond PMTNR outings. She has organized an impressive array of activities, including: overnight bike camping trips; a holiday food drive by bike called Cranksgiving; Bicycle Benefits Bingo; a Fancy Women's Ride to celebrate September's World Car-Free Day; a progressive dinner on bikes called Dinner Roll, and a bicycle library that allows individuals without bikes to check one out and give it a try.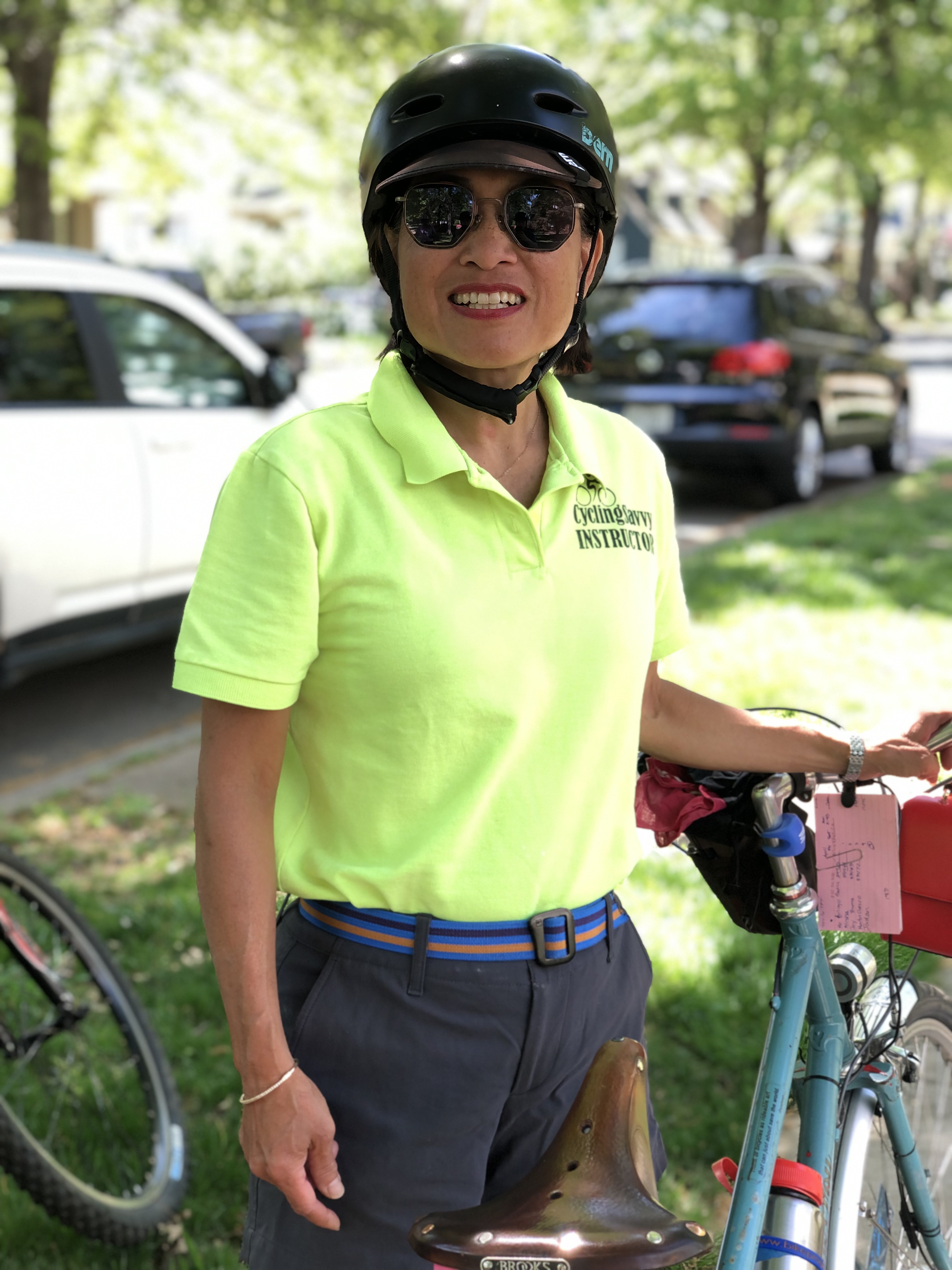 Pam not only embodies the cycling lifestyle every day in all types of weather, but she also acts as a catalyst in the Charlotte community to expand cycling networks and foster an inclusive culture that introduces Charlotteans to the pleasures of regular bike riding. Congratulations, Pam! You have earned the title of Planet Bike Super Commuter.