We have updated our easy-to-access Lunch Box top tube bike bag and Smart phone holder. This bag sits on top of your bike's top tube and installs quickly with burly hook and loop lower strap that secures the bottom of the bag to the top tube and a second strap that cinches around the head tube. With an internal volume of 74 cubic in, it's ideal for storing ride snacks, a phone, keys, a Planet Bike Red Zeppelin CO2 inflator, your wallet, a first aid kit and more.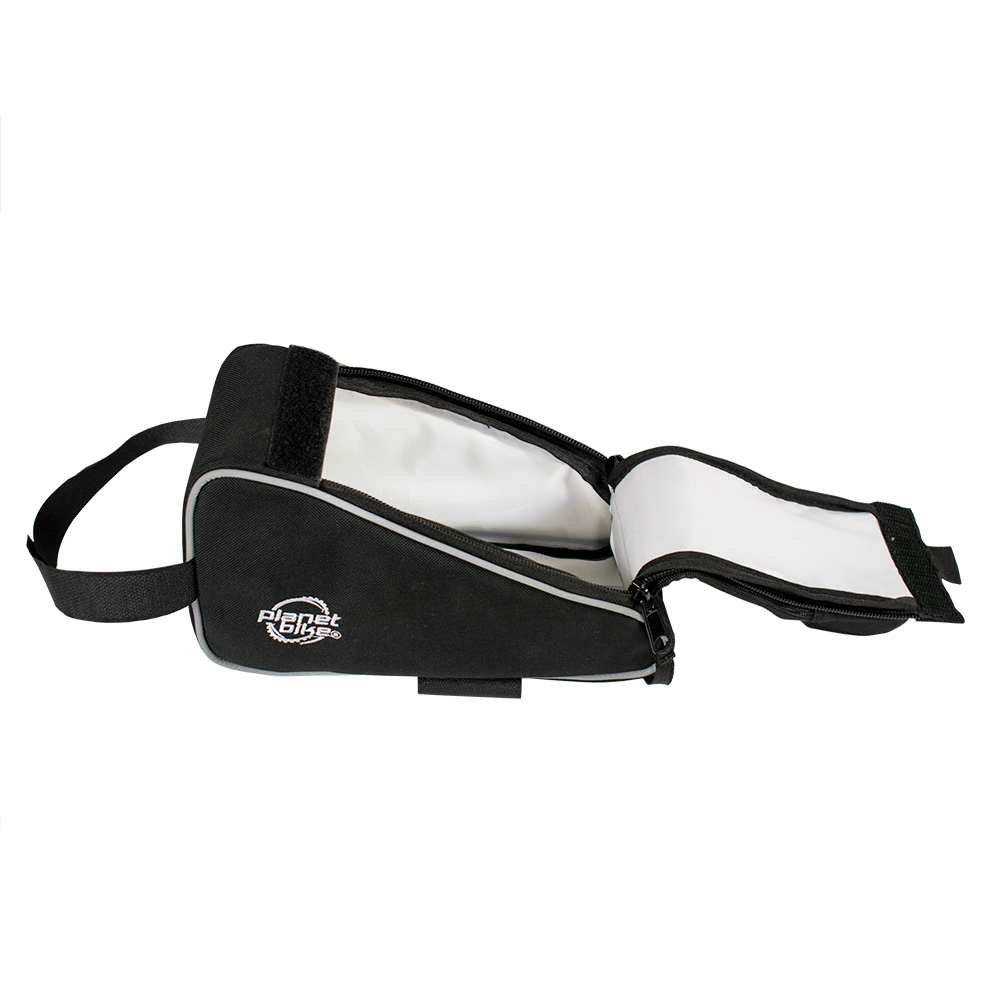 The Lunch Box now features a clear protective cell phone pouch with a zipper closure for secure storage and easy access to your phone. The sun visor on top of the bag improves visibility during your ride so you can easily navigate your route The pouch safely holds top selling phones from Apple and Samsung including the new Iphone 12, Iphone 12 mini, Iphone 11, Iphone SE, Galaxy A51, S10 and any phone sized 6.5" L x 3" W or smaller.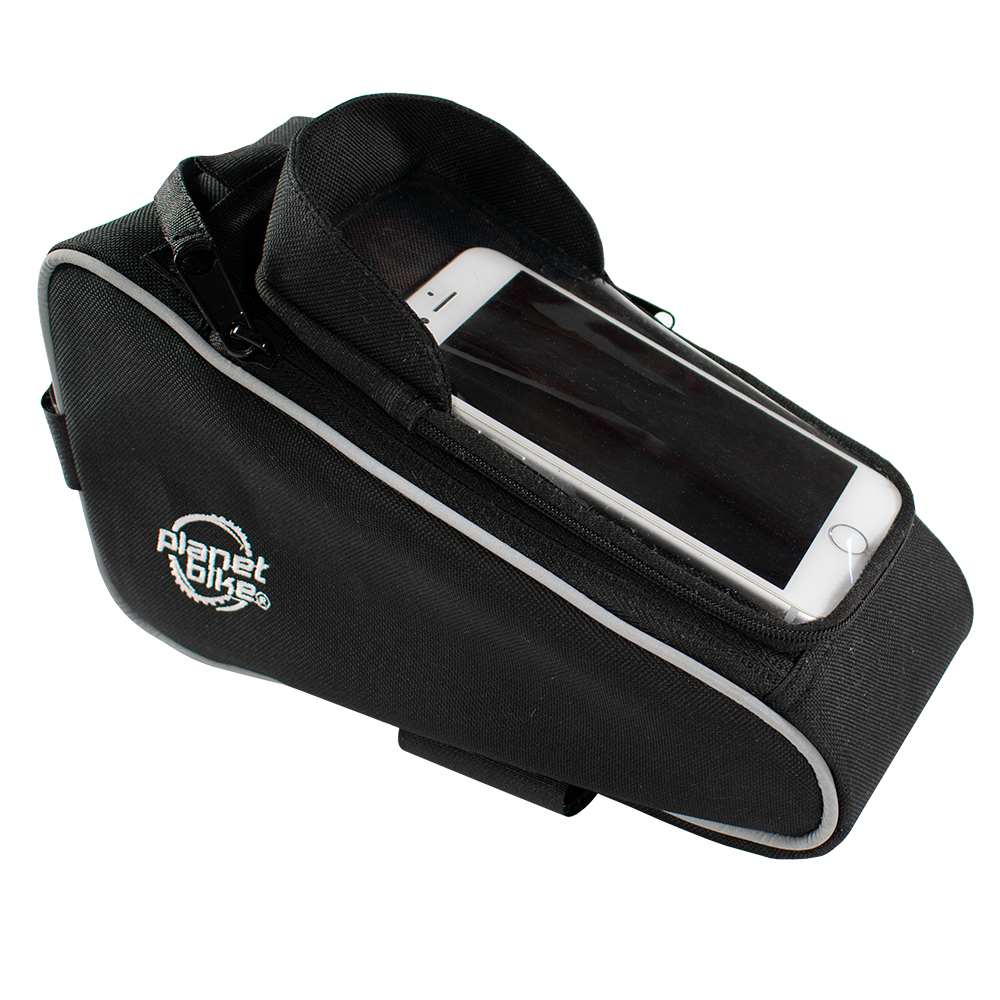 A hassle-free dual zipper leash and hook and loop pull tabs provide easy access to all of your cargo. Once the bag is open, you will find that it's lined with internal padding to keep any precious cargo safe. The clean white liner makes fining items easy. The outside of the bag is lined with reflective piping to add additional safety. Weighing in at 115 grams dimensions of 9" long x 4.5" high at the stem and 2.5 in wide.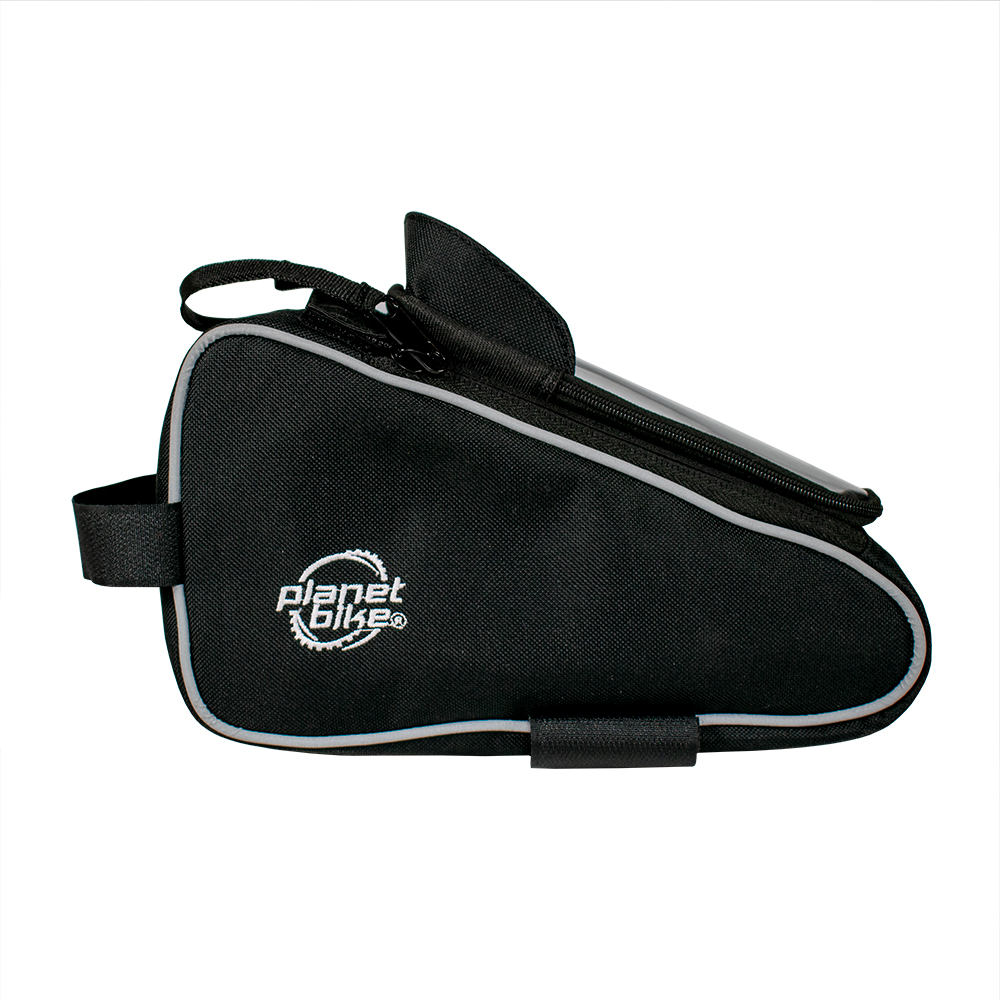 Our redesigned Lunch Box bike bag will help you expand your horizons by allowing you to carry more and going farther. Thanks for tuning in and we hope you come ride with us.