Do you ever feel like your bike accessories are fighting for the valuable real estate on your handlebars? Our new Fork Mount headlight bracket provides a solution for mounting your bike headlight without taking up any space on your bars. The bracket mounts above the front wheel through the fork crown and centers your headlight just above your front wheel.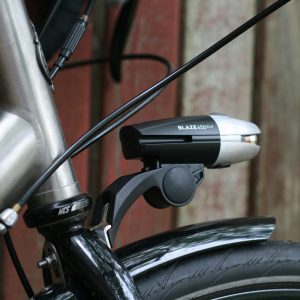 The Fork Mount headlight bracket comes with a platform that is specifically designed to work with most Planet Bike lights. This platform can be removed quickly to create a 26.2 diameter universal mount that accommodates most clamp and stretch strap mounting systems.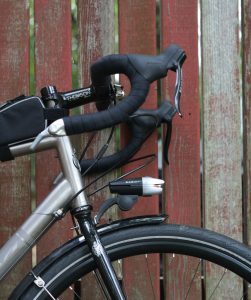 Check out the new Fork Mount bracket at your local retailer or on our website here.