As Spring comes to an end, the days get longer, and we move into the heat of Summer. This is the time of year we move to more "pocket" friendly lights that we can carry with us as we take advantage of the longer daylight. We have great news! We are excited to launch two new light sets that are perfect companions for this time of year!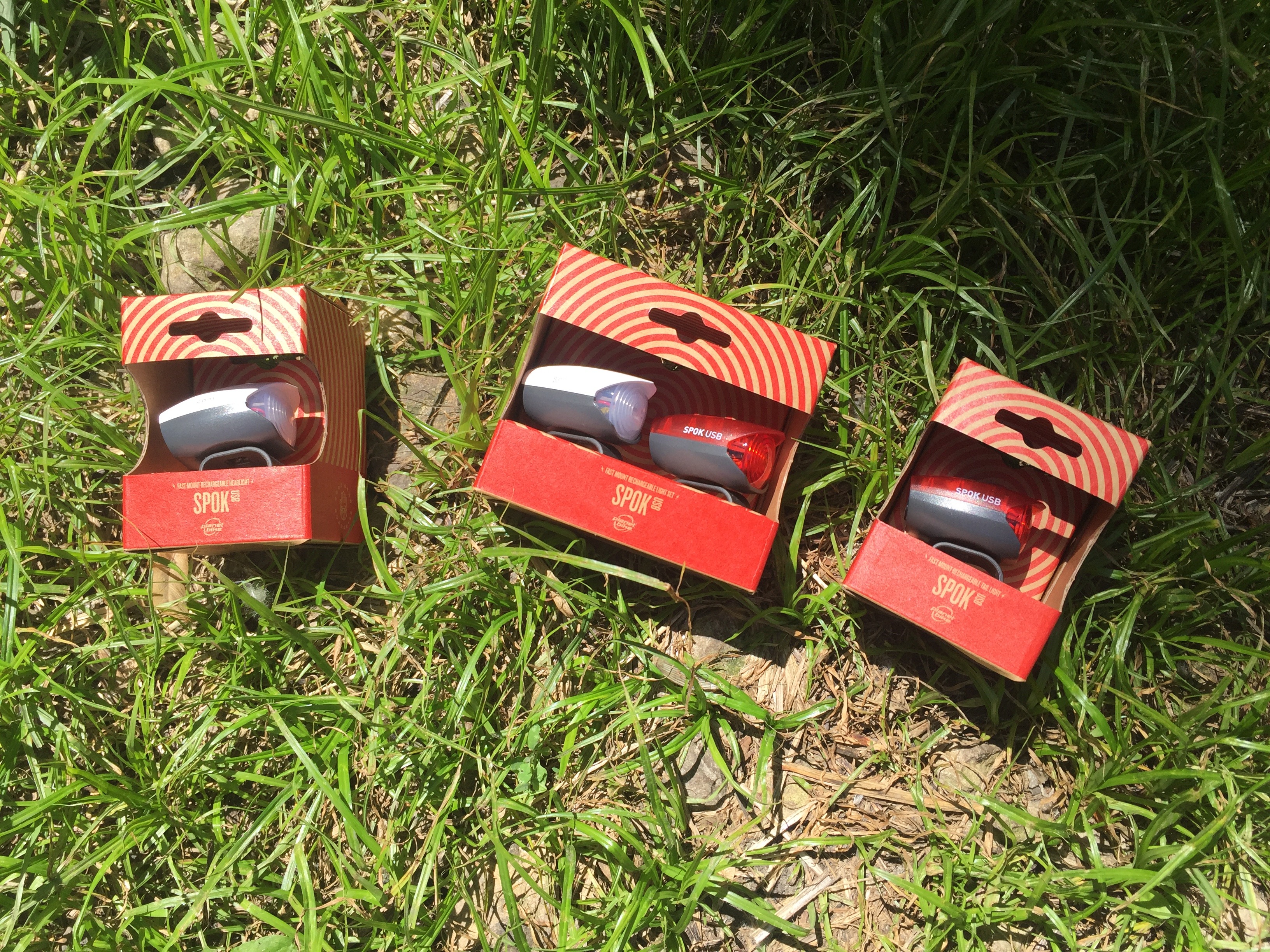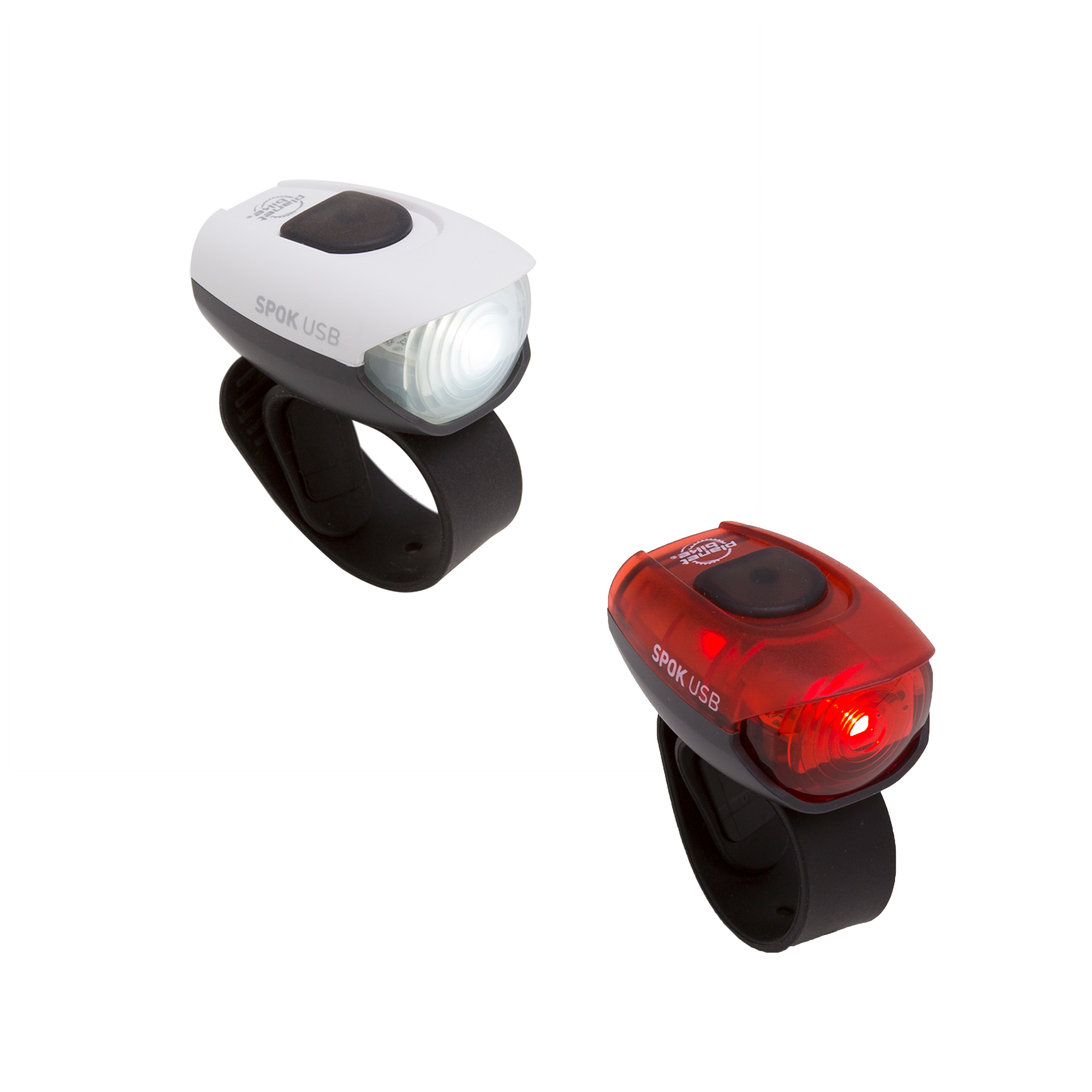 Spok USB Lights
The Spok USB bicycle lights are the "Next Generation" of our compact and versatile Spok light. With the flexible fast mounting rubber strap system, this light securely mounts to the handlebar, seat post, helmet and a ton of other places to help keep you illuminated.
The Spok USB lights are powered by a 270 mAh lithium polymer rechargeable battery and deliver run times of up to 26 hours on the headlight and 22 hours on the tail light. The new USB versions offer steady, Courtesy™ and Superflash™ modes so cyclists can boldly go where no cyclist has gone before.
Runtimes are tested to FL1 standards and rated for dust and water resistance to IP54 standards. The lights are available as individual headlight or tail light and as a full set.
The Spok USB lights retail for:
Spok USB headlight: $22.00 USD
Spok USB tail light: $22.00 USD
Spok USB light set: $40.00 USD
Beamer 80 + Grateful Red Light Set
Looking for a bright and reliable urban bike light combo set? Check out this latest pairing! The Beamer 80 headlight and Grateful Red tail light together will provide all the dazzling light needed to stay bright while pedaling around town day or night.
The Beamer 80 features a single surface mounted LED that provides a brilliant 80 lumens of brightness. Choose from three beam patterns high beam, Courtesy™ and Superflash™ depending on when and where you are riding. Run-times are FL1 tested and feature 6.5 hrs (80 lm), 24 hrs (Courtesy™) and 70 hrs (Superflash™). It's powered by two AAA batteries and features an easy to use mounting system that fits handlebar dimensions between 25.4 and 31.8 mm.
The Grateful Red has been a customer favorite since 2015, which makes this tail light a perfect pairing with the Beamer 80. This light features the brilliant PB 28 LED Power Array™ with long run-times and three modes steady (26 hrs), Courtesy™ (45 hrs) and Superflash™ (150 hrs).
This light set also includes our popular rack and seat post mount for multiple mounting options. For added safety the Grateful Red has an integrated CPSC certified reflector lens (16 CFR 1512.16) so cyclist can stay visible even when the light isn't powered on and is powered by 2 AAA batteries.
The Beamer 80 + Grateful Red light set retails for $35.00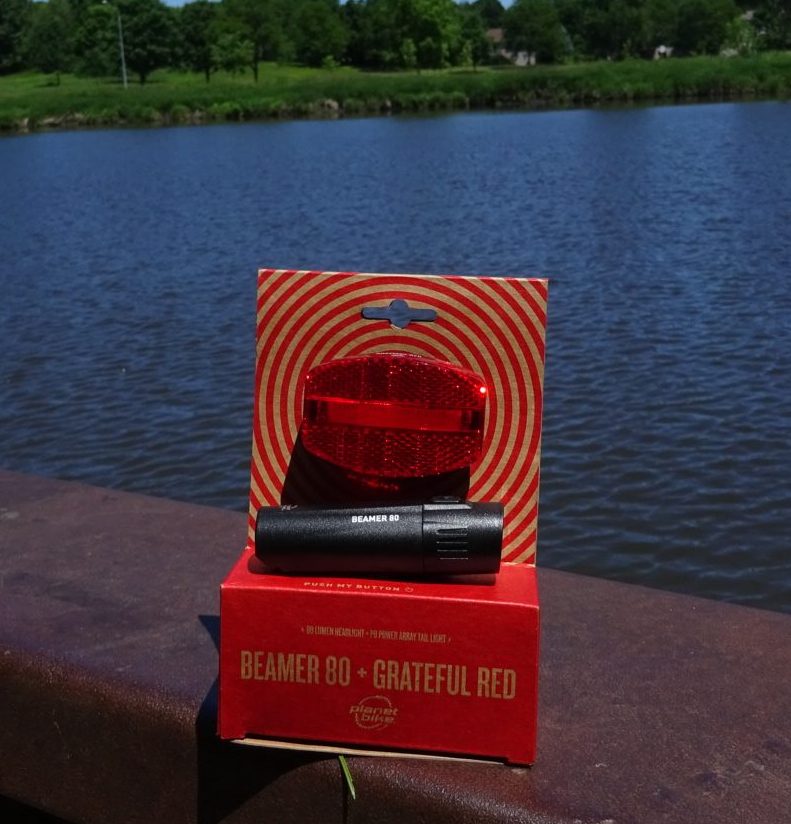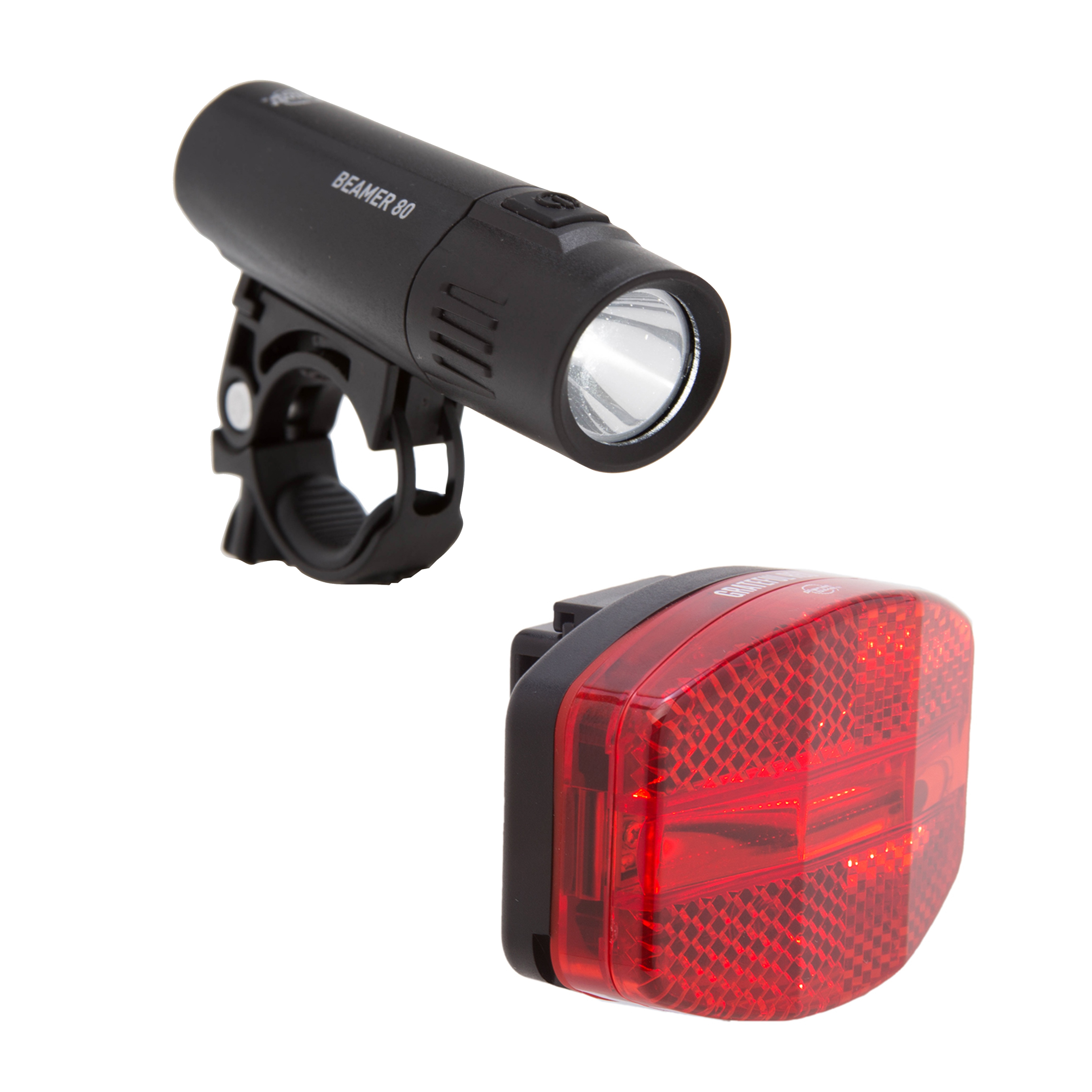 Check in with your favorite bike shop and add these new products to your bicycle accessories collection. Ride on!