The National Bike Summit brings many people together who share a love of bikes and how they help make our cities great places to live. I was pleased to see that Madison Mayor Paul Soglin was on the Summit agenda. Again.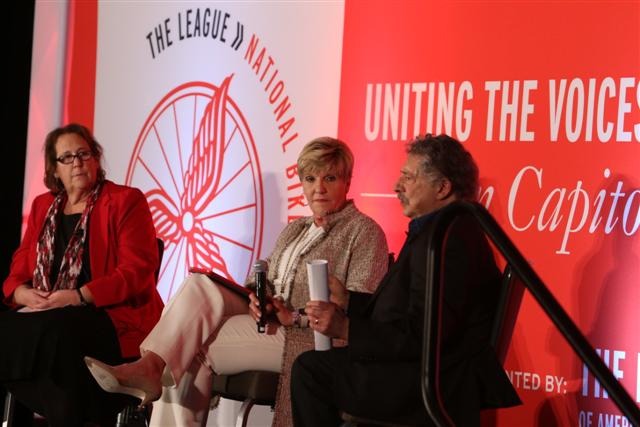 Madison, WI is built on an isthmus between two lakes. Planet Bike is headquartered in Madison and benefits from and contributes to Madison's incredible bike friendliness. Madison is a great place to bicycle because the people of Madison and our politicians believe that bicycling helps make a great city.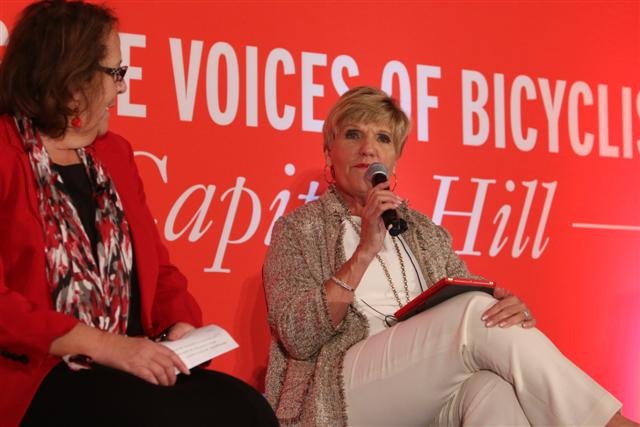 Madison got its start toward bicycle friendliness back in the 1970s under then mayor Paul Soglin. Soglin created some of Madison's most iconic bike paths, including the nucleus of the Capitol City Trail and the Lake Loop. Soglin was elected again in 2011 and continues to support biking. As Vice Chair for City Livability & Bicycling of the US Conference of Mayors, Mayor Soglin is a regular at the National Bike Summit. Here he is talking about bikes, equity, economic development, health and bi-partisanship with the Republican Mayor of Fort Worth, TX Betsy Price.
Photos courtesy of the League of American Bicyclists.