Bicycles can bring joy to our lives in so many ways. From daily work commutes through nature preserves, bikepacking tours, bike polo competitions, and helping kids safely bike to school, our spring 2021 Super Commuter Colleen Synk from Lansing, Michigan has embraced cycling countless ways throughout her life.
Born and raised in Michigan, Colleen became more involved in cycling as a child as a result of her father's participation in Ironman competitions. She dabbled in triathlons herself but found that she and her dad grew to love their bike rides together the most. It was not until attending Michigan State University as a freshman that cycling as transportation became a reality for Colleen. As one of the most expansive college campuses in the country, she found that her bike gave her a sense of autonomy and freed her from needing to rely on public transportation. She grew to love hopping on her bike to easily get places.
In 2012, Colleen recognized what being a cyclist and commuter meant to her and the greater community. Near the end of her AmeriCorps service term, she got deeply involved in a Lansing, MI non-profit called Kids Repair Program. As the only female volunteer at the time, it was enlightening for Colleen to see how young girls responded to hearing directly from a woman about all the ways women participate in and positively impact the world of cycling. She fondly reflects that, "The conversations with those girls made me identify myself more as a bike commuter than I had before and think more deeply about my relationship to cycling as transportation."
Since 2015, Colleen has embraced a car-free life. While on a week-long bike tour raising money for melanoma, she lent her car to a friend who ended up totaling it. Luckily, her friend was fine; but, that was the final straw in deciding to go car free. Now, her commute is a quick 2.6 miles and includes a section of the Lansing River Trail and the ever-changing wildlife that inhabit the corridor. As you might imagine, winter biking in Lansing can present some challenges. Nevertheless, Colleen's mantra of "There is no such thing as bad weather, only bad clothing choices" has set her up for commuting success throughout the year.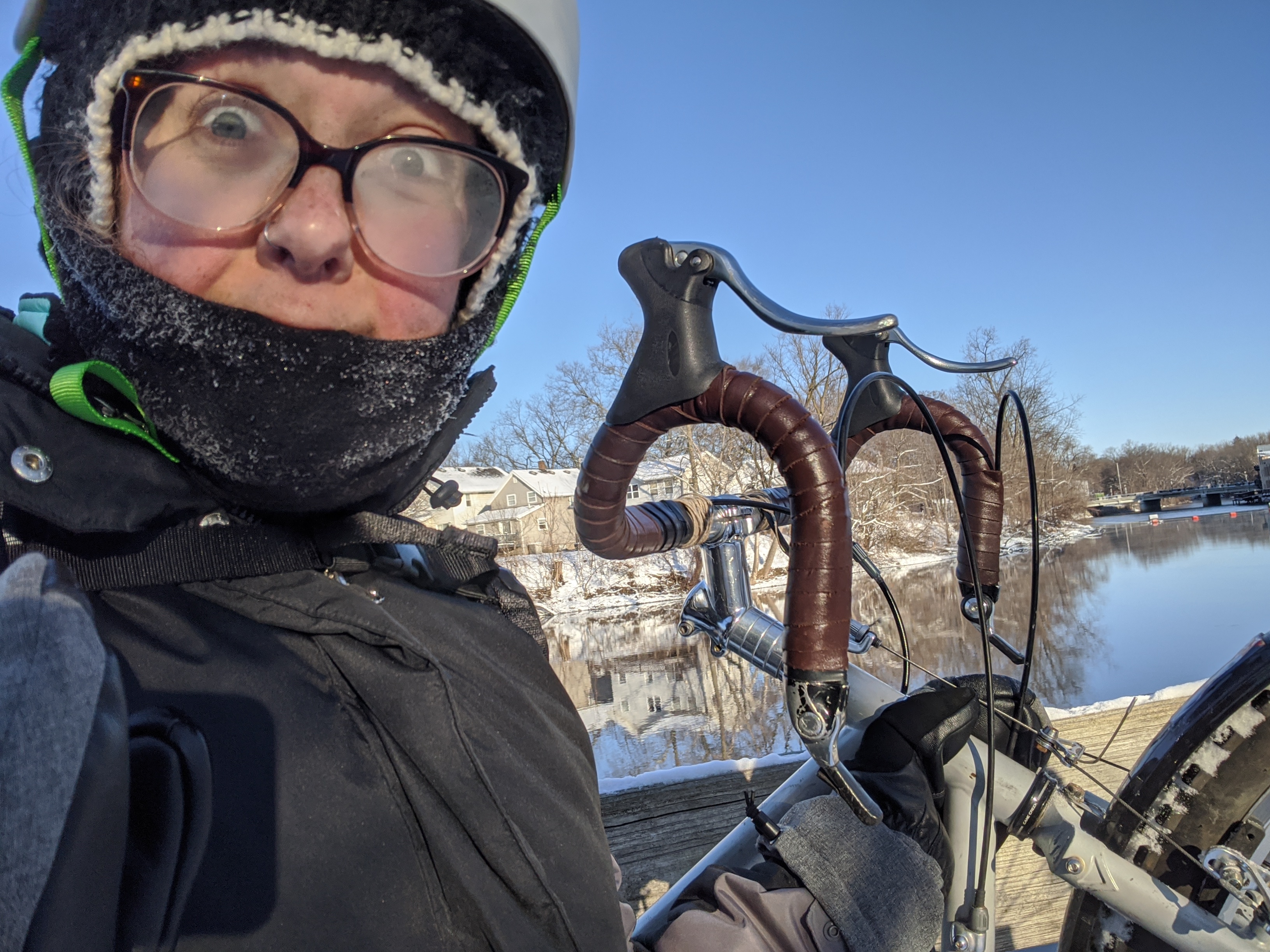 For many people, becoming a full-time bike commuter can present challenges such as carving out extra time for the journey or preplanning for weather or mechanical surprises. With cycling already a prominent part of Colleen's life, she has had a slightly different experience and a unique set of challenges to overcome. As she puts it, "There is this prevailing view in our culture that biking is for kids or an adult would do it only because they don't have the means, had their license removed, etc." As a result, Colleen sometimes feels that others have misjudged her and her commuting. Through persistence, Colleen continues to work to shatter those stereotypes and has become an example to others of what sustainable transportation and community engagement look like.
Colleen's lifelong involvement and passion for cycling has carried into her professional life. She is a grant coordinator for the national K-8 school program called Safe Routes to Schools (SRTS) that works to create safe conditions to encourage kids to walk and bike to school. Colleen taps into her personal and professional experiences to provide young Michiganders with a "foundation with biking that may impact their thoughts on bike commuting later in life." Additionally, SRTS provides educational programming to give students the skills and confidence to use their bicycles as transportation which hopefully extends beyond their school years.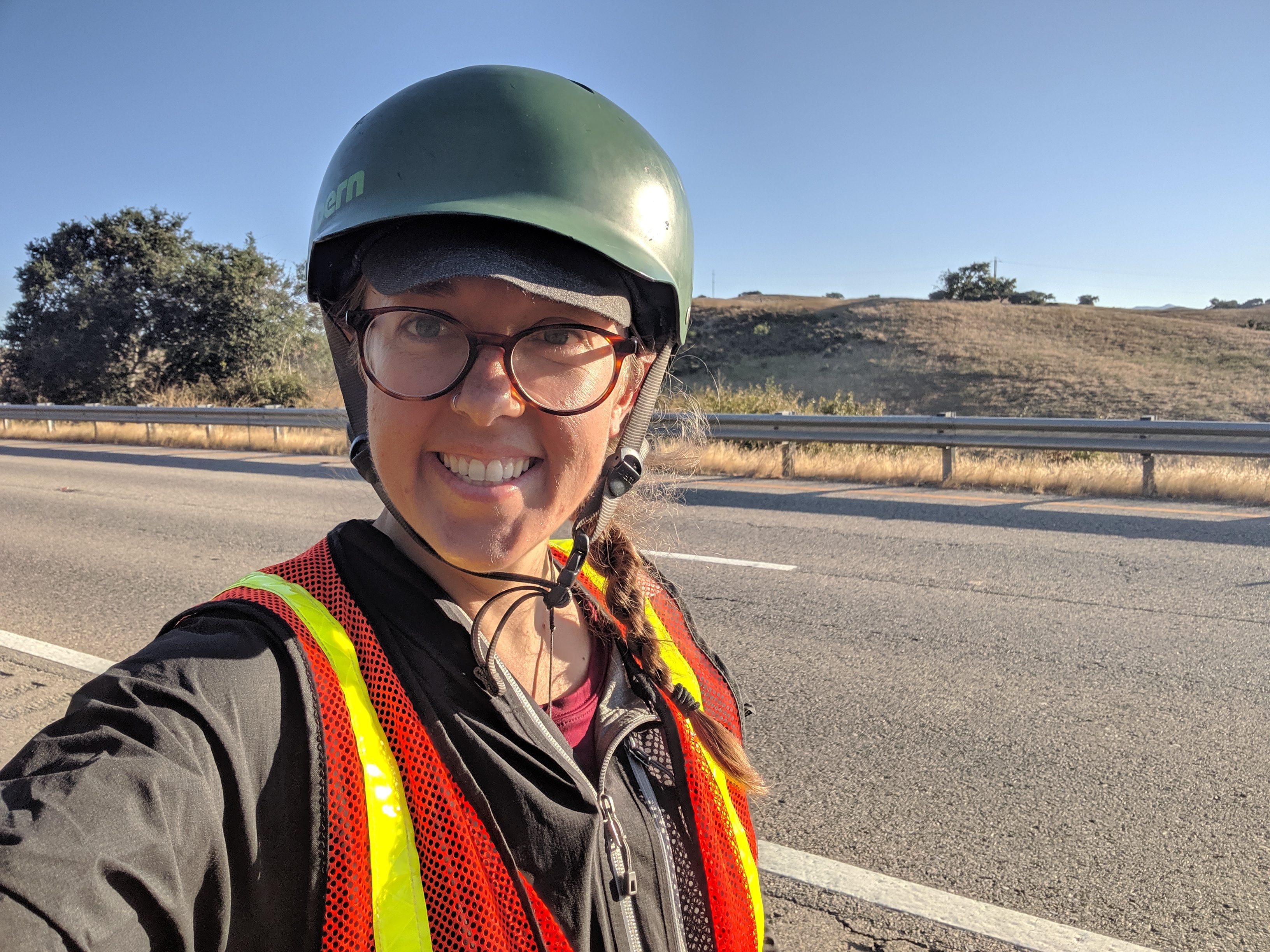 In addition to her day job, Colleen volunteers with the Lansing Bike Co-op where she helps to create a welcoming space for people to take transportation into their own hands. Their mission is to empower the Lansing community through bicycle education and access. One of her favorite parts of volunteering is the annual kids bike drive where the Co-op fixes up and gives away bikes, helmets and locks to children around the holidays.
Colleen also embraces cycling for recreation. She has taken numerous bicycle tours including a particularly formative solo trip from San Francisco to Seattle. More recently, Colleen built a pack raft to add extra adventure to her bike packing trips. She's beginning to spend more time on local mountain biking trails and she has a soft spot in her heart for all the eclectic and supportive souls she meets on the hardcourt bike polo field of play.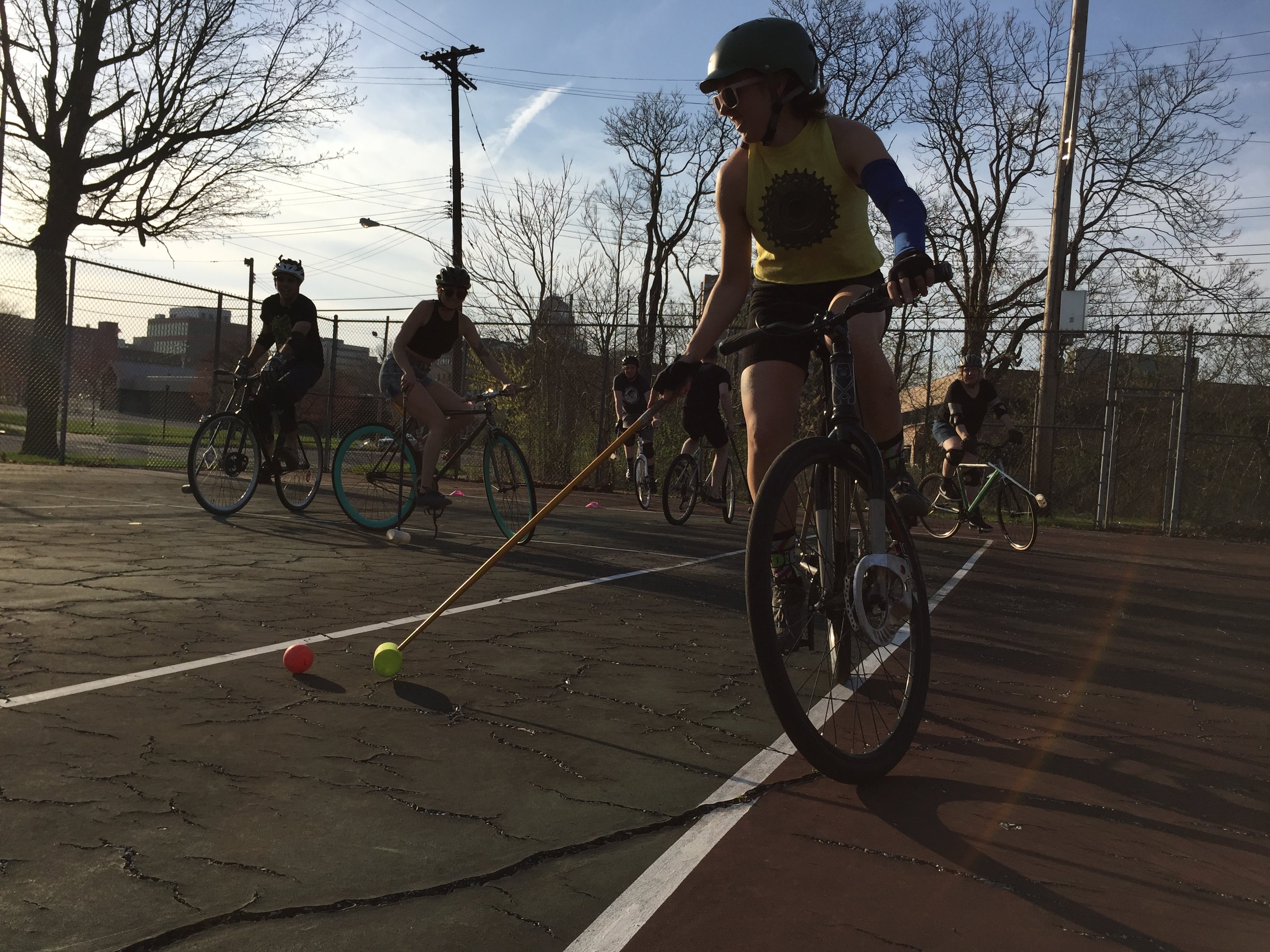 Colleen's lifelong bicycling journey got its start a long time ago with her dad and now she has emerged as an inspiration for young women and youth as she helps them see the lifelong benefits that cycling can offer. We're excited to see where her journey leads next. Congratulations Colleen! You are now an official Planet Bike Super Commuter!