The Crown Heights neighborhood is centrally located in the bustling New York borough of Brooklyn and is home to our summer Super Commuter Shmuli Evers. Hailing from Amersfoort, a small city in the Netherlands, using his bike for transportation was second nature since bicycle infrastructure was fully woven into the life of the town. Fifteen years ago, Shmuli landed in the Big Apple and quickly discovered that navigating the streets of NYC would bring on a whole new set of challenges.
At first, using public transportation to move around the city seemed to be Shmuli's only choice. He soon got tired of the hour-long commute by bus that involved long waits at each transfer point. He thought there had to be a better way so he turned once again to his old friend the bicycle! At the time, the New York City cycling infrastructure, or the lack thereof, was daunting. Shmuli had to convince himself that, as a cyclist, he belonged on the roads just as much as all other users even though drivers in the US aren't always on the lookout for cyclists.
After braving this new environment, Shmuli discovered that in the saddle of his trusty black Jamis Beatnik fixed gear bicycle he was able to successfully trim the time of his commute down to twenty minutes. Going back to public transportation was no longer an option. Through the scorching summer heat to winter's single digit temperatures, Shmuli racks up around 3,500 miles a year on his daily commute.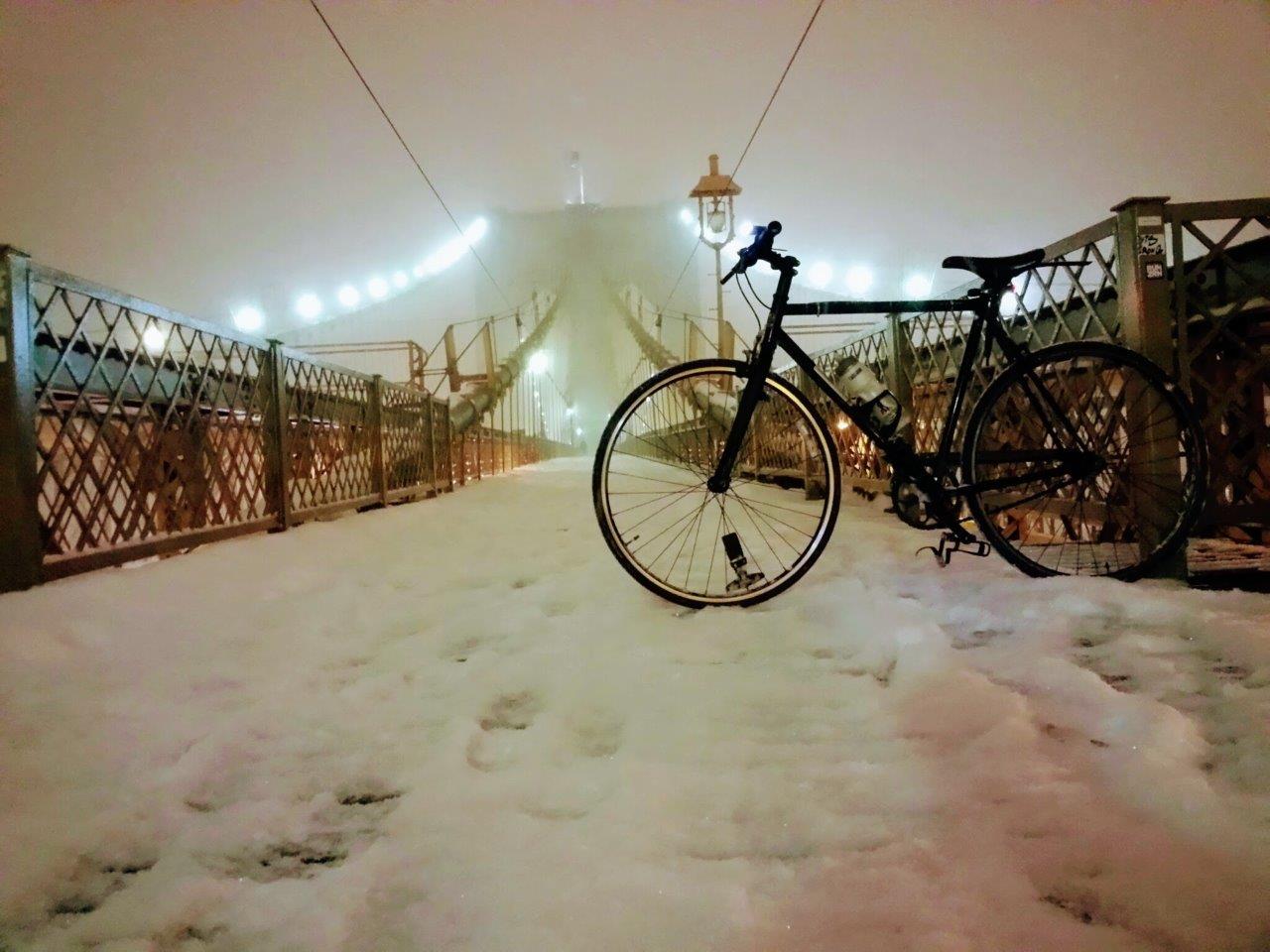 Grinding out the daily commute on the New York City streets has inspired Shmuli be an active participant in the work being done by Transportation Alternatives, an organization that has for nearly five decades been working to make the streets of New York City safer and more equitable. In an effort to create safer places to ride, Shmuli has involved himself in relaying safety and infrastructure improvements to city officials, joining community board meetings, promoting ride to work events, advocating for bicycle policy and being an active participant in the #bikenyc activities around the city
Shmuli also helped to found Team Alef which is a group of like-minded cycling enthusiast within the Jewish community. The group includes a wide range of cycling enthusiast from park aficionados, century riders, weekend enthusiast and categorized racers. Together, they help to lower the barrier of entry to novice riders by organizing group rides and events through the year.
Shmuli's determination to embrace a new commuting environment and his dedication to being involved in his local cycling community to improve safety, infrastructure and inclusivity is an inspiration for all of us.
Congratulations Shmuli! You are now an official Planet Bike Super Commuter!