The legendary Pow! Blink, blink, blink of Planet Bike's Superflash tail light has been keeping cyclists safer and more visible for over a decade.
Since its inception, we have worked to continually improve the tail light's function and durability and a couple of years back we introduced a rechargeable version. Now, the Superflash USB comes with two new updates including the USB charging port to a Micro USB connection and adding a third light pattern called the Courtesy™ pulse.
The Courtesy ™ pulse reflects our goal to create cycling products that make cycling safer and more enjoyable. This new mode is designed for use on group rides, bike paths and quiet neighborhood streets. The slow pulse is more considerate to other path users while still attracting the attention of motorists, pedestrians and other cyclists.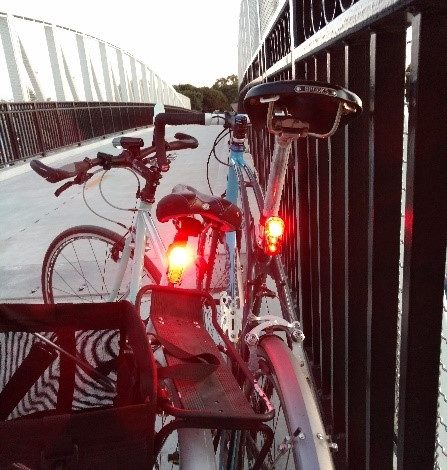 Head over to your local Planet Bike retailer and check out the latest evolution of our iconic tail light. We think you and your pathway neighbors will like what you see.