My family recently took a trip up to Marquette, Michigan with some other biking families to explore and ride some of the amazing mountain bike trails the area is well known for. We brought the kids to the trail head one day to rip around on the pump track and ride some of the shorter loops through the woods.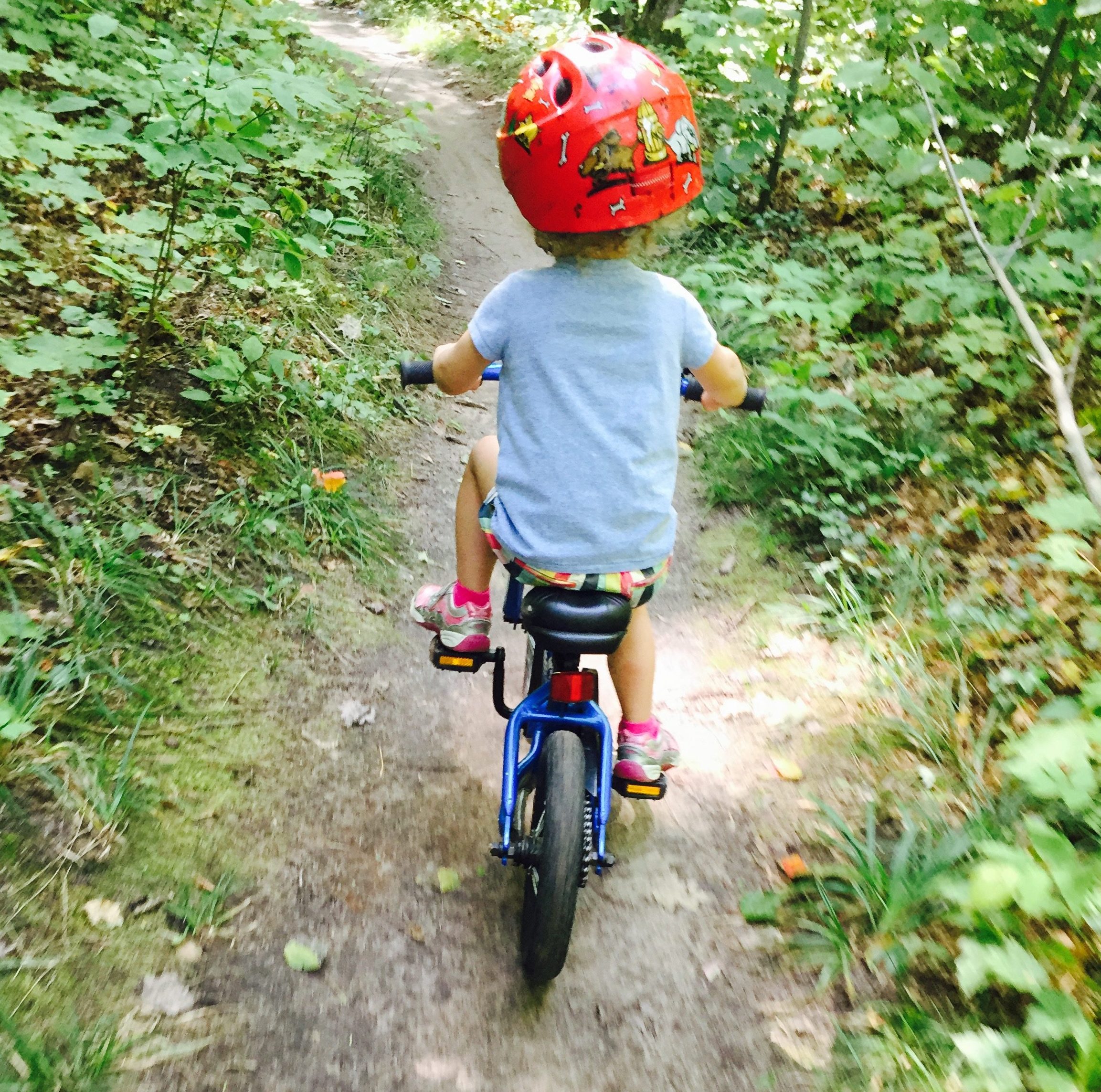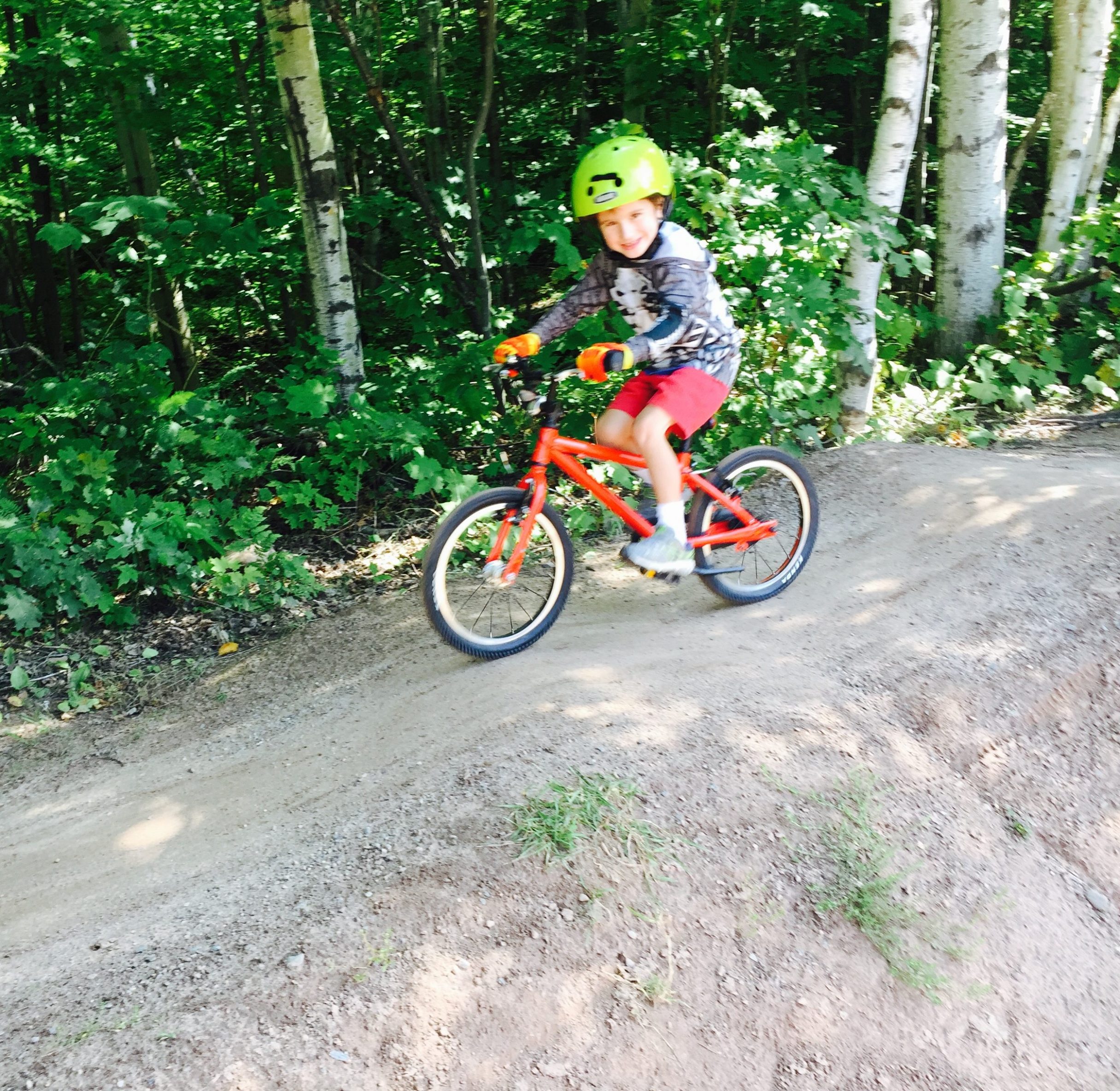 Both my 3 year old and 6 year old were hooked. I was impressed at their determination to master the pump track and their skills visibly improved as the laps ticked by. Riding swoopy dirt trails and berms is just plain fun and the joy on the kids faces as they zipped around the track brought big smiles to their bike obsessed parents as well.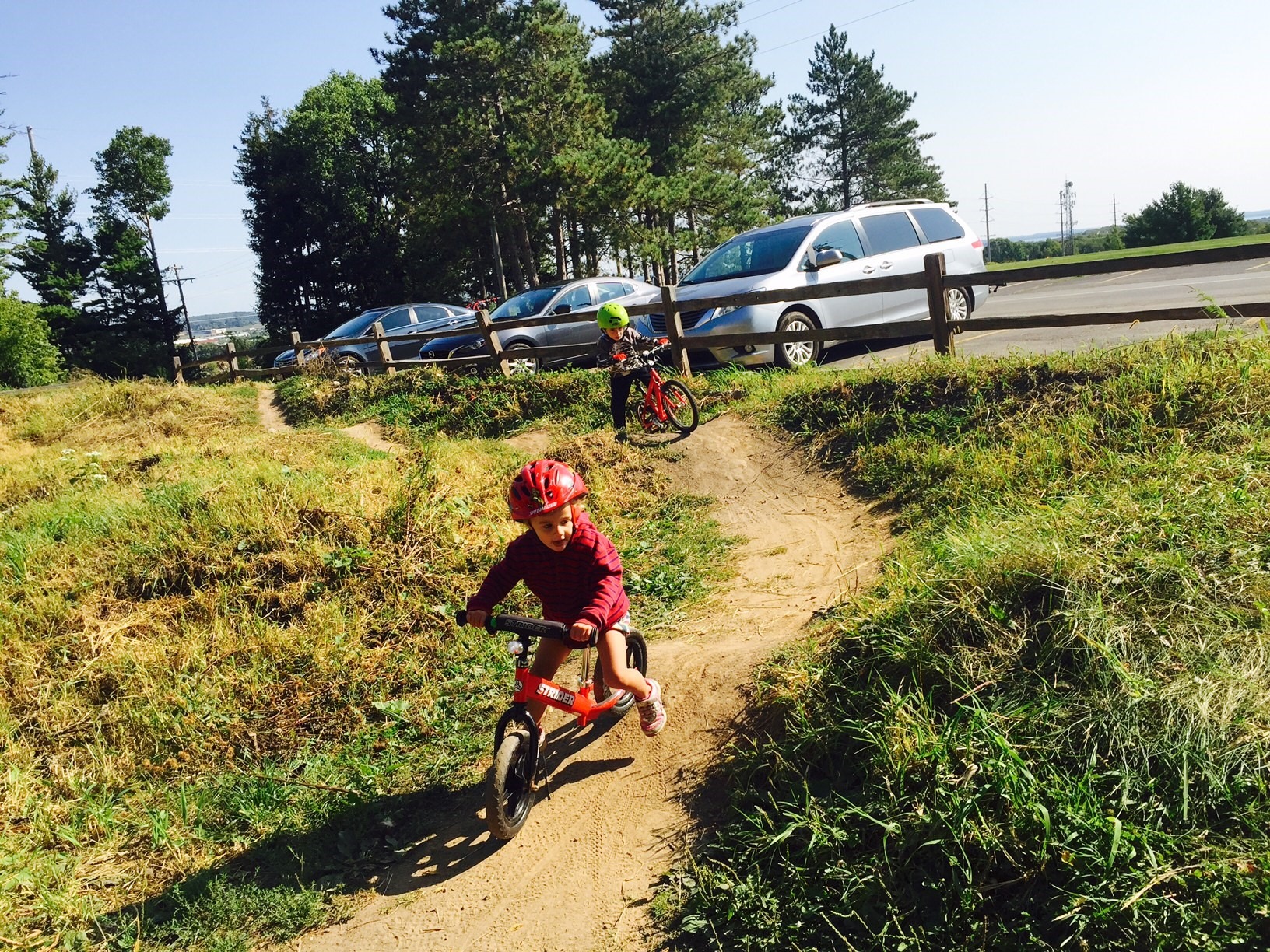 Perhaps I'm just more in tune to kids and mountain biking these days since I'm a parent, but it sure seems to me that there is a groundswell of interest in mountain biking and getting kids riding on off road trails. NICA (National Interscholastic Cycling Association) has seen more than 40% growth in participation each of the last two years in their high school mountain biking league. There are now programs in 18 states with over 8,500 students competing in mountain bike events this season. IMBA (International Mountain Bike Association) is doing their part as well and this Saturday (October 7) is Take a Kid Mountain Biking Day. With over 50 events already planned, you can check out IMBA's site to see if there's something going on in your area. Planet Bike is proud to support TMBR's event in Dubuque, IA and have donated Blinky Safety Set lights to be given to the first 40 kids that sign up for the event.
I hope to take my little shredders out to some local trails and maybe get a few neighbors to join us. If you've got some biking kiddos in your life we encourage you to get out and ride with them and help develop the next generation of cyclists!