Like many of us, we learned to ride a bike at a young age and soon it became our first true vehicle for exploring the world. As time passes, some of us take a step back from our bicycles for a little while. Then one day our trusty two wheeled friend comes roaring back into our life as our favorite form of transportation and a way to explore the outdoors. Our Winter Super Commuter, Daniel Iroh, has ridden down this very same path.
Daniel grew up in Lagos, Nigeria and learned to ride a bike as a kid; but it wasn't until after college when the urge to get back into an active lifestyle really started to take hold. After trying and failing to become a runner, Daniel decided to try his hand at cycling. He said, "I started riding everywhere I could and soon realized that it could be a transportation option if I did some planning." His planning sure paid off because now as a resident of Cincinnati, OH, he is engulfed in the cycling lifestyle.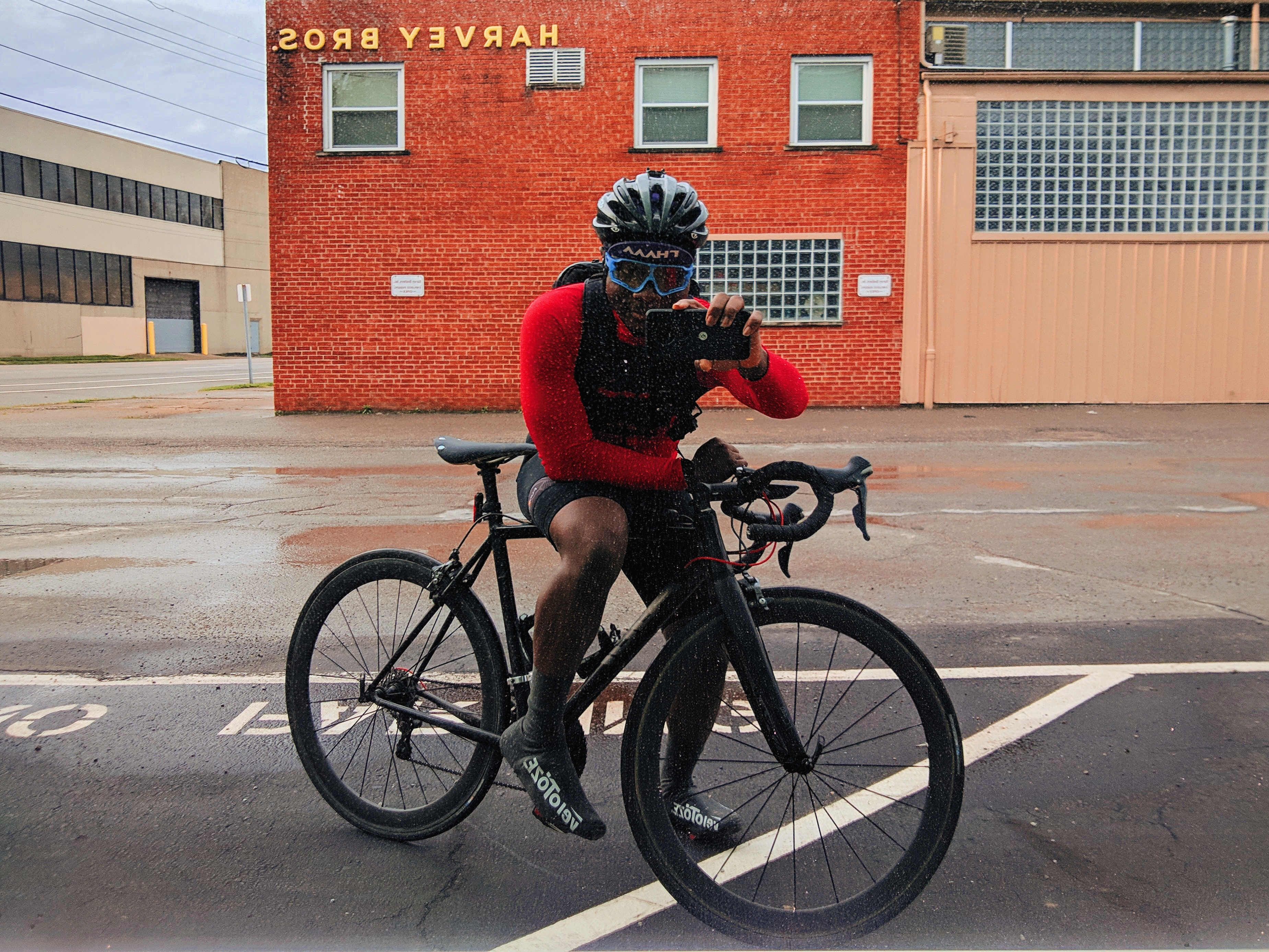 The Midwest has a reputation for being flat; but Daniel's 40-mile round trip commute involves some impressive elevation gain. He starts his daily trip to the office with a steep 1-mile climb with a 9% gradient. It wakes him up better than a cup of coffee and it's an even better way to end the day on the fast decent back home.
Cincinnati's four-season climate is one of Daniel's biggest challenges. Growing up in tropical Nigeria, he never even had to consider sleet, snow and subzero temperatures. Now, he must be prepared for any and everything. As Daniels puts it, "Cycling during winter can be particularly hard both mentally and physically. I'm always looking forward to warmer weather!" Nevertheless, some of his most memorable moments have come in the worst conditions. Back in January of 2019, Daniel woke to a thick blanket of snow left by a major winter storm. He had to get to work despite the fact that the plows hadn't yet cleared the road. With a prideful smile, he can now declare that "It took me 3 hours to get there, double the amount of time it usually took. That was a fun, albeit slightly terrifying day on the bike."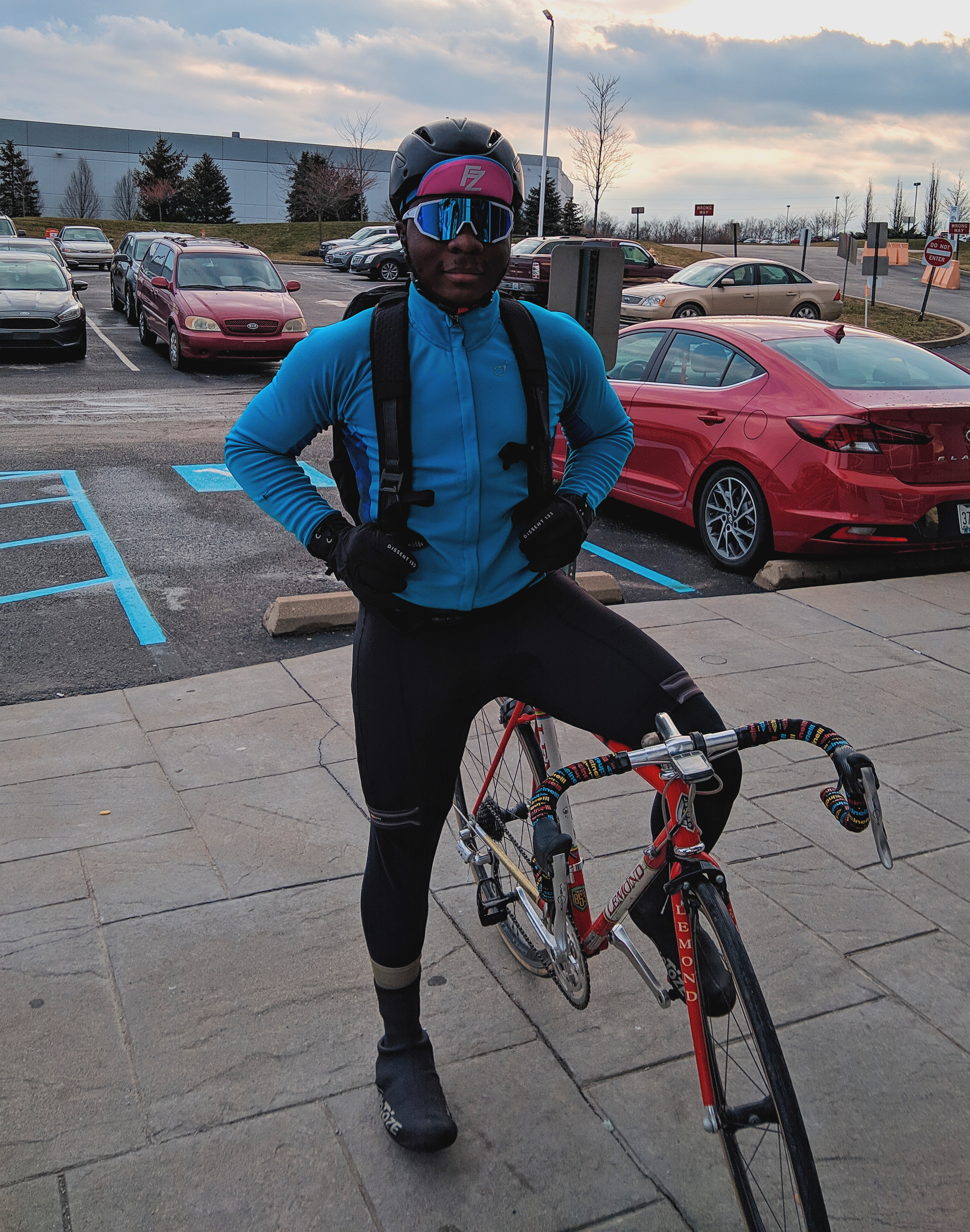 In addition to bicycle commuting, Daniel's passion for bikes has led him to explore many other aspects of cycling. His long rides into work have grown into a love of endurance riding with highlights that include a couple of 200+ mile rides and recently his first ever triple century! He has also ventured into the racing side for some added spice. As Daniel admits, "I've done a little bit of cyclocross racing in the past and I also did a crit race once. I'm terrible at bike racing in general, but I do have tons of fun when I do. That is what matters to me most."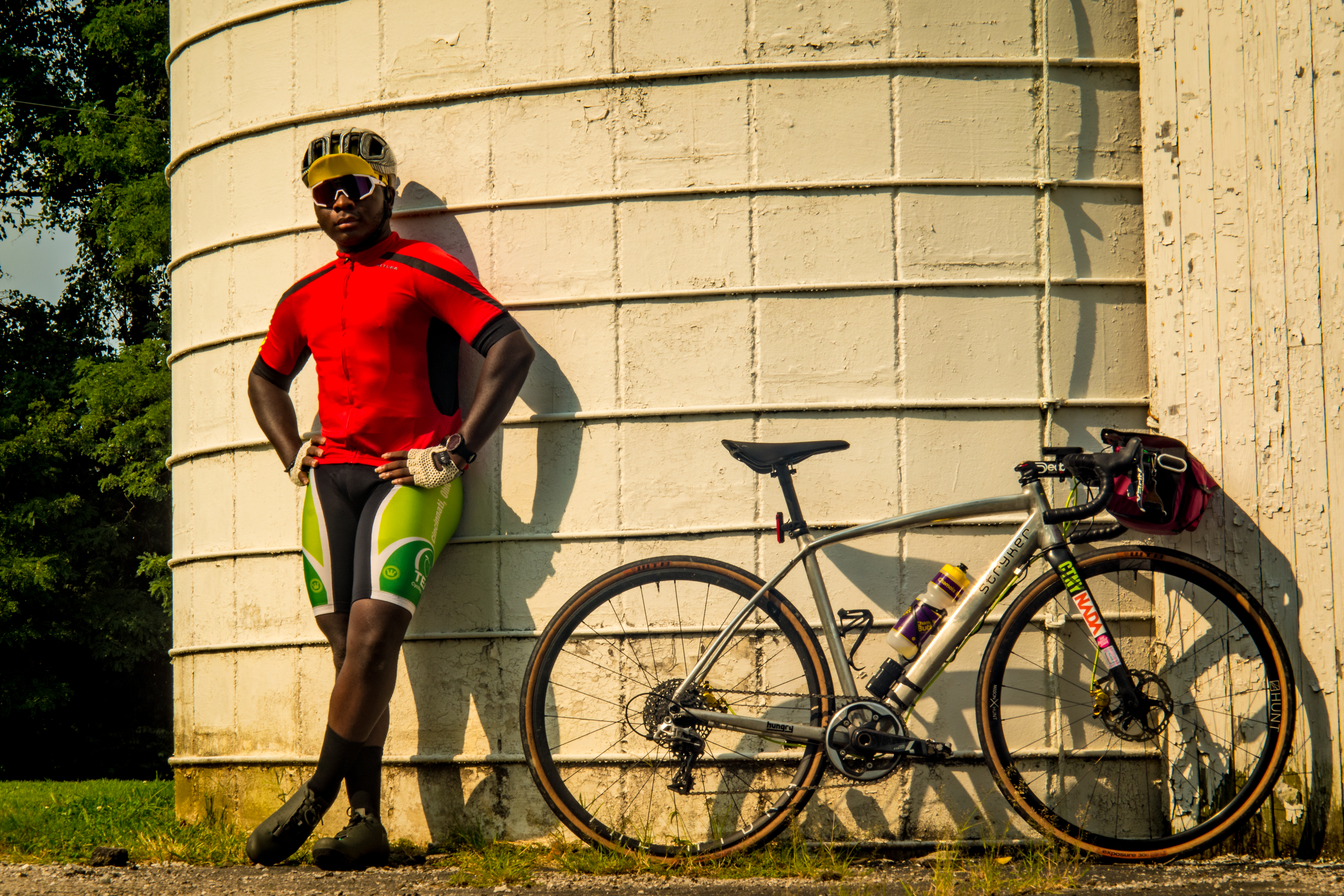 Throughout his years of dedicated commuting and long endurance rides, one of most important things Daniel has learned is to invest in quality gear. As he puts it, "This doesn't necessarily mean you have to buy the most expensive stuff you find; however, a quality product will always serve you better in the long run."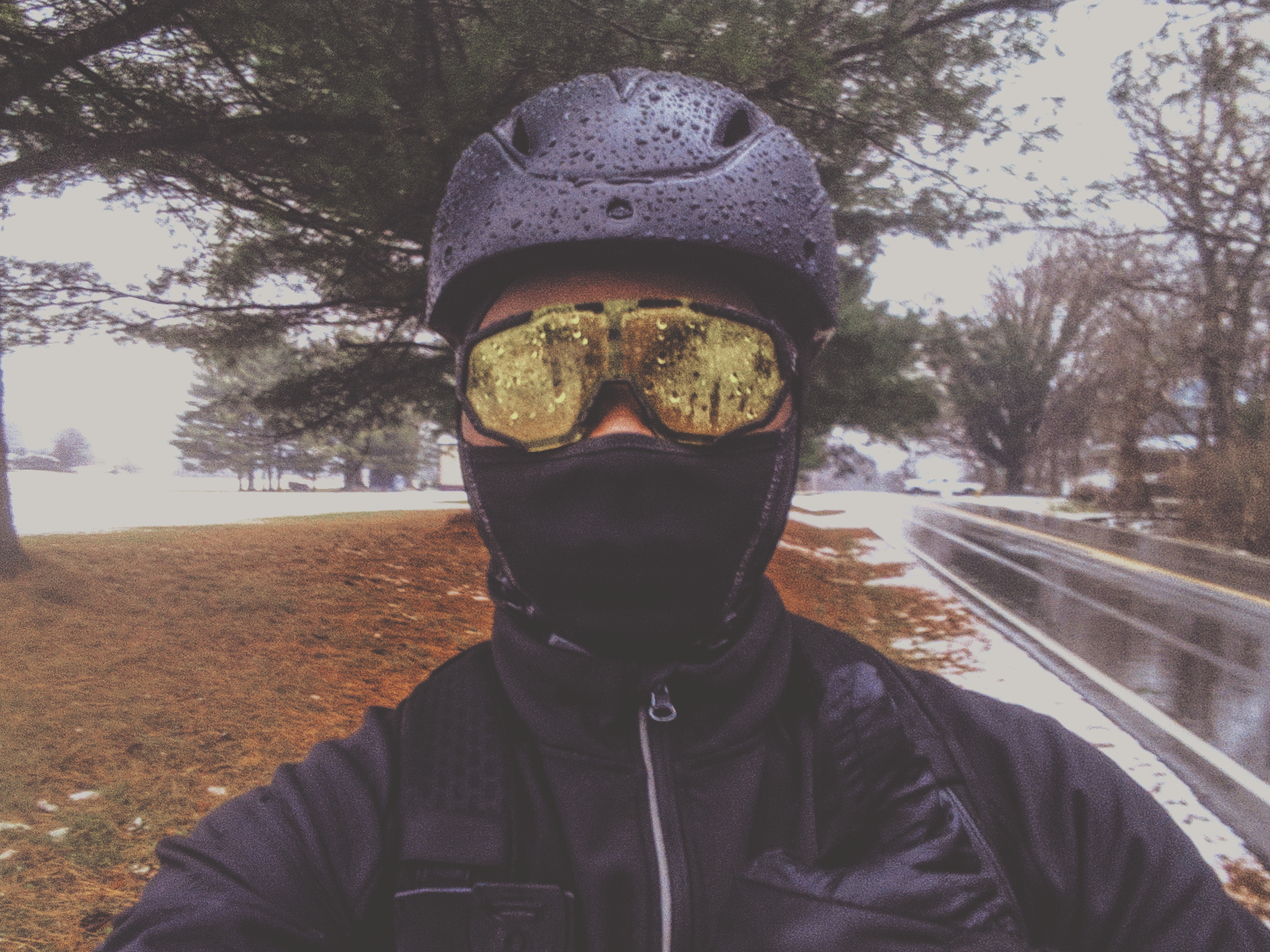 Integrating cycling into his life has led him to get involved in his local cycling community. He has joined the Cincinnati Off Road Alliance which works to improve local trails and he helps to organize weekly "Coffee Outside" events that bring together cyclists, coffee and the love for the outdoors!
Daniel's embrace of an active lifestyle, long daily commutes and countless miles of exploration and adventure on his bicycle is an inspiration. Congratulations Daniel! You are now an official Planet Bike Super Commuter!