Anatomic Relief Lift Bike Saddle
The A.R.S. Lift bike seats are all about comfort, comfort and a little bit more comfort! Planet Bike's Anatomic Relief design is enhanced with Lift technology. The cambered cushion design reduces pressure on your sit bones. The ergonomic form is supported with gel and foam padding and dampening inserts to maximize comfort, soften road vibrations and decrease pressure on soft tissue areas. The Lift handle gives you a great hand hold to more easily pick up and move your bike.
The ARS Lift bicycle saddles are designed for recreational, leisure, and E-Bike cyclists looking for a wider platform and extra cushion and shock absorption. There is no reason to be uncomfortable on your bike!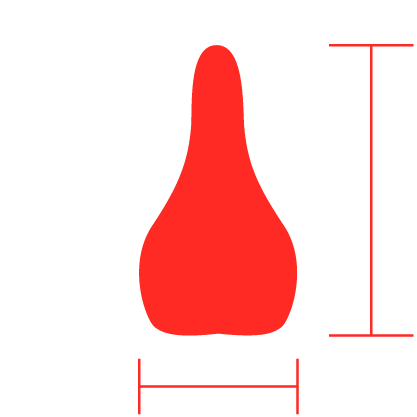 Seat Size
Lift 210 = 265mm x 210mm, Lift 175 = 275mm x 175mm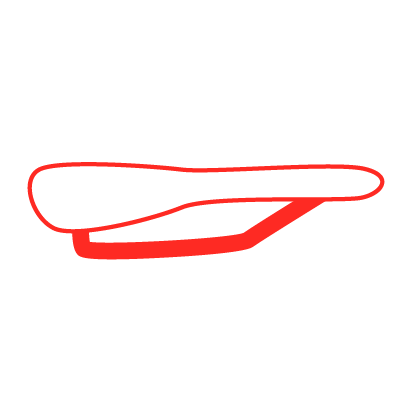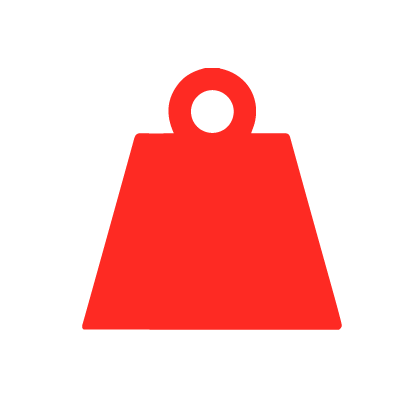 Weight
210 size = 631 grams, 175 size = 581 grams
Electric Bike Compatible - When you're riding your e-bike, you spend most of the time pedaling in a seated position, even when riding uphill. As a result, we designed the A.R.S. with e-biking in mind.
Camber Cushion ergonomic design reduces pressure on your sit bones and provides comfort for seated pedaling
Targeted Padding: Gel and foam padding added to sit bone area for enhances shock absorption and comfort for city riding, trekking, commuting, Electric, and leisure
Soft Tissure Relief: The nose of the saddle is designed to comfortably relieve pressure
Steel rails
Dampening Inserts built into the shell of the saddle help reduce impact and vibration
Lift Handle - integrated into the underside of the saddle, the handle allows for easy parking and moving of your bike. Especially convenient for heavier e-bikes.
Weather resistant cover with abrasion resistant side panels
Weight: 631 grams (210) / 581 grams (175)
Seat Size: 265mm x 210mm (210)/ 275mm x 175mm (175)
About Us
Learn more about our dedication to creating Better Bicycle Products
Learn more about our dedication to supporting bicycle advocacy