As we move into week 7 the anxiety, that was like a constant ringing in the ear, has settled into a sort of low hum in the background. It's there when I'm working, when I'm sewing and when I'm playing with my kid. If we're having a good day the hum goes away when I'm playing with my kid, but to be honest the only time I can get it too fully disappear is on my bike.
By now, most of us have heard the phraseology about how the brain deals with trauma: fight, flight, freeze. I freeze; like I have goo in my veins and clouds in my head. I can't concentrate and getting out of bed takes monumental effort. I am struggling, but I'm being gentle with myself, allowing myself to move slower, do less, and for everyone's sake ease up on screen time limits! Through the haze and oscillating between guilt and acceptance I still want to do one thing: Ride my bike!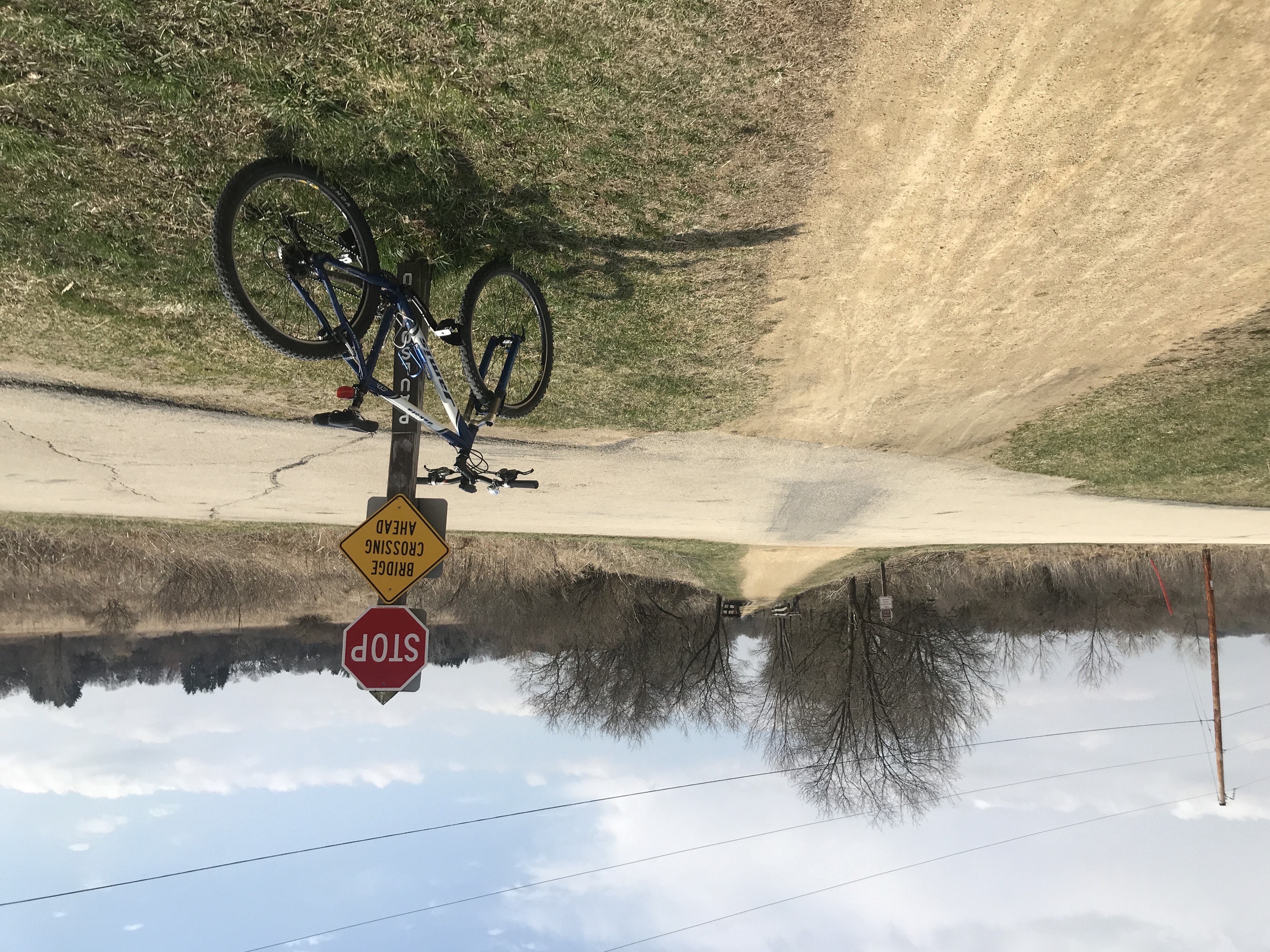 I'm so thankful for my bike. I am so thankful that 9 months ago I got to begin working with Planet Bike and that our amazing team helped me remember what I used to love about riding a bicycle and helped me grow the confidence and knowledge to get back out there. Getting on the bike is my mental and physical self-care right now. On my bike the weight of lock down lifts and I can feel how much stronger my lungs have become and that brings me significant comfort right now! All that struggle over the winter commutes has paid off thrice fold (see my winter bike journey)!
There has been some anxiety around biking but I'm working through those. I'm always shocked when I'm on the bike path at how many people aren't wearing masks, I know there's conflicting information but for me this anxiety was easy to resolve. I just pretend I'm sick and I'm wearing my mask to protect other people out there exercising their own self-care. The other way I deal with this is finding new road routes, when I began the journey to becoming a daily bike commuter, I imagined it would be soaring confidence that pushed me off the path and onto the road. Nope, it was a global pandemic.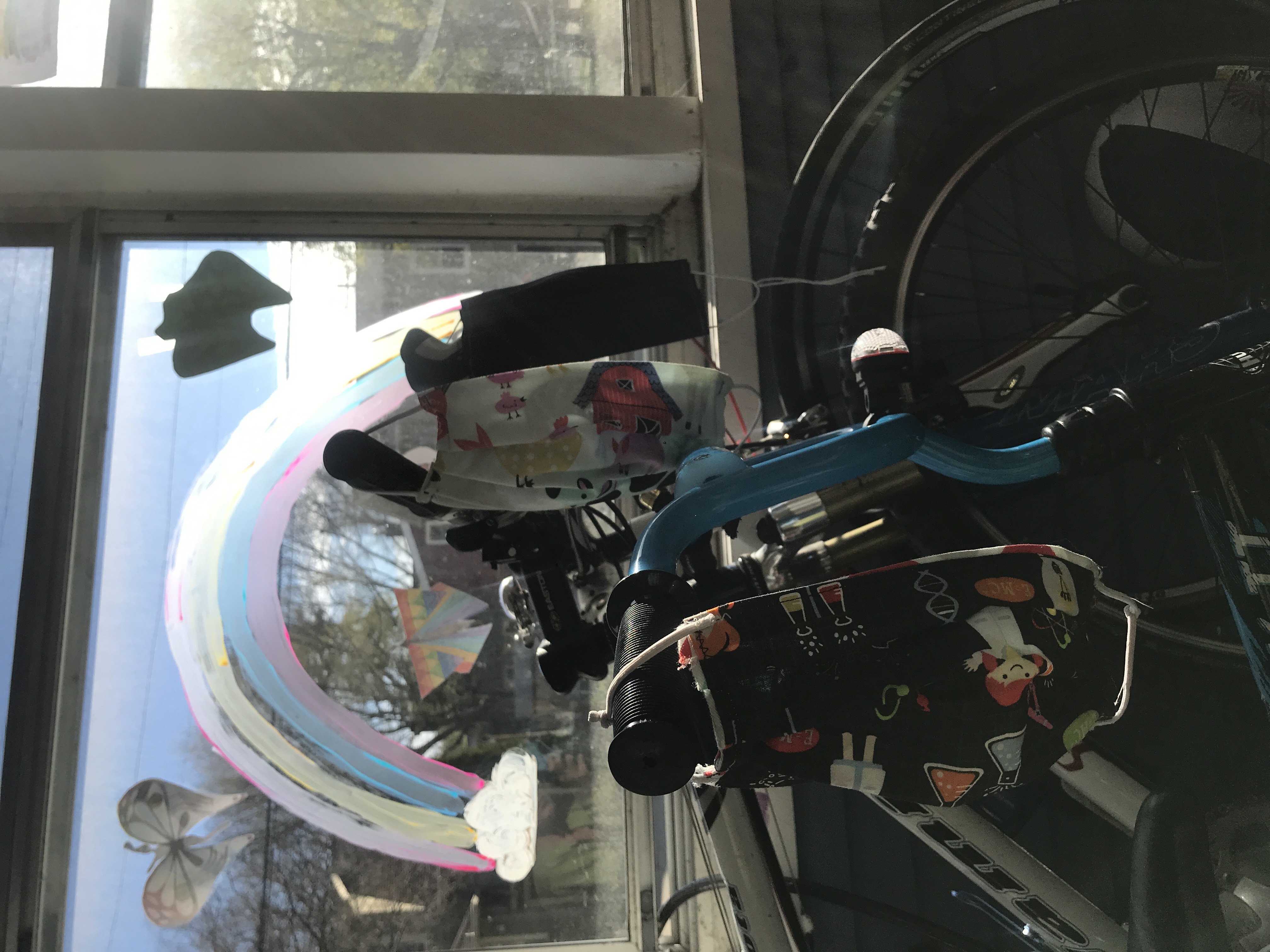 he other anxiety nagging at me about the bike was what do I do if I get a flat? The bike community is awesome and there are Bike Path Heroes out there willing to pull over and help you change a flat or borrow their frame pump. However, I'm too nervous to accept help right now, my brain spiraled out of control trying to think how to maintain social distancing and proper sanitation about someone touching my bike! Luckily, I work for Planet Bike and could gather up all the things I need. I promptly outfitted all my bikes with flat kits: a bike bag, some tire levers, a CO2 inflator and some extra CO2. I topped that off with some spare tubes from a local bike shop and promptly put that anxiety to bed!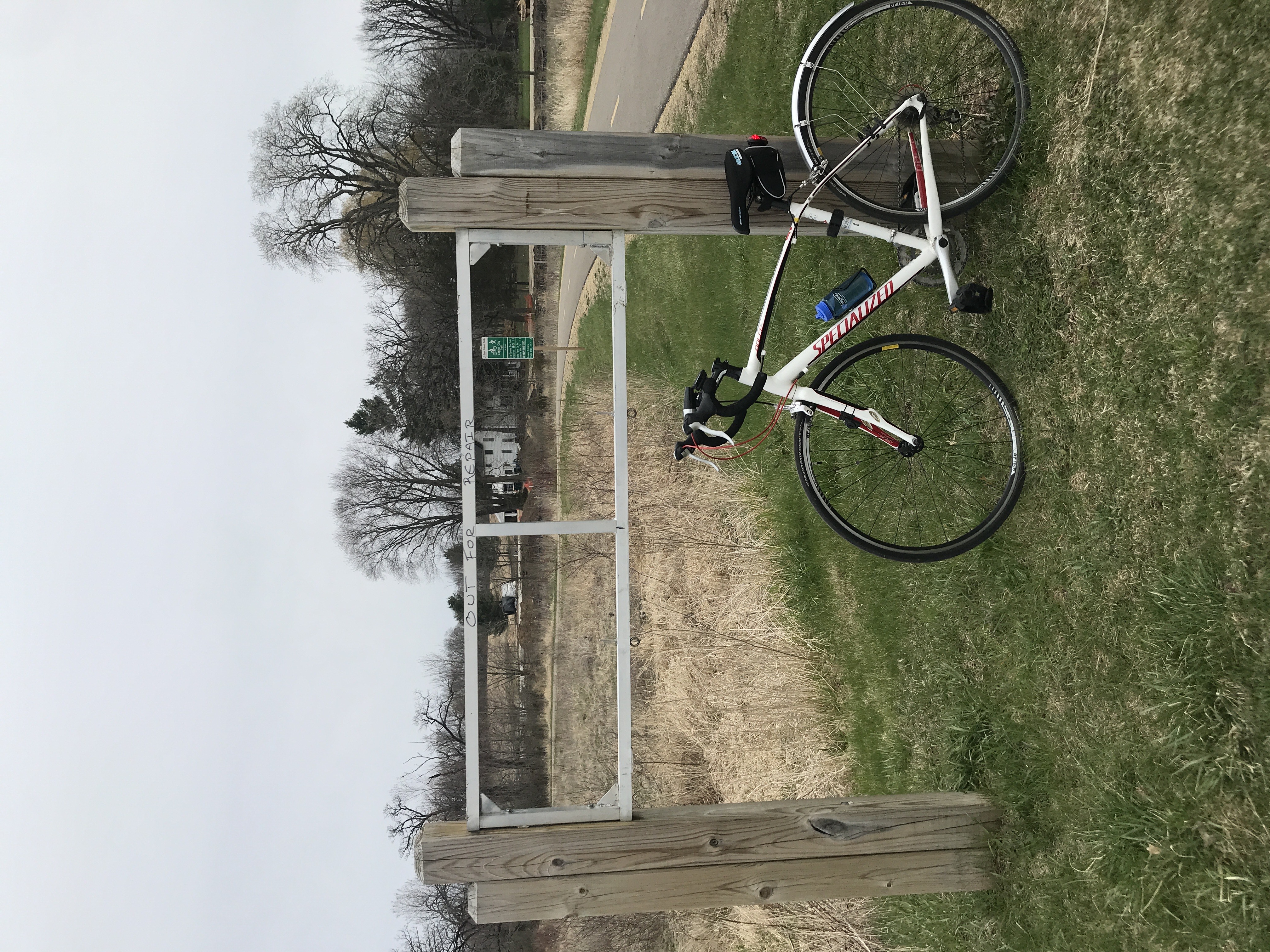 While getting out on the bike is great for my body, it's also hard and can take a toll. So, I reached back to my experience as a yoga teacher to help. I made a short video highlighting some of the stretches I do to help keep those biking muscles strong and flexible.
Having dealt with these things, I look forward to the days I can get on my bike worry free. My next goal is working to set up a pull behind bike so I can get the kid out here with me. If the weather keeps warming up and these good bicycling vibes keep going, I have hope of making it through all of this.