I've not been drawn to fat tire bikes since they have become a popular choice for winter bike riding. I prefer my studded tires that work great on ice and the narrow tires cut through new snow like a hot knife.
The last few weeks Madison has produced bitter cold with light snow fall which has created uncommon winter road conditions: flaky ice crystals that never pack down even on major roads. Snowplows leave giant mounds of thick snow at each curb cut. It's like riding through sand for miles with an occasional snowy sand mountain to navigate through. I have found studded tires have been useless this winter in these conditions. The narrow tires get bogged down and the studs rarely provide traction to stay upright. It has been physically exhausting and hard ride through these unique conditions.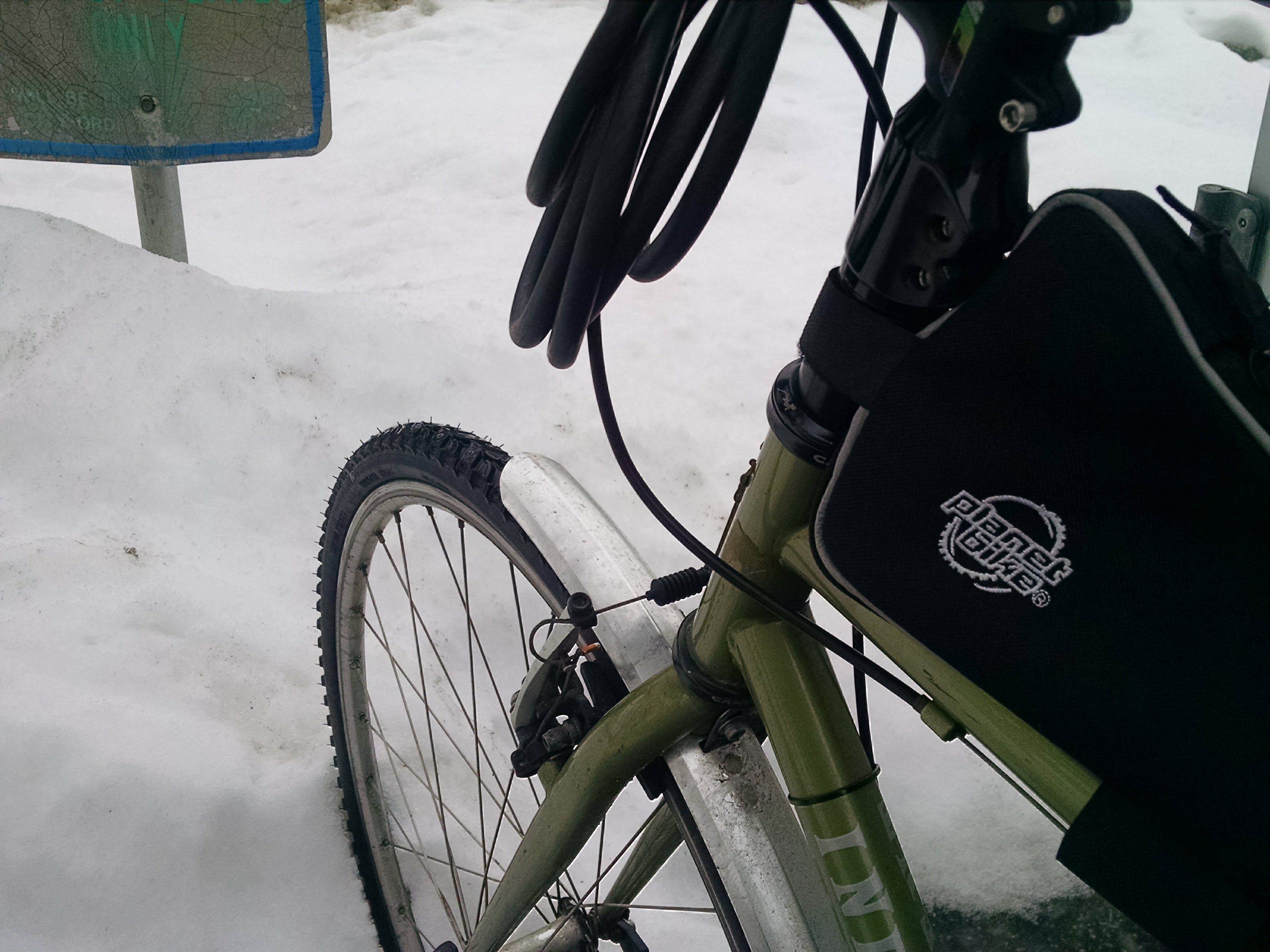 I decided there was no better time than now to borrow a friend's fat tire bike and see if it would tame the snow conditions winter has provided us. I am happy to report, it was marvelous! The fat tires float on top of the sandy snow with control and assurance. They plow right through the sandy snow mountains with impunity. It was sweet, and just plain fun!