Posted on Jul 14th 2023 |
Meet the new Beamer 700 bike headlight and Beamer 700 + Rojo 100 front and rear light combo set. Day or night, using these bike lights on every ride is an important way to stand out to motorists and other path and road users.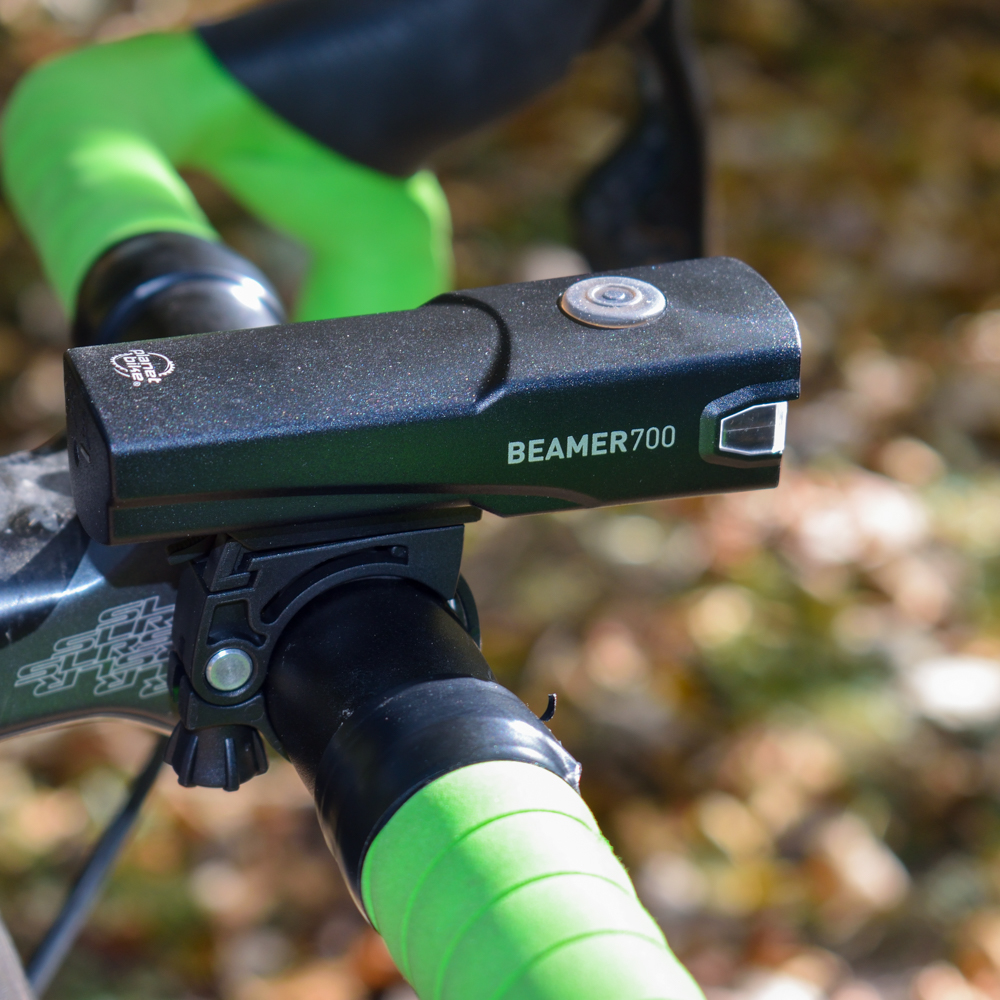 The Beamer 700 maximizes its slim design with a high-powered, five-mode broad beam to brighten the trail, path, and road ahead. It utilizes Total Internal Reflection (TIR) lensing which projects 700 lumens of light without the use of mirrors, providing precise illumination without the loss of intensity. The 2600mAh lithium-ion battery delivers up to 8.5 hours of path-brightening light.
The headlight is sold separately and also paired with the popular Rojo 100 bike tail light to make our brightest combo set, yet. It's ideal for high noon rides, midnight escapades, and everything in between. The Beamer 700 will light up the path ahead while the Rojo 100 tail light is packed with up to 100 lumens of power and four light modes for safety and visibility behind. Both lights are powered by lithium rechargeable batteries that provide long run times and are quick to recharge with the included USB type-C cable.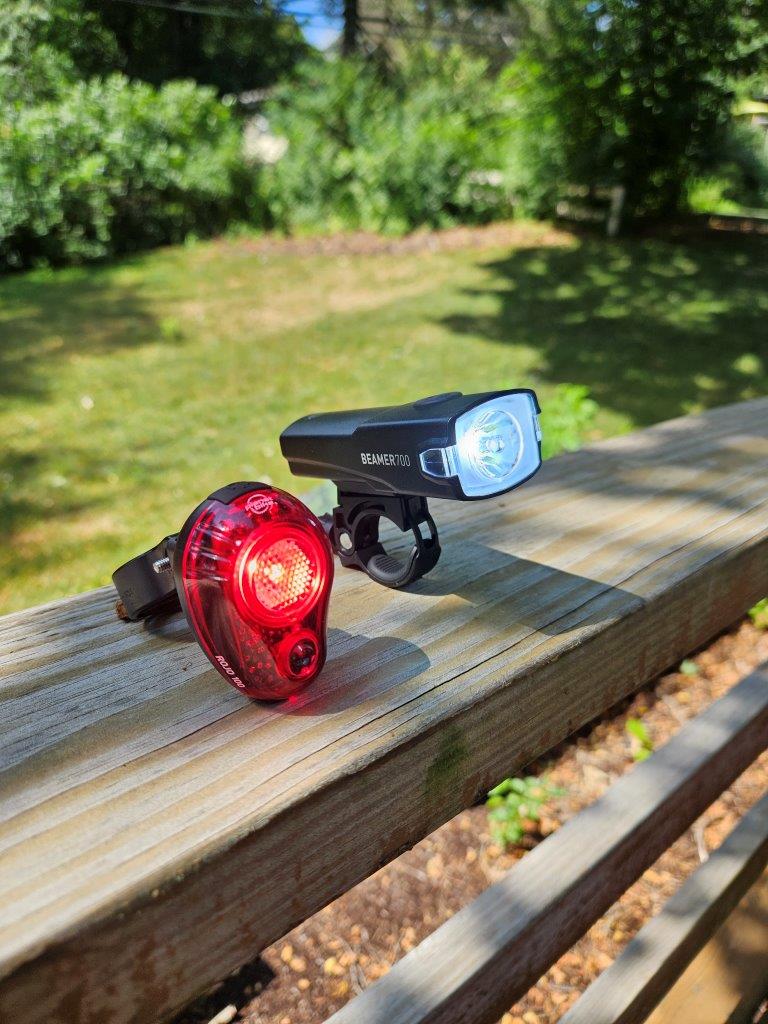 The Beamer 700 is water resistance rated to the IPX6 standard and the Rojo 100 is dust and water resistant to IP66 providing light on any ride in any weather. The A3 cam™ bracket makes the headlight simple to mount and securely connects it to handlebars with diameters ranging from 22.0 to 31.8mm. The Rojo 100 tail light includes three brackets for mounting it to the seat post, seat stay or rear rack.
With the Beamer 700 headlight, or paired with the Rojo 100 tail light, cyclists can ride with added visibility any time of day or night. Turn on these lights for every ride to grab the attention of even the most distracted drivers.
Beamer 700 bike headlight – MSRP: $50.00