Cool air across your face, visible breath with each exhale and the crunch of leaves underneath bike tires only means one thing, daylight savings time is upon us! Falling back means it will be easier to wake up with the daylight in the morning, but it also means you need to be prepared for a dark ride home. You won't be caught out in the dark with our 2021 daylight saving time bike light recommendations:
Headlights:
The Blaze® 800 SLX provides the perfect balance of brilliant lumen output and long run times. It has a variety of modes that light your way no matter where your ride takes you. It's equipped with Clean Beam lensing to create a horizontal cut-off beam for courteous, anti-glare illumination that won't blind oncoming cyclists and path users.
MSRP: $70.00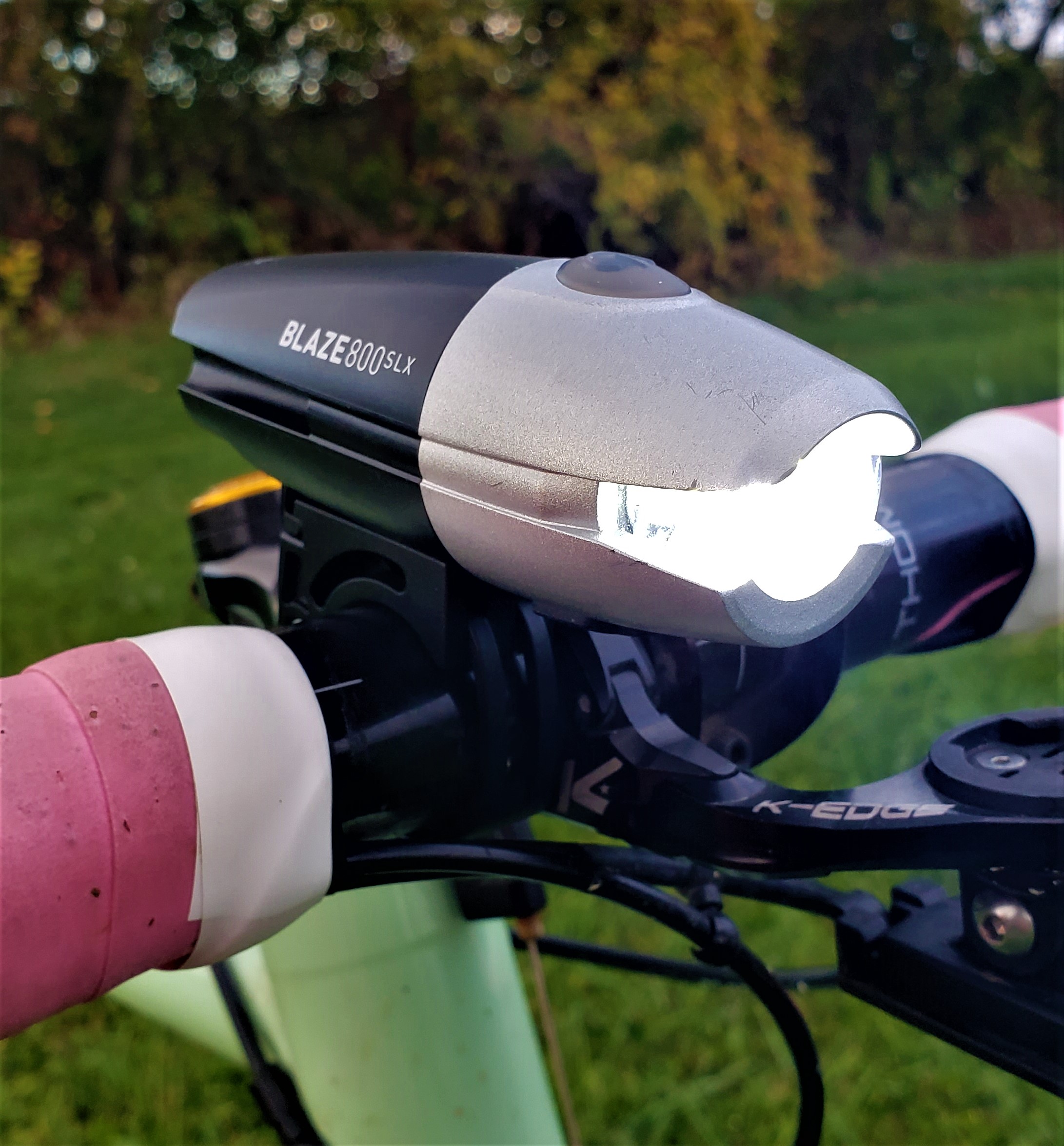 We love the balance that the Blaze® 400 SLX brings to the everyday cyclist. This light packs plenty of lumen output and mode choices to see and be seen any time of day or night Clean Beam lensing and a full-bodied beam pattern delivers brilliant illumination out in front of your bike and back toward your pedals.
MSRP: $43.00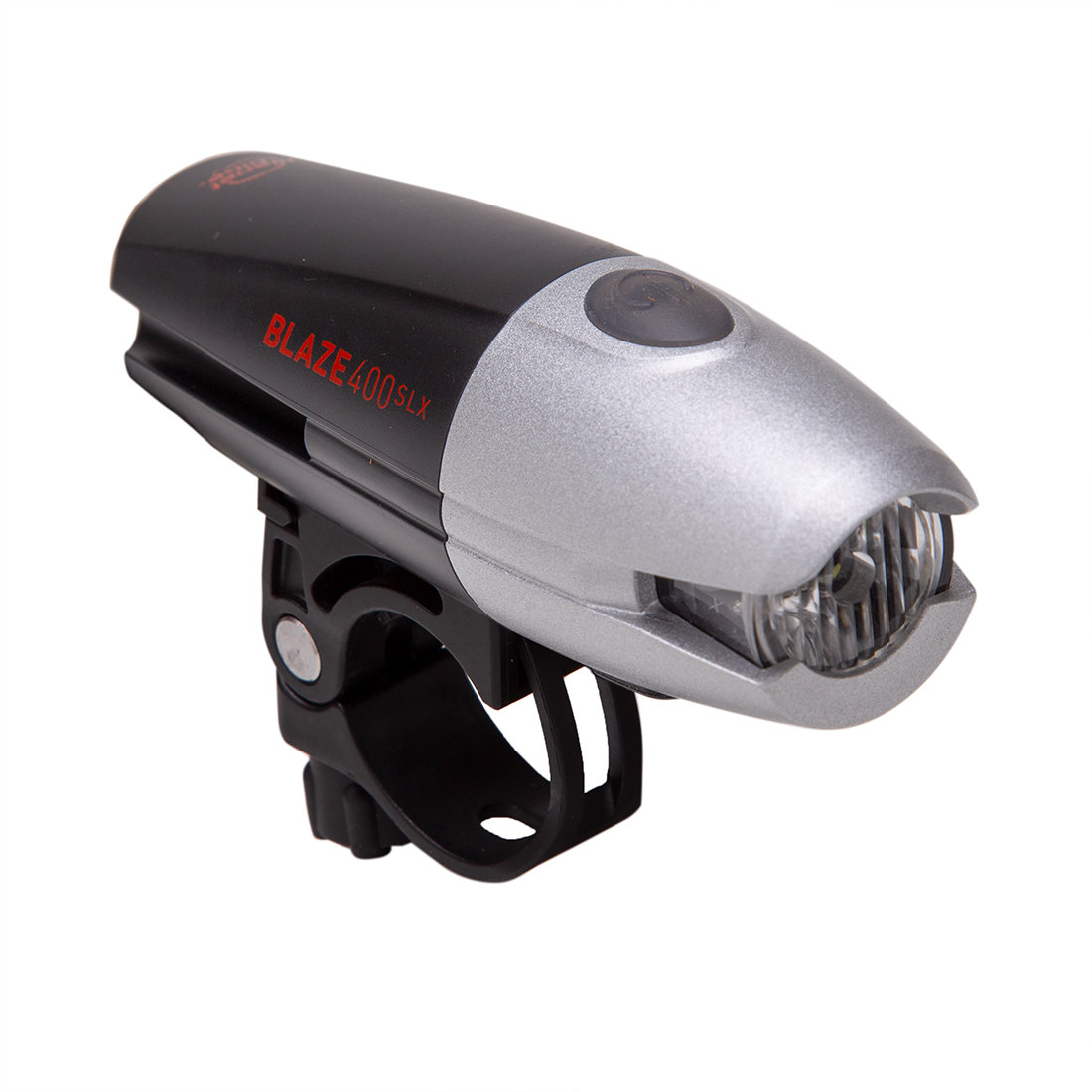 The Beamer 80 was born to be an urban warrior! This compact light provides 80 lumens of high beam power along with Superflash™ and Courtesy™ modes. It packs a big beam but is small enough to stash it in your pocket between stops.
MSRP: $20.00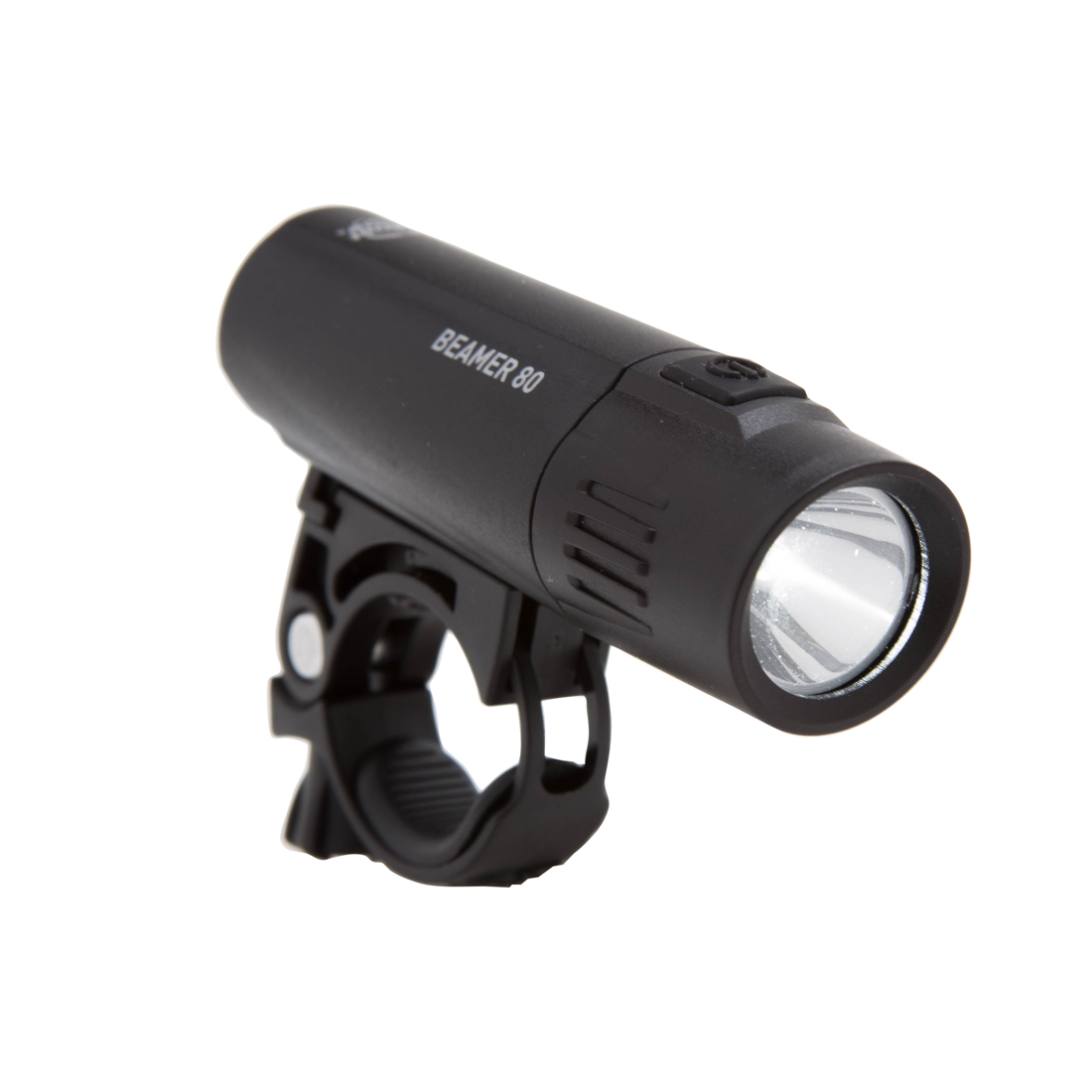 Current 500 Hardwired E-Bike Headlight
The Planet Bike Current 500 front white head light is designed to illuminate the path ahead whenever you hop on your electric bike. Whether you're upgrading the light that came spec'd on your E-bike or adding a front light, the Current 500 is a great choice.
MSRP: $60.00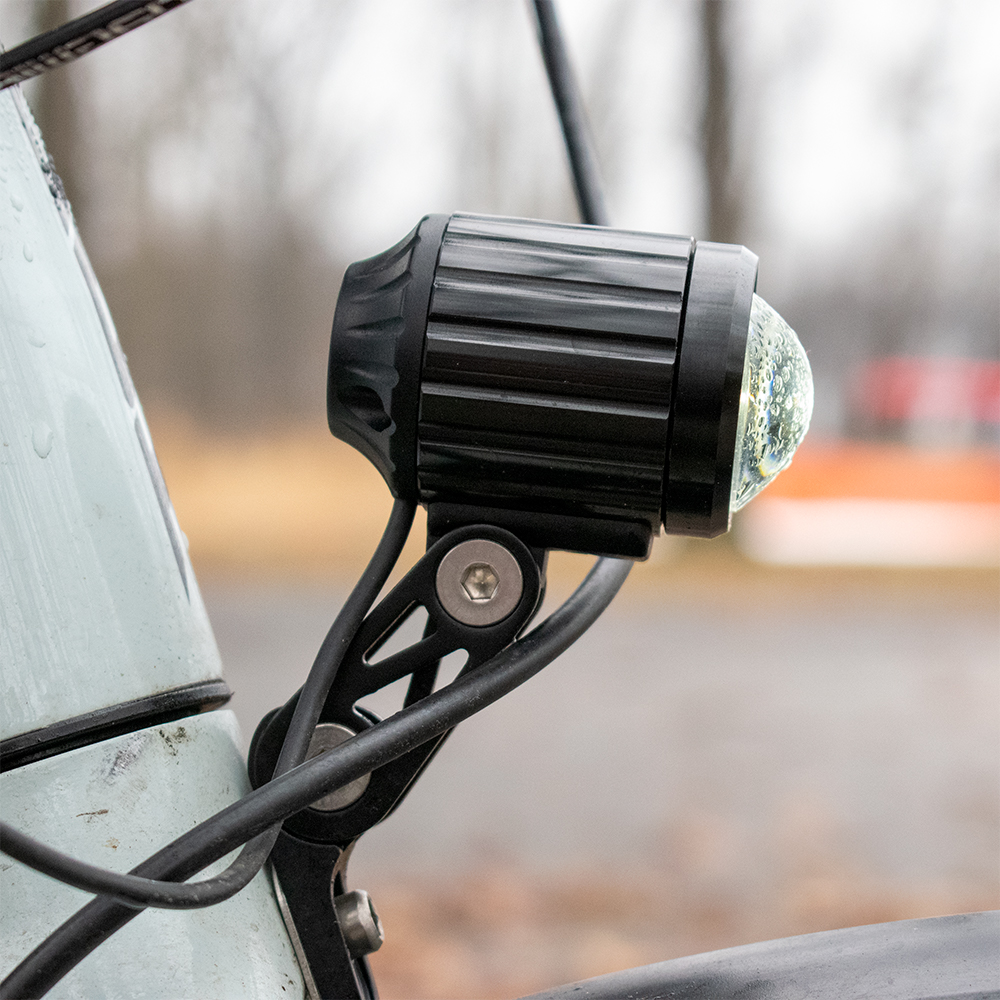 Side lights:
The Button Blinky Amber safety side lights are the perfect way to complete 360 degrees of visibility on your bike. The strong rubber straps are designed to mount to multiple points on your bike, including your fork, stem, top tube, down tube, seat post and rear stays.
MSRP: $15.00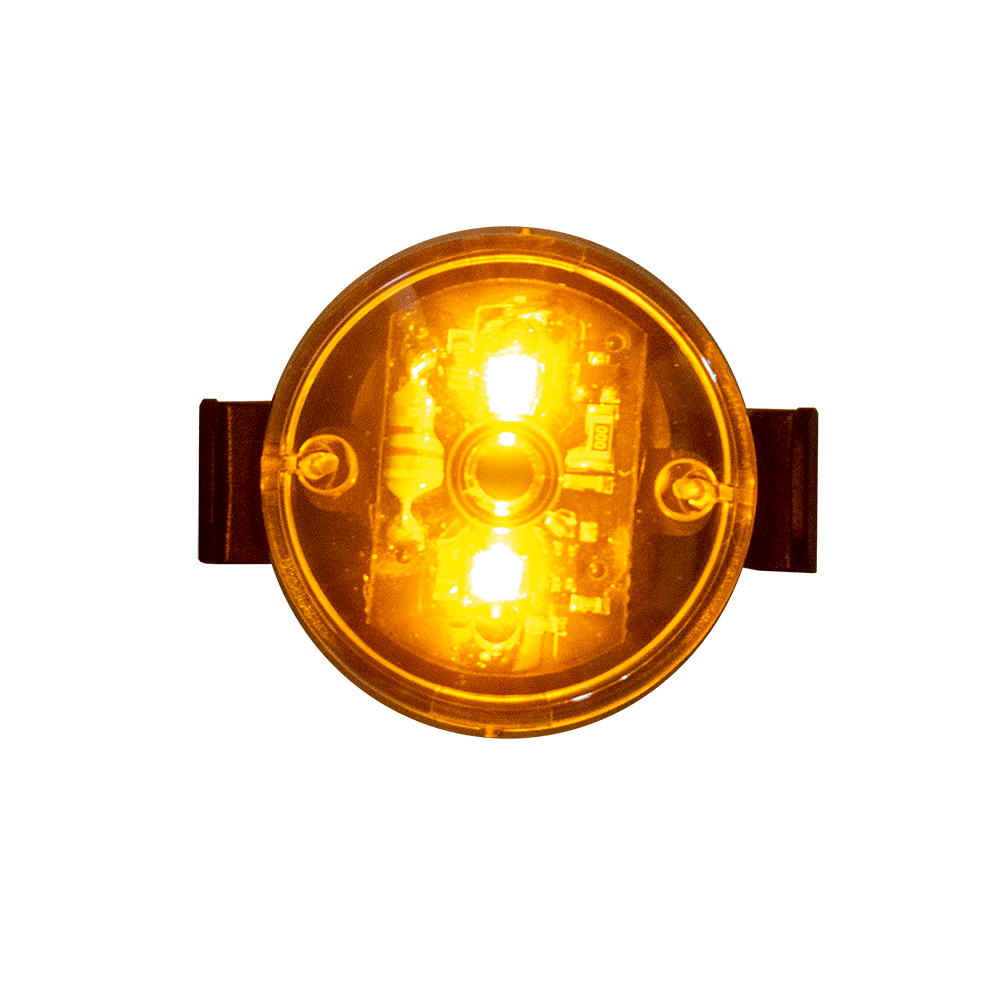 By day, it's a mild-mannered pant strap but when the sun goes down it transforms into the BRT Strap! The BRT stands for BRIGHT and our little LED safety band can be used as a pant strap, arm band or dog collar.
MSRP: $15.00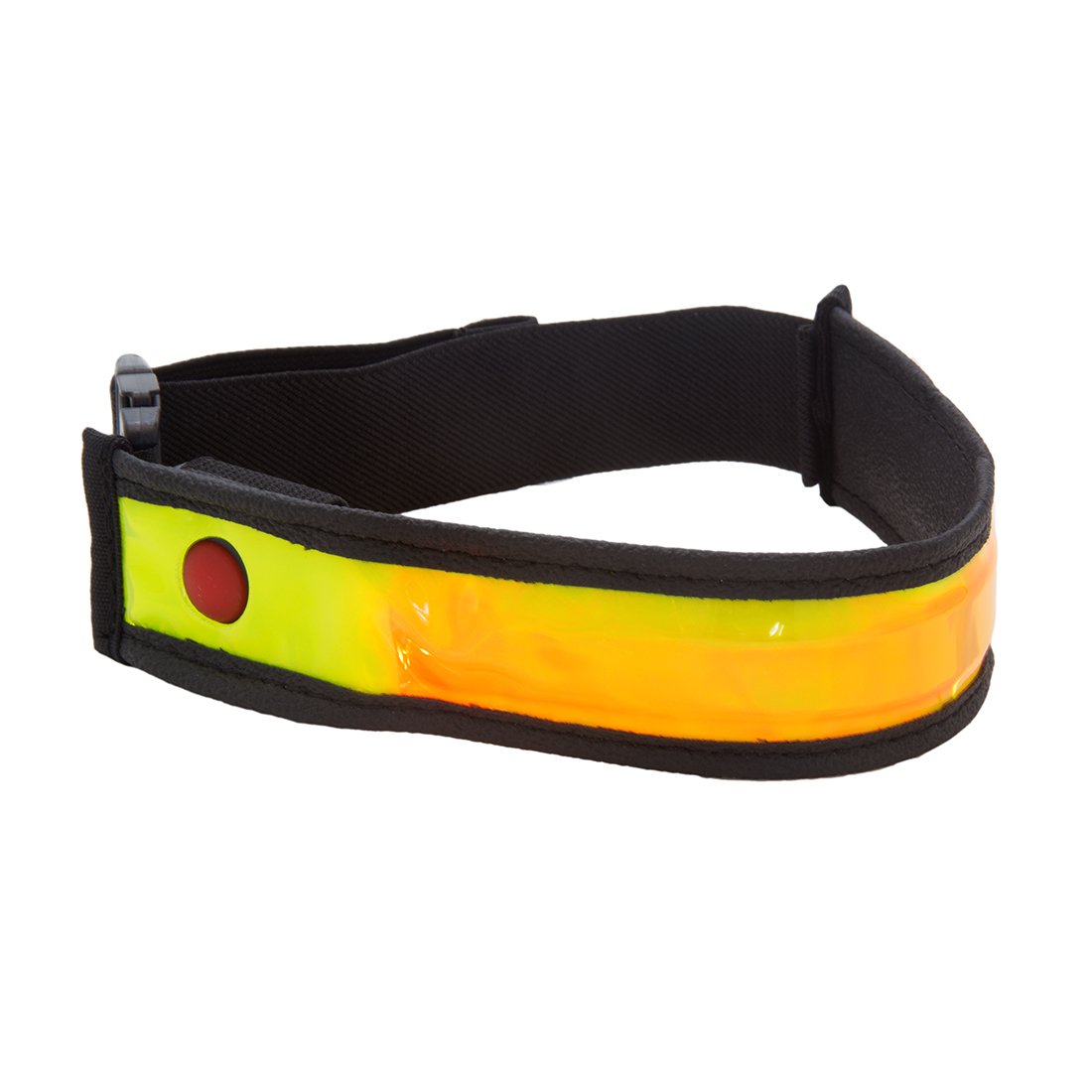 Tail lights:
The Rojo 100 USB rechargeable bike tail light is designed to keep you safe and visible on every ride, day and night. It's packed with up to 100 lumens of power so you'll be sure to be noticed on your daytime rides and commutes whether you're on the road, bike path or turning the corner downtown.
MSRP: $35.00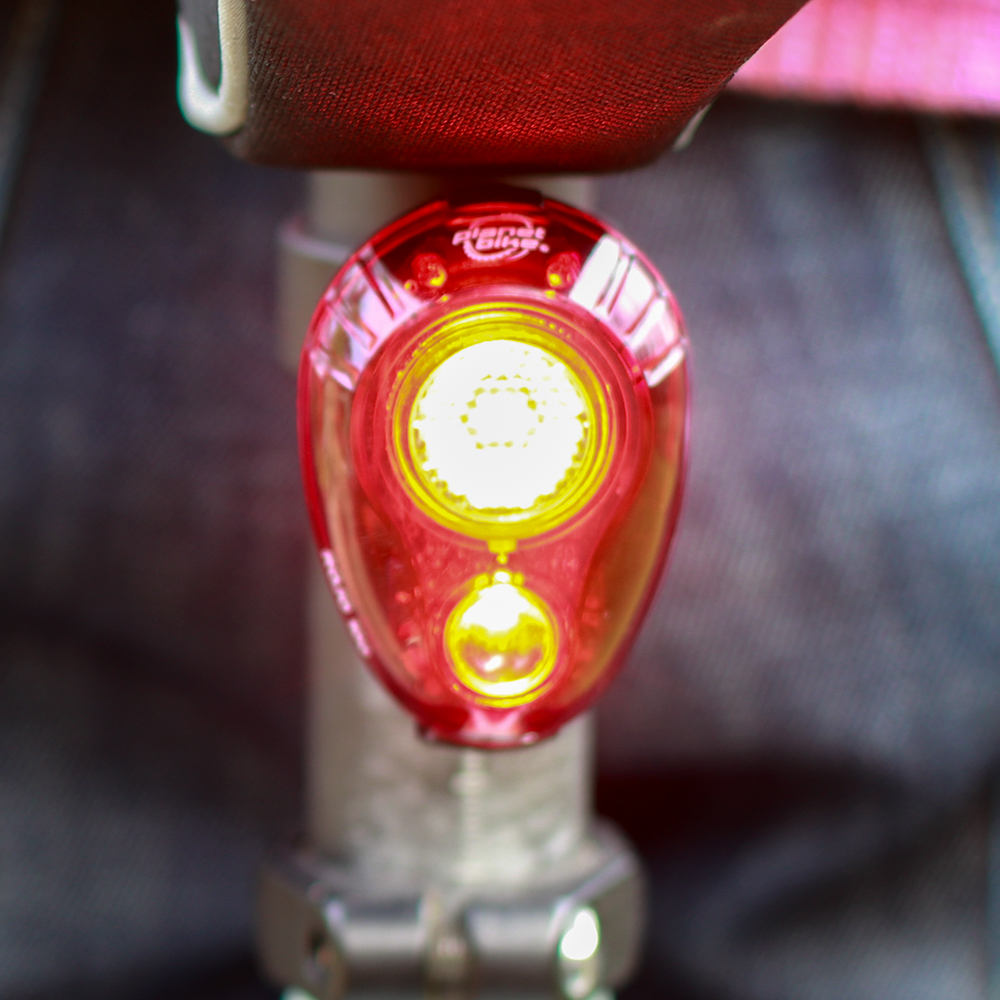 Grateful Red USB Bike Tail Light
Our popular Grateful Red's dazzling bright 28 LED PB Power Array™ and three modes make it like a Scarlet Begonia for the back of your bike. It's powered by a lithium polymer rechargeable battery and has a CPSC certified reflector integrated in the lens to keeps you visible even when the light isn't powered on. Its Let it shine, let it shine, let it shine! (AAA battery powered version also available)
MSRP: $30.00 (USB) $20.00 (Battery)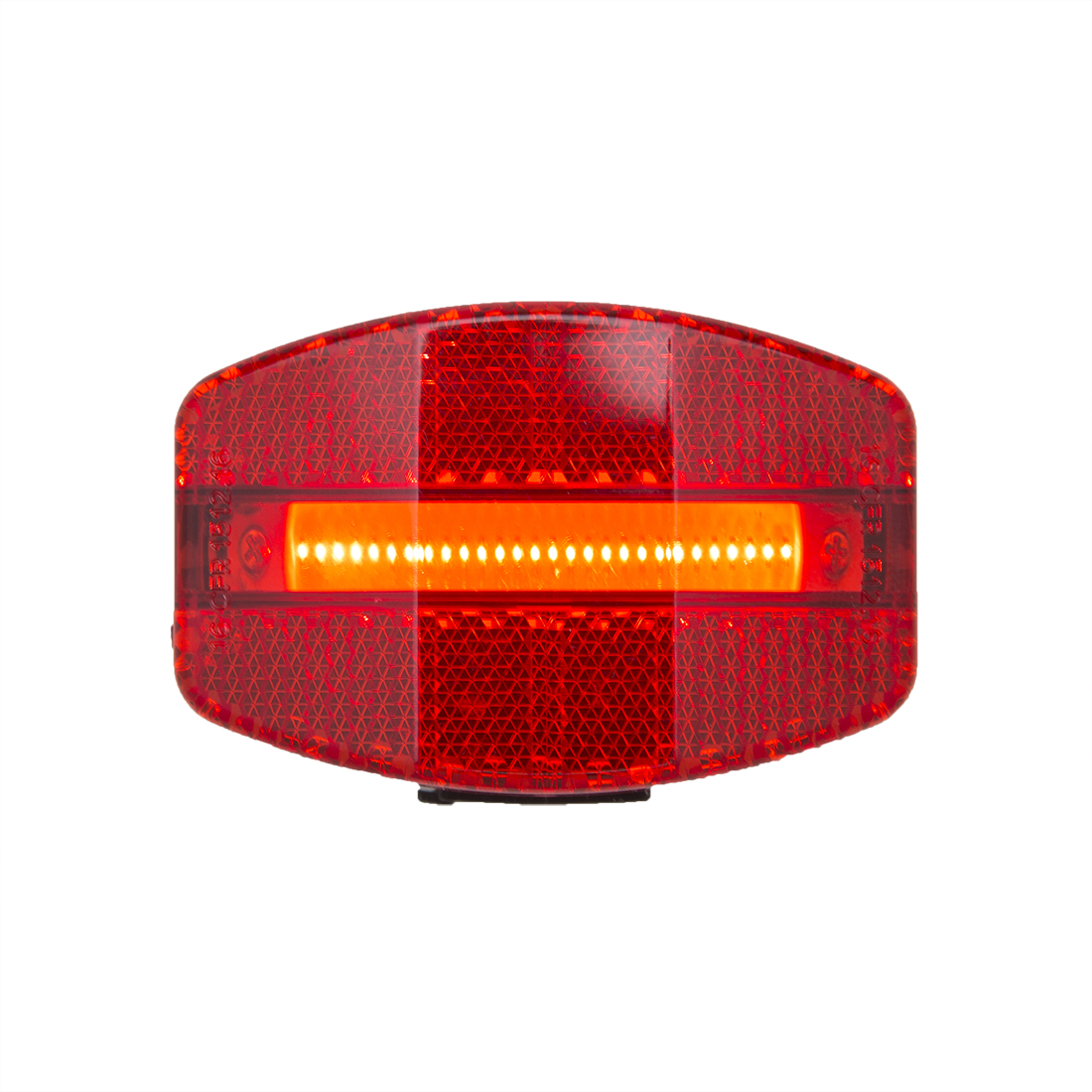 The tail light with the legendary POW! Blink, Blink, Blink has been keeping cyclists safer and more visible for more than a decade. It features long run times, brilliant optics and the unmistakable Superflash™ pattern.
MSRP: $25.00